Teen sentenced in stabbing of Syanna Puryear-Tucker in Bremerton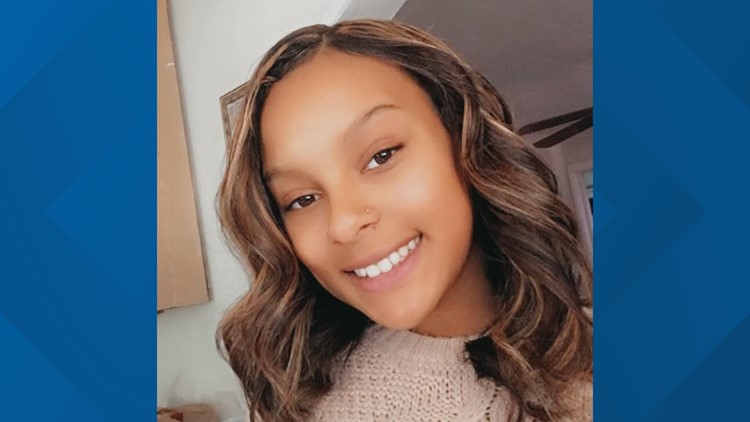 Syanna Puryear-Tucker, a new mother, was stabbed to death in January 2021 in Bremerton.
BREMERTON, Wash. — A teenager who stabbed to death a 16-year-old girl in Bremerton in 2021 was sentenced to 14 years in prison on Monday.
Syanna Puryear-Tucker died after fighting Lola Luna on January 30, 2021.
Luna, 16 years old at the time of the crime, will spend the first seven years of her sentence in the state's juvenile justice system. At the age of 25, Luna will be transferred to the state Department of Corrections.
"I don't know what to do after this because it's a long process," said Jade Perez, Puryear-Tucker's sister. "It's been two years that we've kept the name Syanna alive and I don't want people to forget her. My biggest fear is that people will forget, and I will never."
The jury found Luna guilty of second-degree murder in December.
Luna told police that she had a dispute with Puryear-Tucker and received a Snapchat message from her saying she wanted to fight.
Puyear-Tucker's friends told police they drove her to Luna's house to wait for the fight.
Video camera footage shows Luna standing in her front yard, and when Puryear-Tucker entered her yard, Luna walked down to meet her. Video recorded by Luna's boyfriend also shows Luna holding an open knife behind her back as Puryear-Tucker delivers her first punch.
Court documents say Luna told police she "lost it" and began stabbing Puryear-Tucker. Luna stabbed Puyear-Tucker 24 times.
Puyear-Tucker was taken to the hospital where she died.
Puyear-Tucker was a new mother and her 5-month-old daughter was in the back seat of her friend's car during the incident.
Clock: KING 5's Top Stories playlist
https://www.king5.com/article/news/crime/teen-sentenced-fatal-stabbing-syanna-puryear-tucker-bremerton/281-c0bdae41-92cc-43af-8a35-613c9ea2d59d Teen sentenced in stabbing of Syanna Puryear-Tucker in Bremerton