Tel Aviv attack latest: Israel launches airstrikes on Gaza Strip as toll in Jenin rises to 12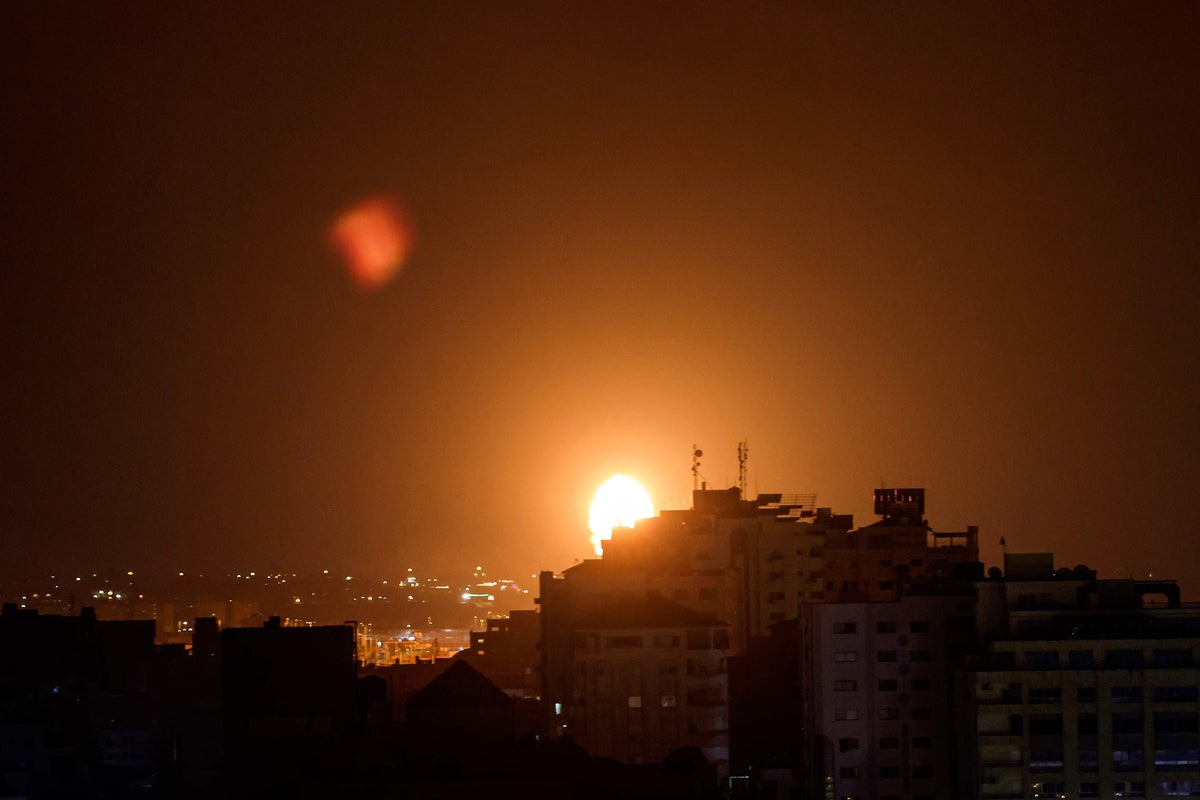 After a car accident in which several people were injured in Tel Aviv
Israeli forces this morning launched airstrikes on the northern part of the Gaza Strip after rockets were said to have been fired at Israel from the same area.
Israeli forces hit a target near the town of Beit Lahiyeh in the northern part of the strip. news agency Shehab also reported attacks near al-Baydar, west of Gaza City.
The attack was in retaliation after Palestinian militants in the Gaza Strip fired five rockets at Israel, the military said. The Palestinian rockets were intercepted and there were no immediate reports of casualties.
Meanwhile, Israeli forces have begun withdrawing from Jenin after conducting one of the largest military operations in years in the occupied West Bank, killing at least 12 Palestinians, including children.
It came hours after at least eight people were injured in a suspected Palestinian car ram and knife attack in Tel Aviv on Tuesday.
A medical official said the incident appeared to involve at least one knife victim and a suspected attacker was "neutralized" by first responders.
The militant Islamist group Hamas claimed the attack was carried out by one of its members in response to Israel's ongoing military operation in the occupied West Bank.