Terry Francona back with Guardians but won't manage team Thursday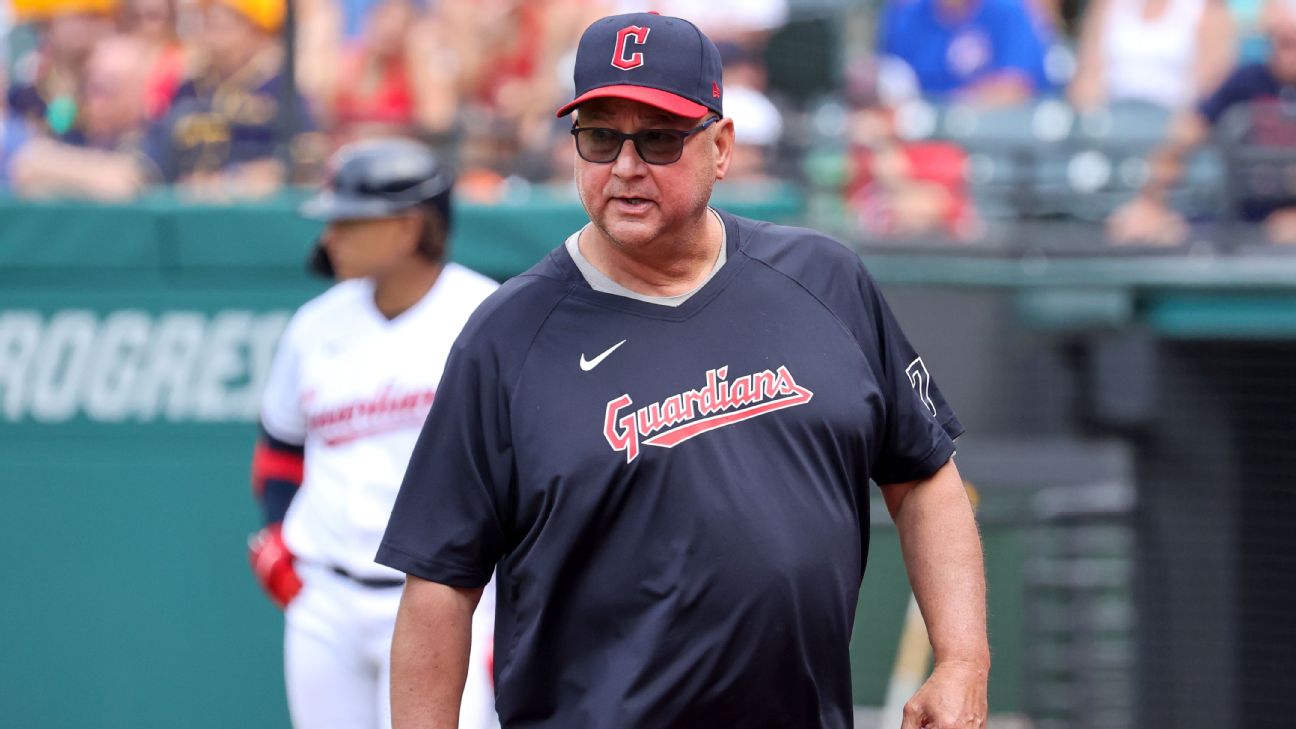 KANSAS CITY, Missouri — Guardians manager Terry Francona was back at Kauffman Stadium on Thursday for the final of a three-game series with the Kansas City Royals after struggling with a health issue earlier this week, although DeMarlo Hale planned when Coach to act as Cleveland's acting manager for the game due to high temperatures.
Francona was hospitalized after an episode of daze before Tuesday night's game. He was released from the University of Kansas health care system on Wednesday after the team said all tests were "back to normal." However, doctors advised him to stay away from the stadium and rest.
Francona, 64, who has had numerous health issues over the years, is expected to travel to Chicago after Thursday's game with the Guardians, where they begin a series against the Cubs on Friday.
The Guardians rallied and defeated Kansas City 2-1 in the series opener. They won Wednesday night's game 14-1, putting Minnesota a half game ahead of Thursday's games at AL Central.