Texas Brownsville car crash news: Driver George Alvarez yelled anti-migrant insults before deadly collision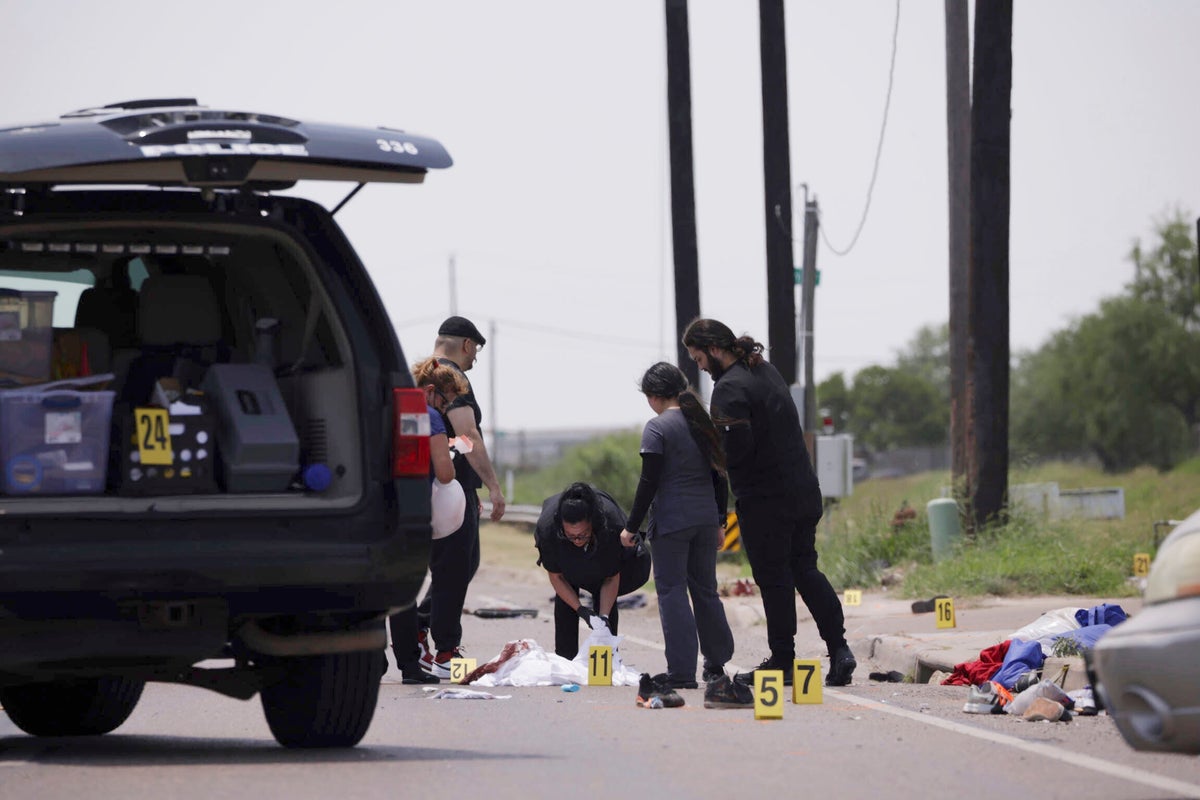 Seven dead and 12 injured in a car crash outside a migrant shelter in Brownsville, Texas
A witness to the car crash that killed eight people in front of a migrant shelter Texas says the driver made anti-immigrant remarks before being arrested by members of the public.
Suspect George Alvarez, 34, has been charged with eight counts of manslaughter and 10 counts of aggravated assault with a deadly weapon following Sunday morning's incident.
Police say they are still investigating whether the accident was premeditated and the driver's alleged statements.
Former police said Mr Alvarez has a long criminal record, including multiple assault charges.
And shocking surveillance camera footage shared by Texas Congressman Henry Cuellar showed the moment a gray Ranger Rover driving down North Minnesota Avenue toward Boca Chica Boulevard crashed into the crowd outside the city's Bishop Enrique San Pedro Ozanam Center cracked.
The Venezuelan government has called for an investigation to determine whether the crash was intentional and hate-motivated or not xenophobiaafter it was revealed that several of the victims were from Venezuela.