Thai authorities issue extreme heat warnings as temperatures top 100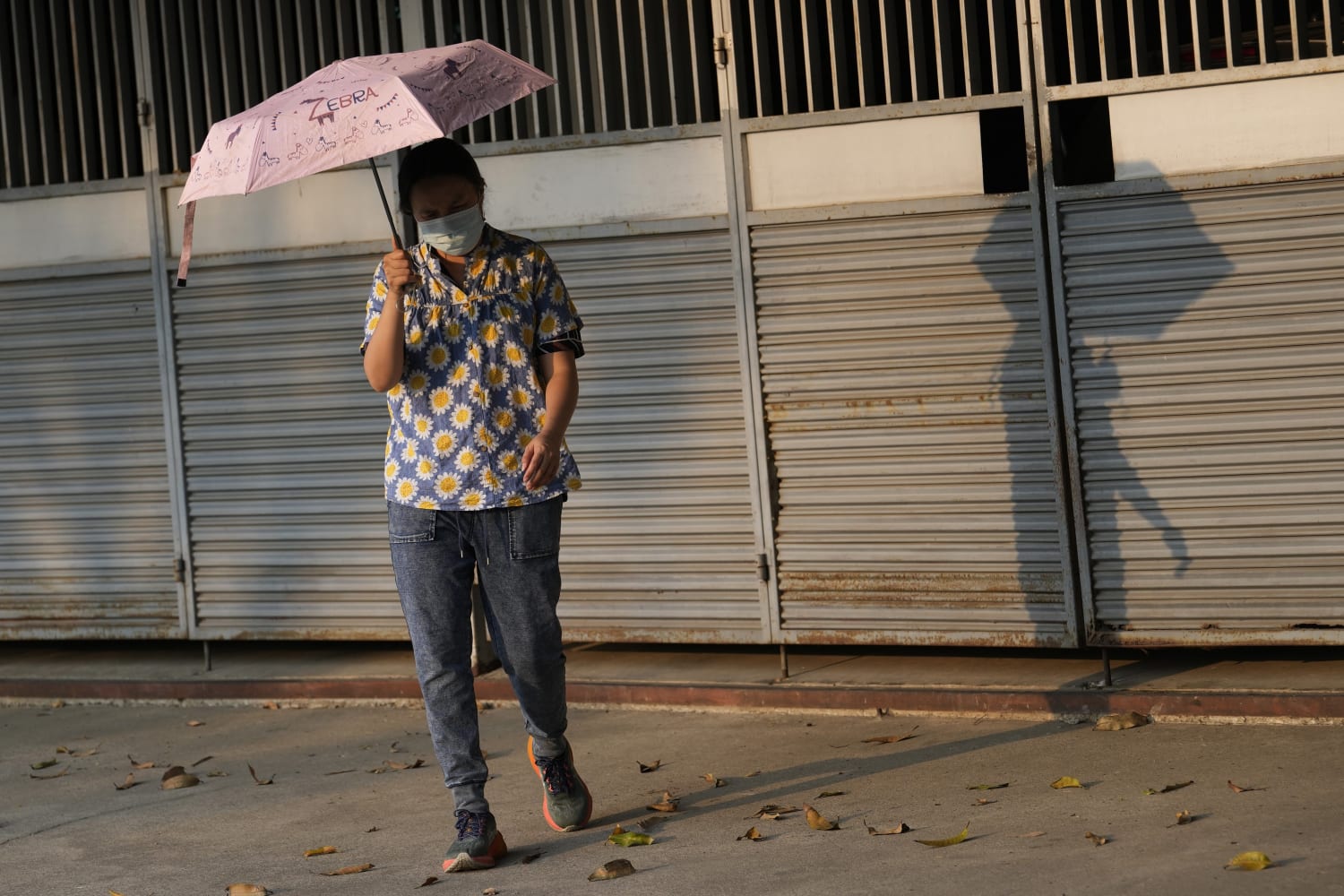 Thai authorities on Saturday warned residents in much of the country, including the capital Bangkok, not to go outside due to extreme heat.
Parts of Asia are reporting extreme heat this month, with record-breaking temperatures in some countries. In Bangladesh and parts of India, extreme heat is fueling demand for electricity, causing blackouts and shortages for millions of people.
In the Bagna district of Bangkok, the temperature reached 100 degrees Fahrenheit, while the heat index – which includes relative humidity and measures what the temperature feels like – hit a record 129 degrees, according to the meteorological department.
Authorities warned residents to avoid outdoor activities and beware of the risk of heat stroke.
"Sometimes I take refuge in the 7-Eleven supermarket … to escape the heat," said Amporn Supasert, 67, a rotisserie chicken vendor in Bangkok.
Thailand's Disaster Prevention and Mitigation Department said temperatures topped 104 in at least 28 provinces on Saturday.
The recent extreme heat has shattered records for electricity consumption, with the country consuming more than 39,000 megawatts as of April 6, surpassing the previous record of 32,000 megawatts set in April last year, government spokesman Anucha Burapachaisri said.
"What's happening right now is being caused by climate change, affecting abnormal (weather) and a phenomenon called extreme weather," Mathinee Yucharoen, a researcher in coastal oceanography and climate change at Prince of Songkhla University, told Reuters.