The mountains are calling and this book will help you answer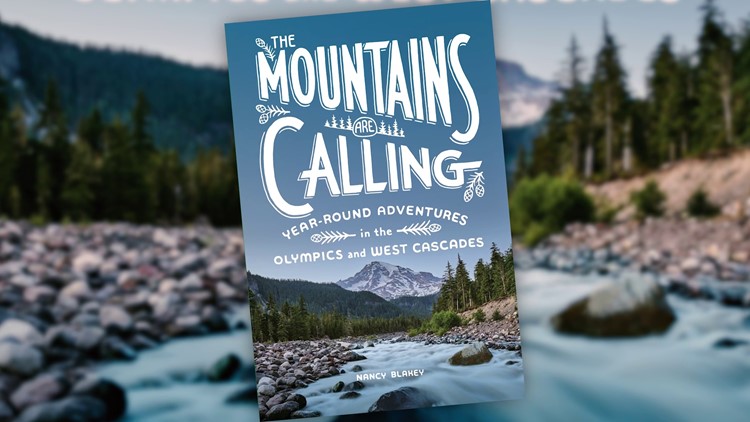 The Bainbridge author's new book explores the Olympics and the Cascades. #k5evening
"I think this book works, this book is a great invitation."

She took us to the Elwha Valley in Olympic National Park for a short hike which she included in her book and which has great reward: Madison Creek Falls, a 1/3 mile hike to a waterfall that has a paved accessible trail.
Blakey's entire book is an accessible guide to the trails, plants, and wildlife that give the Pacific Northwest mountains their majesty. It's packed with illustrations, packing tips, hiking trails, and mountain hut trips. You will also find many magnificent photographs. In short, it's a vision board for anyone looking to spend more time in the local mountains.
And Blakey did one thing while writing that she wants everyone to try.
"A lot of solo hiking – and I really want to encourage people to go solo hiking. If you wait for the right time and weather and someone to accompany you, often you won't. But you never regret it," she said.
"The Mountains Are Calling" is an entertaining travel guide. It is also a reminder that we are fortunate to live in a place where following the call of the mountain is as easy as this author has done.

"Basically, going outside is just part of it, whether it's in the garden or in the mountains."
The evening of KING 5 celebrates the Northwest. Contact us: Facebook, TwitterInstagram, email.
https://www.king5.com/article/entertainment/television/programs/evening/mountains-are-calling-olympic-cascades-hike-guide-nancy-blakey-pacific-northwest/281-9cbcf990-4ddd-4548-bb34-9e469f670937 The mountains are calling and this book will help you answer