"The price is right" candidate injured while celebrating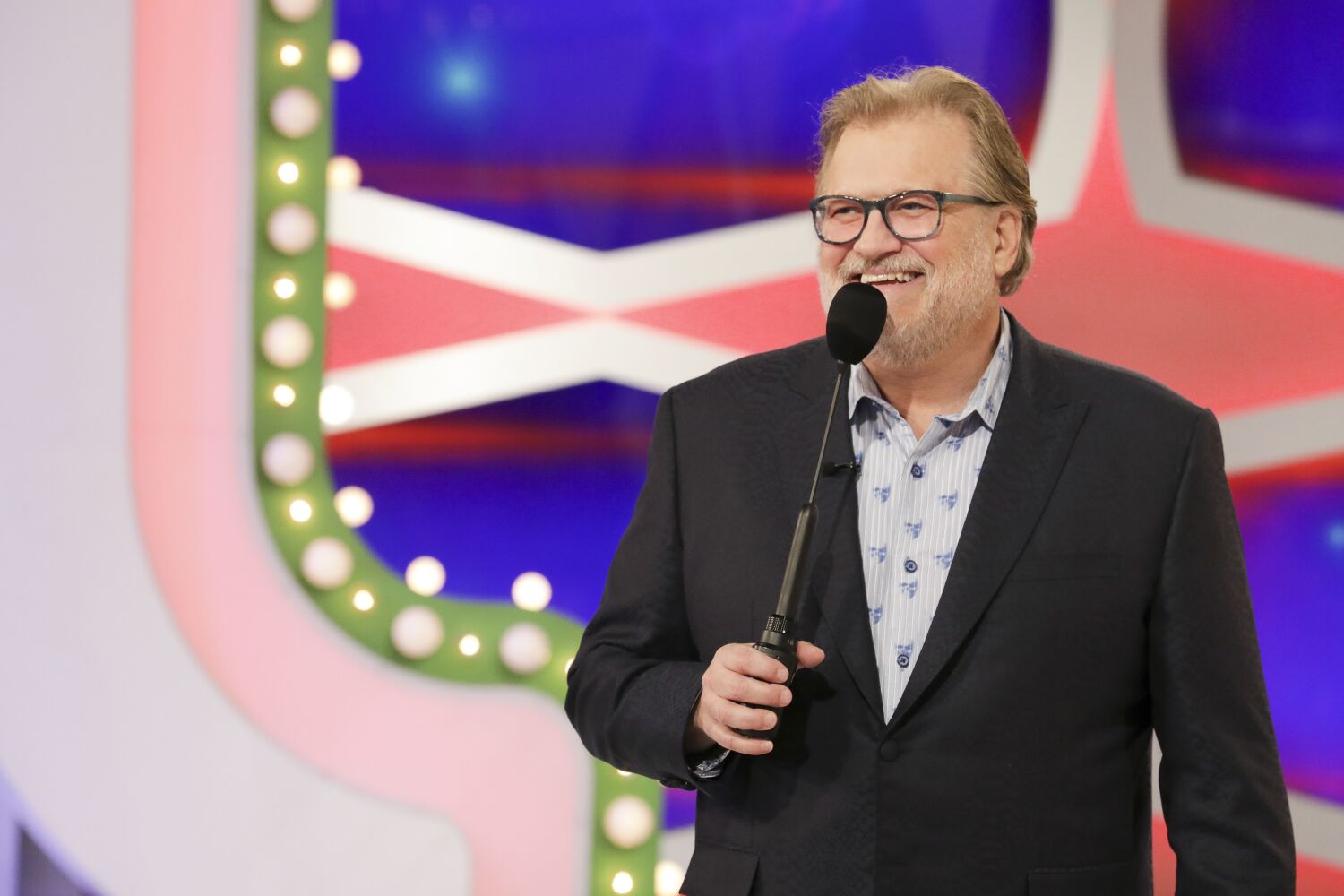 A contestant on a recent episode of The Price Is Right got away with a trip to Hawaii — and an injury.
Contestant Henry Choi aggressively waved his arms while celebrating multiple times during Thursday's episode. It was unclear exactly when the injury occurred, but the contestant appeared to have dislocated his shoulder in the process.
Choi had previously failed to place an exact bid for a smart whiteboard. But when it came time for Choi to bid on a Pilates reformer, a Lululemon yoga set, and a self-cleaning water bottle, the price was right. It trumped the competition with a bid of $1,380, which was the closest without exceeding the retail price of $1,455.
When host Drew Carey called his name, Choi threw his hands in the air, clenching his fists and screaming on his way onto the stage. After Carey admired his Price Is Right hoodie, Choi continued the lively celebration when it was announced he'd won a stay at a resort on the Big Island of Hawaii.
After getting the right prize for the holiday again in a breakaway match, Choi performed what might be his most hilarious dance, this time jumping in the air and banging his fists into the sky and chest. However, when he shook hands with Carey just before a commercial break, the contestant appeared to nurse his right arm, grasping it and stretching it out.
"Let me explain what happened. "Henry was celebrating and saying 'Woo' and he dislocated his shoulder," Carey said later in the episode, drawing sympathetic groans from the audience as Choi joined him on stage. Cary then introduced Alice, Choi's wife, who spun the wheel while Choi stood beside her during the Showcase Showdown, in which contestants try to land at or near the $1 mark without going over it.
After the wheel landed at 95 cents, Choi celebrated again, this time screaming and feebly raising his uninjured left arm while his wife jumped, throwing both hands in the air.
"Don't hurt yourself," Carey said, laughing.
As Choi and his wife stepped aside to allow the next contestant to spin the wheel, Choi walked slowly and lowered his body onto his injured side.
"Yes, it really hurts him; "He'll be taken care of right after the show," Carey said.
"Hold on, we'll have the emergency services examine him," he later assured viewers before another commercial break.
The CBS show shared a clip about the injury over the weekend on his Instagram page with the caption, "He won a trip to Hawaii and the ER." #PriceIsRight. (Update: Henry is better now and healed!)"
It was unclear if Choi was hospitalized for his injury. CBS officials did not immediately respond to the Times request for comment.
Choi's injury wasn't the first to occur on CBS' long-running reality game show. In 2014 there was a contestant named Judy injured his ankle while spinning the Showcase Showdown wheel. Later in the episode, she emerged on crutches, with Carey saying paramedics "taped her up" and iced her ankle.
Another candidate during Bob Barker's tenure as the show's host crashed onto the stage during a celebration after winning a new station wagon with a correct bid. The contestant, Scott, rolled on the floor and grabbed his knee before getting back to his feet. He would hurt yourself againfell again after stamping his foot after a wrong bid in the loss.
"His knee fell out," Barker said, tending to the fallen bidder before initiating a commercial break.
Scott would return to the Showcase Showdown, but this time he sat in an office chair while Barker spun the wheel for him.
"You're going to be one of the most memorable contestants we've ever had on the show," Barker said, laughing as Scott circled the stage energetically and smiling. "Not just because you hurt your knee jumping around, but because [of] your good humor about the matter."
There were more falls on stage during the show over its 50-year lifespanbut did not appear to result in any injuries.