The second body was found in Maple Valley near Rock Creek Natural Area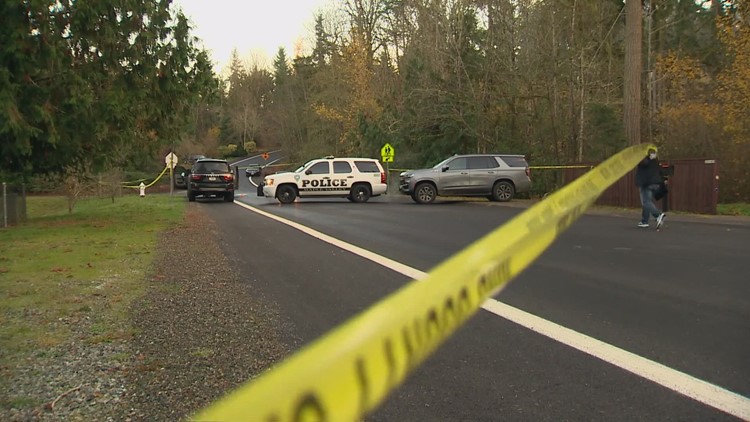 The bodies were found in the same location, covered in debris and trash.
MAPLE VALLEY, Wash. – Authorities said Monday they actually found two bodies while investigating a suspicious death near a natural area in Maple Valley last week.
The King County Sheriff's Office (KCSO) said two bodies were found in bushes under a pile of trash and debris near Southeast 252nd Street and Southeast 238th Avenue in Maple Valley. A 57-year-old man was found dead on Thursday. KCSO said Monday that a 34-year-old woman was also found dead. Investigators have not yet determined what led to the bodies being moved to this location.
King County Police said they received the 911 call around 1 p.m. on Thursday. Police said someone walking on the street saw trash on the side of the road and after looking closer, discovered a body. King County Major Crimes Unit detectives were at the scene collecting evidence for several hours Thursday.
"There was quite a bit of trash covering a body that we could see," Eric White, a sergeant with the King County Sheriff's Office, said Thursday. remove the trash to more closely determine what we have."
Details of those found dead were limited, leaving officers investigating their deaths as suspicious.
Authorities ask anyone with information about the incident to call 206-263-2090, email mcutips@kingcounty.gov or submit an anonymous tip via P3Tips.app.
This is an evolving story. Check back for updates.
Download our free KING 5 app for updates on news stories from across Western Washington.