The USA wants to announce a nuclear fusion plan that could pave the way for its first commercial use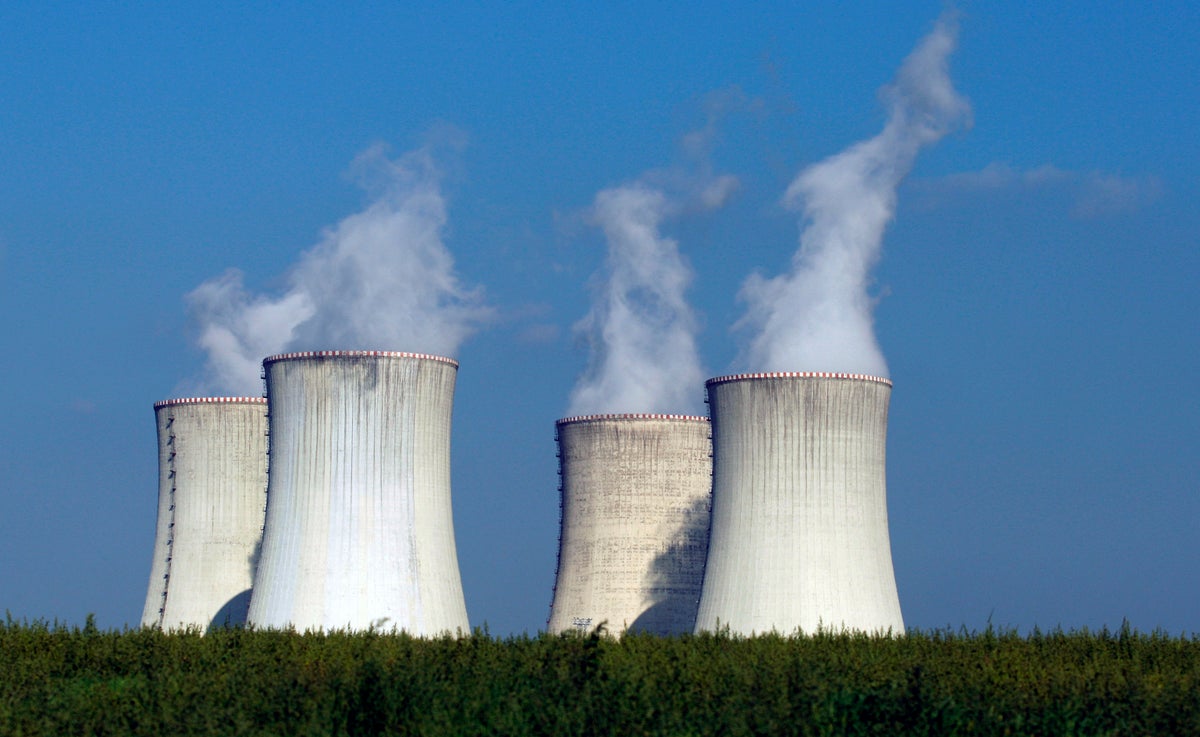 The US will present the first international strategy for commercializing nuclear fusion energy at the upcoming UN climate summit in Dubai, US special envoy for climate change John Kerry said on Monday.
Fusion could have an important advantage over today's nuclear fission plants, which split atoms, because it does not produce long-lasting radioactive waste. If used successfully, it could also provide a cost-effective source of carbon-free electricity.
The former secretary of state will announce his plan to unveil the strategy, which calls for increased collaboration with other countries to accelerate commercialization, during a tour of fusion company Commonwealth Fusion Systems near Boston. The United Kingdom and the United States signed a nuclear fusion cooperation agreement on November 8th.
Fusion, the process that powers the sun and stars to produce electricity, can be replicated on Earth using heat and pressure using lasers or magnets to smash two light atoms into a denser one, releasing large amounts of energy.
In August, scientists using laser beams at a national laboratory in California repeated a fusion breakthrough called ignition, in which the amount of energy coming from the fusion reaction momentarily exceeded the amount of energy concentrated on the target.
Kerry, who as a U.S. senator more than a decade ago sponsored legislation to fund fusion research at the Massachusetts Institute of Technology, will tour the commonwealth with Claudio Descalzi, CEO of Italian energy company Eni. Eni is working on four fusion research partnerships in Italy and the US, including one with the Commonwealth.
"I will have much more to say at Cop28 about the United States' vision for international partnerships for an inclusive future of fusion energy," Mr. Kerry said in a statement.
Decades of federal investment are transforming nuclear fusion from an experiment into an "emerging climate solution," he added.
But there are hurdles to commercial power generation through fusion. Some scientists estimate that the energy yield of last year's fusion experiment at the U.S. National Ignition Facility was only about 0.5 percent of the energy used to ignite the lasers.
Scientists have so far only achieved isolated ignition events, but not the many continuous ignition events per minute that are required to generate electricity for households and industries.
There are also regulatory, structural and location-related hurdles in creating new power plant parks that are intended to replace parts of existing energy systems.
Some critics say nuclear fusion will be too expensive and too long in development for the foreseeable future to help combat climate change.
A source familiar with the planned announcement said the merger strategy would be a framework outlining plans for global deployment of the technology that could be supported by international partners.
The source said Cop28, which runs from November 30 to December 12, will be "the starting point for international cooperation" on nuclear fusion, which Kerry will tout as a "climate solution rather than a scientific experiment".
Despite what scientists say is an urgent need for an energy transition to combat climate change, investment in many areas of the clean energy industry has fallen this year due to economic uncertainty and inflation.
According to the Fusion Industry Association (FIA), international merger firms raised about $1.4 billion in investments in 2023, for a total of about $6.21 billion in mostly private funding, compared to about $2. $83 billion in new investments last year.
But the number of companies receiving investments rose from 33 to 43, spanning a dozen countries, according to the FIA, including the United States, where Commonwealth is one of about 25 companies. Other countries practicing fusion include Australia, China, Germany, Japan and the United Kingdom.
One of the two main types of fusion uses lasers to concentrate energy into a hydrogen-containing gold pellet.
The other, which Commonwealth and many other companies are focusing on, uses powerful magnets to capture plasma, or gaseous hydrogen, heated to about 100 million degrees Fahrenheit (55 million degrees Celsius) until atoms fuse.