The video shows a woman accused of planning an assassination attempt on her husband while arguing with him ahead of the Bahamas trip
Police are advising the couple NOT to travel to the Bahamas together during the divorce in newly released bodycam footage – just days before their arrest in the Bahamas for alleged conspiracy to murder her husband
Newly released body camera footage shows police responding to a confrontation at the home of Lindsay Shiver and her estranged husband Robert in Thomasville, Georgia.
The dispute, captured on camera, came just days before Shiver was arrested for allegedly plotting to kill Robert in the Bahamas – a holiday that was the focus of their confrontation in video released by police.
"We have filed for divorce but live in the same house. It's hell on earth as you can imagine. Just got super aggressive so I called right away because he's been physically assaulted before and I just don't do that." Shiver tells responding officers in the video.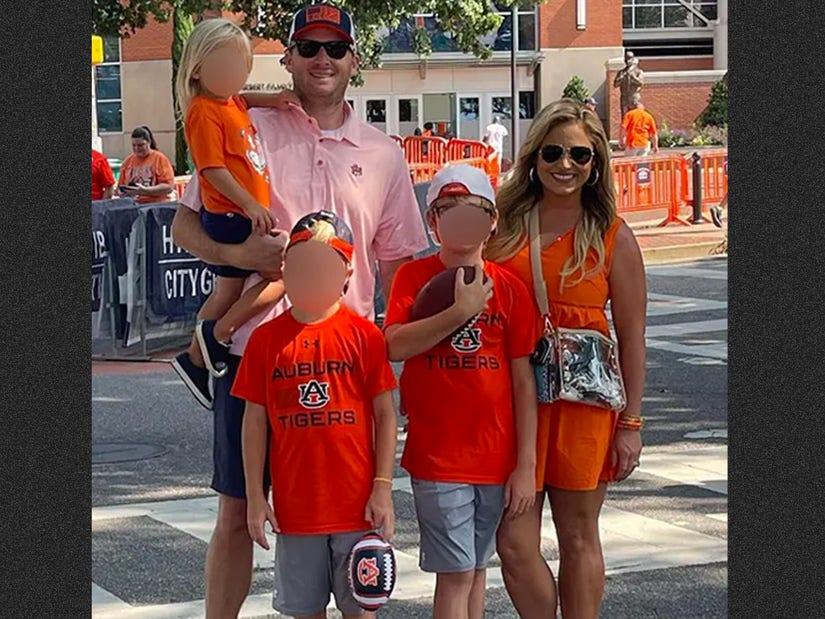 Facebook
"I woke up this morning, we have travel plans for departure and he insists I don't go," Shiver continues.
"Do you just want to go, or should he go with you?" asks a police officer.
"Yes, we should go with our kids," Shiver replies.
"She's going to the Bahamas to visit her boyfriend," interjects her husband Robert, a former Auburn University football player.
"Personally, I don't recommend you go on vacation together," the official advises.
But Shiver disagrees, saying, "It's only an hour on the plane." She also made it a point to tell officers that the plane is an asset "which I also own, by the way."
The couple would be leaving for the Bahamas on July 16. Less than a week later, Shiver was arrested on the island paradise and charged with planning an assassination attempt on her husband.
Shiver, a 36-year-old former beauty pageant queen, has been released on $100,000 bail and must remain in the Bahamas until her next court hearing in October.
She and her alleged accomplices, who are also in custody, are required to wear ankle monitors.
Alongside Shiver, two men are charged in the case – her alleged Caribbean lover, 28-year-old Terrance Bethel, and 29-year-old Faron Newbold.
Local police believe the assassination attempt was hatched on July 16. However, law enforcement only stumbled upon the alleged plan while searching Bethel's cell phone during an independent investigation into a bar burglary case in the Bahamas.
Police claim WhatsApp messages show Shiver allegedly saying "kill him" along with a photo of her husband.
Robert and Lindsay Shiver are in the midst of a contentious divorce and are each seeking custody of their three young children. Both are also targeting full use of their $2.5 million Georgia mansion.
In the divorce application, Robert accuses his wife of adultery, which she has denied. For their part, their lawyers said: "All of a sudden [her] Husband does not allow wife to use jet or access funds.
WBIR Channel 10 / YouTube
'Cattree' woman met man on Match.com and posted hitman ad to kill his wife, investigators say

view history