The Voice Double Chair: Dan + Shay to be first coaching duo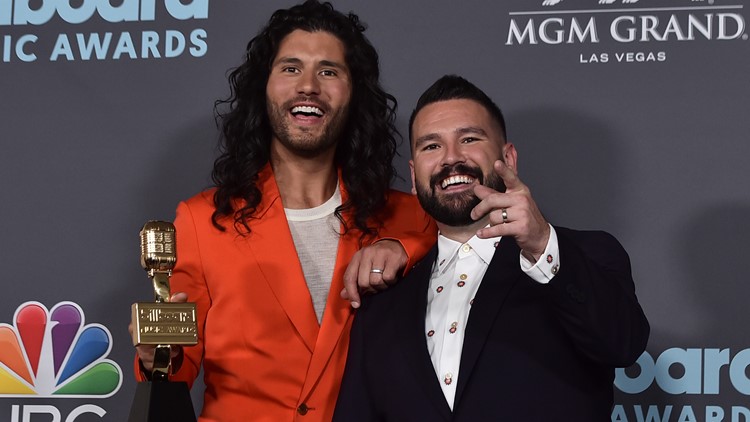 The 25th season of "The Voice" will feature "Double Chairs" for the first time.
Ahead of the premiere of the 24th season of the NBC singing competition this fall, it was announced that the 25th season will feature the Grammy Award-winning duo. fills a newly announced "Double Seat"."
Dan + Shay will be joined in the show's 25th season by country music superstars Reba McEntire, Chance the Rapper and John Legend in their respective red seats.
However, this won't be Dan + Shay's first "Voice" appearance. The duo previously served as Blake Shelton's Battle Advisor in Season 20.
Shelton, who was on the show from the start, officially left at the end of Season 23 and was replaced by Reba. She will make her coach debut later this year alongside returning coaches Legend, Niall Horan and Gwen Stefani.
Why did Blake Shelton leave The Voice?
Blake Shelton previously revealed that he first started thinking about leaving the competition during the COVID-19 pandemic.
"I think I was nearing the end of the day when COVID hit," Shelton explained in a February interview. aired TODAY.
"And then, because of COVID, I didn't want to leave the show and put people off. I mean, this show changed my life. I will stay here until the world gets back to normal," Shelton explained.
"This is unbelievable, but it's time, you know. It's time not even for what's next. A little bit of nothing will be good," he said at the time.
TOP STORIES MORE CODE: Country superstar joins 'The Voice' to replace Blake Shelton