The word "THE" has officially been trademarked… by Ohio State University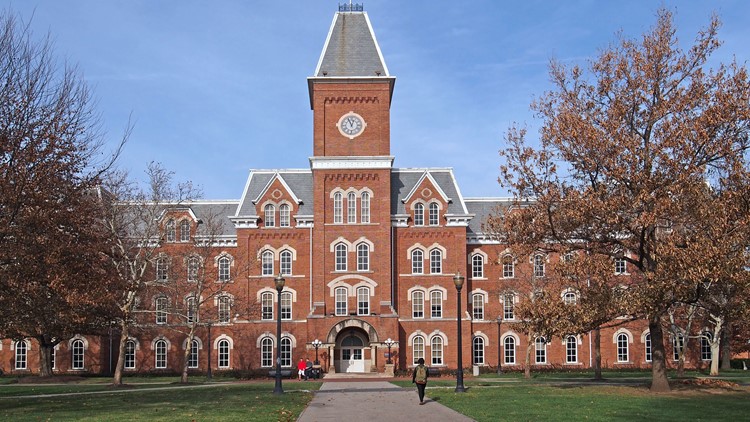 Ohio, United States— Editor's Note: The video above is a Locked On episode from earlier on Wednesday
Ohio State University has officially received a trademark for the word "THE".
The U.S. Patent and Trademark Office approved Ohio State's application through a registered certificate on Tuesday.
The college now controls the use of "THE" on clothing, particularly T-shirts, baseball caps, and hats. The clothing must be "advertised, distributed and sold in the field of sport and collegiate athletics," according to the certificate issued.
In simpler terms, Ohio state clothing can only have the word "THE" written on it.
The state of Ohio applied for trademark rights to the word back in 2019. At the time, they released a statement for those who questioned their intentions with the word.
"Like other institutions," the statement said, "the State of Ohio is working to vigorously protect the university's brand and trademark because these assets have significant value."
The long road to approval led to an agreement that had to be reached. Around the same time, popular clothing brand Marc Jacobs also submitted the "THE" trademark.
Also, this isn't the first time the state of Ohio has attempted to protect or trademark a trademark via a simple word. In 2019, the college went to court with a high school over the use of the letter "O."
Download the FOX43 app here.
https://www.fox43.com/article/sports/the-trademark-ohio-state-university-buckeyes-columbus/521-5738f020-39f1-41fa-8ef4-250869b54934 The word "THE" has officially been trademarked… by Ohio State University