There's a $1.25 billion proposal to improve behavioral health in King County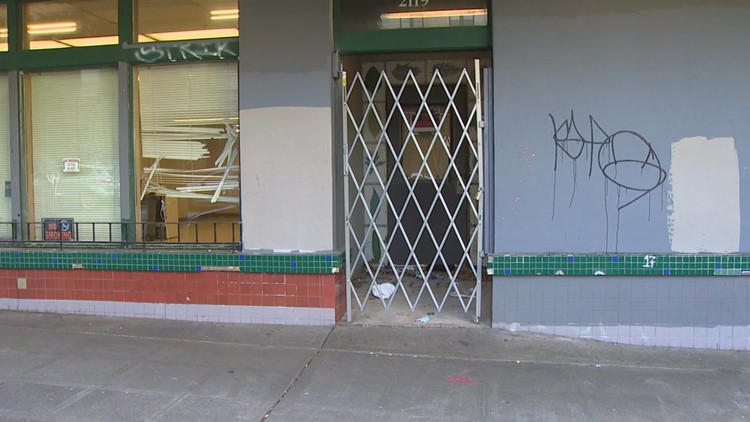 If approved by King County Council, voters will decide whether or not to support the proposal on the April ballot.
KING DISTRICT, Wash. — On Tuesday, January 31, King County Council will vote to send the King County Voter Crisis Care Centers Tax for April voting.
The $1.25 billion proposal would be paid out over nine years, from 2024-2032, and financed by a property tax increase of about $10 per month for the average property owner. .
The money will help create a network of five crisis care centers, provide funding for the recruitment and retention of community behavioral health staff, and increase the number of inpatient beds.
"This is part of helping people come out of the crisis, recover, and get back to being self-sufficient," said King Dow County Executive Constantine.
Constantine says the Crisis Care Tax is a solution to the problems that occur every day in King County. Historically, federal and state funds have been allocated to treatment facilities, he said, but that funding has declined in recent years.
"The lack of investment shows up on our streets, it shows up in our prisons, it shows up in our communities. We have to do something about it."
Constantine says it's now up to local leaders to act.
Whitney Bashaw, who lives and works next to the now-closed El Rey Treatment Facility, said she has seen firsthand what happens when treatment centers close. The 60-bed inpatient facility will close in the fall of 2020.
"When it closed, we talked to many of them who didn't know what they were going to do, where they were going," Bashaw said. "We've seen them on the street or heard of them going through really, really hard times."
Bashaw is happy to see the local government working to solve the problems she encounters every day.
"It is clear that inequality is a construct of policies that we have implemented or failed to implement in the city," Bashaw said. "I would rather see people with homes and care than an empty rotten building and people on the street."
As of the night of January 30, three council members responded to KING 5 about how they plan to vote. Girmay Zahilay and Jeanne Kohl-Welles plan to vote yes. Reagan Dunn is still considering and looking forward to this discussion.
Clock: KING 5 top stories on YouTube
https://www.king5.com/article/news/health/proposal-improve-behavioral-health-king-county/281-34a6542b-3a80-4787-b8e6-fd6dd2d345da There's a $1.25 billion proposal to improve behavioral health in King County