'They abuse us': Workers making Fifa World Cup merchandise face harm, says report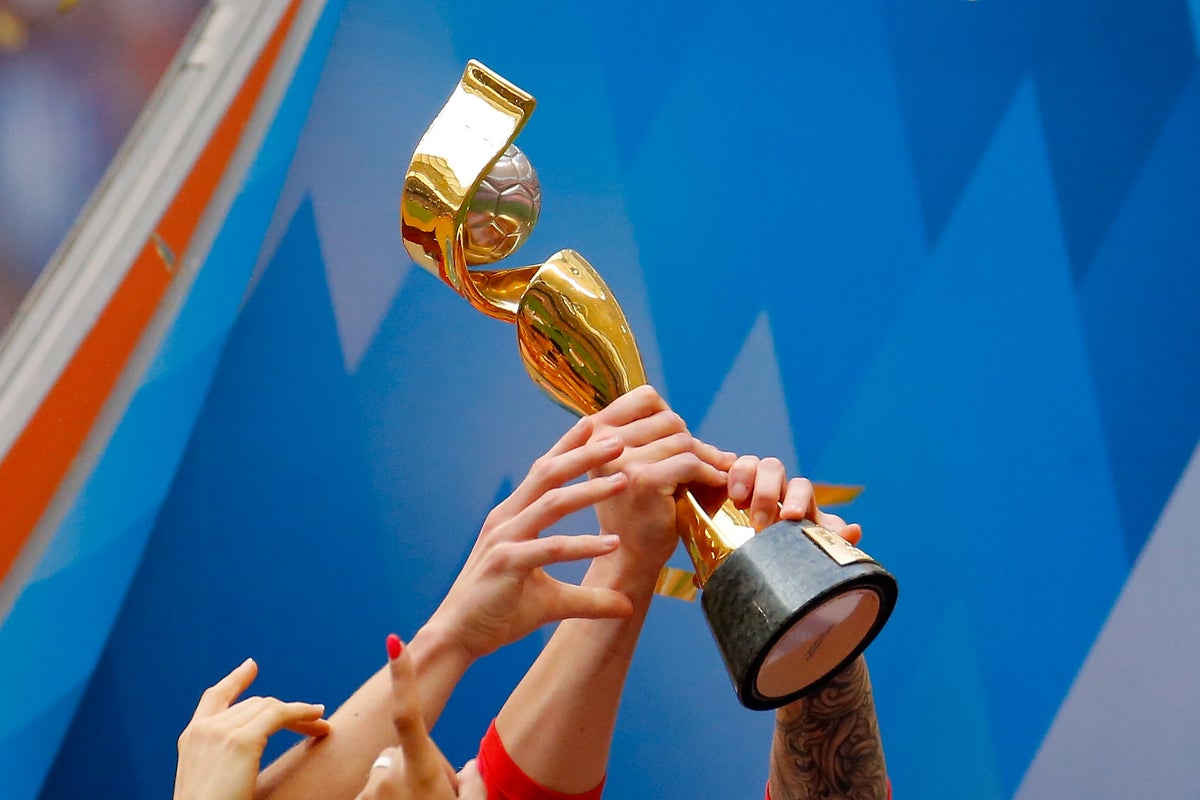 According to a new report by human rights organization Equidem, workers who produce FIFA merchandise for events like the Women's World Cup have endured wages below minimum wage, verbal abuse, unpaid overtime and threats of losing their jobs if they became pregnant.
Equidem has criticized Fifa for failing to take action in a situation that appears to be at odds with the progress the tournament is responsible for, and has urged President Gianni Infantino to "extend those advances to deal with the damage." that workers suffer".
Equidem has placed its report in the context of the litany of abuses by migrant workers that have occurred in connection with the men's soccer World Cup in Qatar and has asked why there has been no update from a human rights sub-committee that is about to be set up was to assess the legacy of This raised questions about FIFA's explicit commitment to improving working conditions.
The report includes interviews with women workers in factories in Bangladesh that produce official merchandise for FIFA events and contains incriminating testimonies including verbal abuse and the illegal denial of childcare at work and maternity leave. Equidem heard several stories from women being denied freedom of association.
"We have a daily goal to achieve," said one worker. "The manager sets our daily goal. I do 60-80 pieces an hour. I can't go to the toilet until I reach my hourly goal. When a lot of work piles up, they don't let us go anywhere. They verbally abuse us. I work 10-12 hours a day on my sewing machine. Today my supervisor told me to produce 80 pieces per hour but it was quite difficult to make 80 pieces. I was doing 60 pieces an hour. He yelled at me several times.
"I can't keep my son with me. I work between eight and twelve hours every day. Who will take care of him? I was looking for someone to leave my son with when I went to work, but I couldn't find anyone. We don't have a kindergarten in our factory. My son lives in Dhaka with my mother-in-law and father-in-law."
Workers described a common practice where they were told that if they became pregnant within the first two years of employment, they would lose their job. A woman employed as a sewing machine operator explained: "When I started working here, the factory doctor told me not to have children for the first two years. I was told that I can have children after two years. If I get pregnant before then, I have to quit. You won't give me a vacation."
Some workers interviewed by Equidem reported that they were not paid any maternity leave at all when they should be entitled to four months, in clear violation of Bangladeshi law.
Mustafa Qadri, CEO of Equidem, states: "Following last year's Men's World Cup in Qatar, FIFA pledged to set up a Human Rights Sub-Committee to assess the legacy of the 2022 tournament, although there are no further updates on this status. " Judgment, nor his findings. Equidem urges FIFA to extend its explicit commitment to improving working conditions to women workers in its apparel supply chains.
"Nevertheless, there have been significant advances in equal pay for women players around the world, including making the Women's World Cup more professional, ensuring equal rules and conditions, and distributing prize money fairly to players. The United States team has, after years of negotiations in public battles and in court, won an equal pay deal that makes them one of the highest paid national teams in the world.
"The FIFA Women's World Cup 2023 brings many positive improvements for its players and it is vital that FIFA extends these advances to addressing the harm being suffered by its workers. FIFA has the power, money and resources to address this issue systemically." We will continue to monitor their global supply chains until this is the case.
"This movement towards gender parity within FIFA signals an increased commitment within the organization to fair conditions for female players – on an equal footing with their male counterparts. This should extend to all women, not just those under the stadium lights."
A FIFA spokesman said: "FIFA has strict labor law requirements for companies that manufacture FIFA-licensed goods and takes very seriously any allegations of labor rights violations in its supply chain." FIFA stands by both Equidem and the respective companies contact to further investigate the matter."