Thibaut Courtois denies Belgium boss Domenico Tedesco claim he refused to travel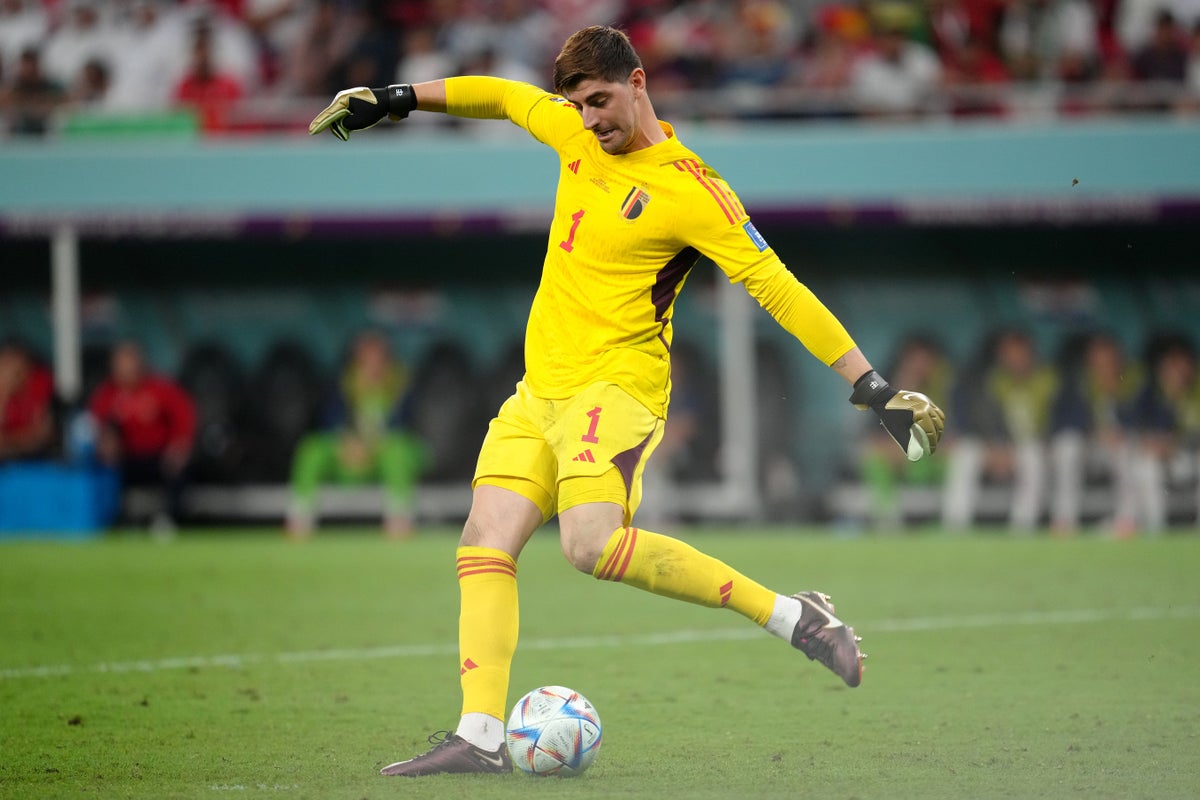 Thibaut Courtois has countered Belgium coach Domenico Tedesco, claiming he was dropped from the squad for Tuesday's Euro qualifier in Estonia with a knee injury.
Earlier, Tedesco insisted the Real Madrid goalkeeper had refused to travel to the game because he was "offended" at not being considered for the captaincy role against Austria on Saturday.
Tedesco claimed Courtois told him he was going home after the Austria game and dismissed rumors of a medical issue. At a news conference, he said: "I wish I could say it's an injury, but I can't lie."
However, Tedesco's claims have infuriated Courtois, who posted a strongly worded statement on his personal website refuting the manager's claims.
"This afternoon I was surprised to hear the manager's press conference in which he gave a partial and subjective account of a private conversation we had after the game against Austria," Courtois wrote.
"I want to make it clear that this isn't the first or last time I've spoken to a coach about issues surrounding a dressing room, but it's the first time anyone has decided to say it publicly."
"I am deeply disappointed by this, but I want to make it clear that the coach's assessments do not correspond to reality."
Alongside Romelu Lukaku, Courtois is one of two Belgium vice-captains and Lukaku was promised to wear the armband against Austria in the absence of Kevin De Bruyne, despite Courtois celebrating his 100th cap.
Courtois added: "I insist that under no circumstances have I asked for anything and that I have spoken to my teammate Romelu Lukaku to clarify all circumstances surrounding this situation."
"I also had a check-up yesterday afternoon for a problem in my right knee. My club's and national team's medical team were in touch and reviewed all relevant materials to make the decision to leave the training camp."