Thousands in West Seattle without power after downed wire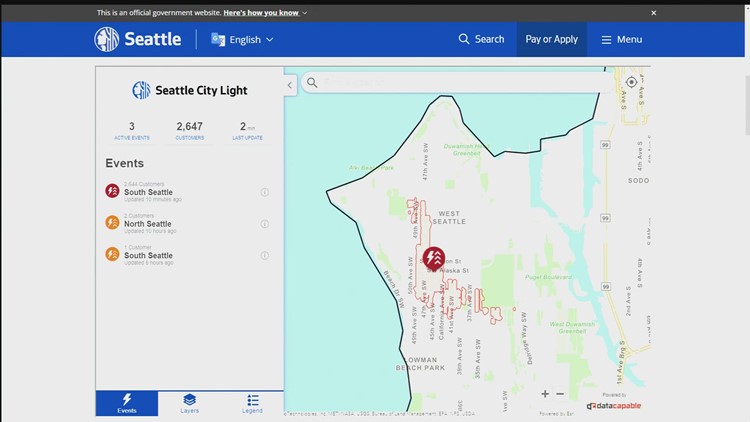 SEATTLE – Nearly 3,000 people in West Seattle were without power Wednesday morning due to a downed line, Seattle City Light confirmed.
Initial reports from Seattle City Light said as many as 4,700 people were affected, and there was no immediate information on what caused the outage.
Seattle City Light estimates the outage will resolve around 1:30 p.m. Wednesday.
This is an evolving story. Check back for updates.