Thousands of babies face hospitalisation with life-threatening virus this winter as government delays vaccine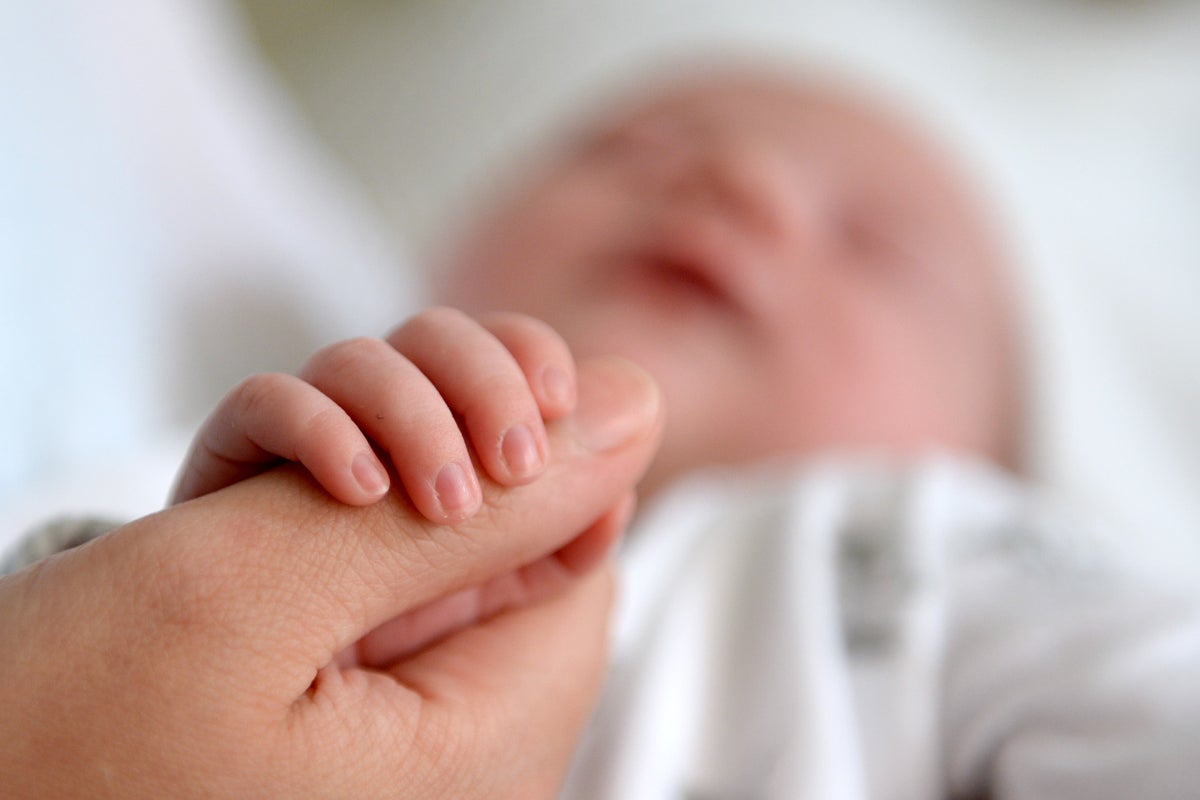 Babies could be hospitalized unnecessarily this winter because the government delayed a vaccine that protects them from a life-threatening virus, Britain's top pediatrician has warned.
dr Camilla Kingdon, President of the Royal College of Paediatrics and Child Health (RCPCH), said she was "frustrated" by delays in the rollout of a new respiratory syncytial virus (RSV) vaccine, which leads to 30,000 hospitalizations and dozens each winter of deaths.
She warned that the delay meant thousands of children's surgeries would have to be canceled as RSV patients would fill beds – putting even more pressure on already rapidly expanding waiting lists.
This came after the UK's top ambulance doctor, Dr. Adrian Boyle had stated this The Independent that the Government's failure to prepare the NHS for the winter could mean thousands of people die needlessly this year.
The Joint Committee on Vaccination and Immunization (JCVI) said in June that introducing two RSV vaccines, one for babies and one for pregnant women, would be "cost-effective", while the UK Health Safety Authority (UKHSA) said there was "strong case" for Jab.
However, it has been confirmed that there is no time frame for starting vaccinations.
Doctors have urged parents to get their children vaccinated against influenza and measles, mumps and rubella (MMR) after Australia saw a "worrying" rise in childhood flu admissions.
RSV is very common in the UK and infects most children before the age of two, often causing a mild cough and cold. However, in some rare cases, bronchiolitis or pneumonia can develop, requiring hospitalization and potentially fatal.
dr Commenting on the vaccination delays, Kingdon said: "We are frustrated that if we had acted earlier we might at least have reduced the magnitude of the impact this winter and that we have missed an opportunity here."
"One of the aspects of winter that always scares us is knowing that we will end up missing out on the list of planned surgeries because our hospitals are at full capacity with all the infections we experience during the winter .
"You have to be ahead of the game… We're really disappointed that the program hasn't rolled out in a way that will make an impact for this winter, because we've talked about it endlessly, but there has been a delay in the activation of the program."
dr Boyle, President of the Royal College of Emergency Medicine, asked why there had been delays in launching the vaccine and said last winter was "very difficult for pediatric emergency medicine staff due to illness caused by respiratory viruses " been. He added: "The government is escaping a trick by not prioritizing this issue."
A JCVI source told The Independent that launching the vaccine this winter was "complicated" and that evidence of "cost-benefit" was still being collected.
The committee has yet to issue a full recommendation on the vaccine, but if it does, the government will need to agree with the advice.
NHS data shows that from November to late December last year an average of 119 cots per day were unavailable due to RSV outbreaks.
Last winter, The Independent reported that children routinely waited more than 10 hours in emergency rooms while hospitals battled RSV, flu, a Strep A outbreak and Covid, increasing pressure on critical care services for overburdened children.
dr Kingdon also urged parents to get their children vaccinated against the flu as the vaccine is available for secondary school children for the first time in the UK.
She said: "I think we have an opportunity to make sure that doesn't happen here… Really, we have such an important message to parents and children that it's important to get the flu shot as soon as it's available. " it in the fall semester."
dr Boyle repeated her call, saying he was "concerned" about the UK's flu season.
"The kids had a miserable winter last year and I don't see any evidence that we're better prepared this year," he said.
The warnings come after the UKHSA recently raised concerns about a rise in measles cases in children. The agency warned there could be an outbreak of 100,000 cases in London if vaccination rates are not improved.
dr Kingdon urged parents to check their children's MMR vaccination status.
She said: "Measles is more contagious than Covid. Please, please use the next six to eight weeks [children] a dose of MMR. Measles is not a trivial infection and you know it can cause very serious complications and death. If measles became a big problem along with the other winter viruses, I think that would be really worrying."
A Department for Health and Social Care spokesman said: "The NHS already offers monoclonal antibodies that offer protection from RSV to infants who are at very high risk."
"We are developing plans to provide more comprehensive RSV programs for young children and adults in partnership with the UKHSA, NHS England and manufacturers. We will update in due course."