Thunder, lightning and heavy rain to lash large swathes of UK on Father's Day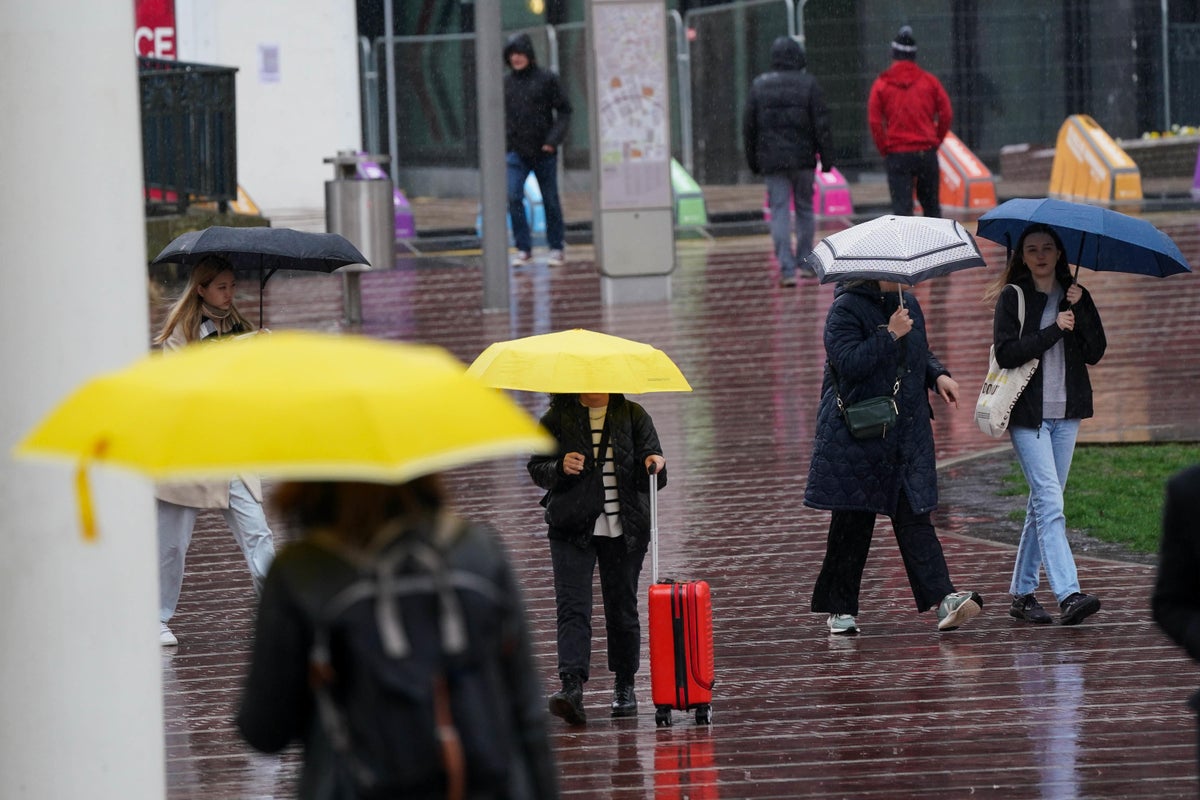 Thunder, lightning and torrential rain descend on much of the UK on Father's Day.
A yellow Met Office weather warning for thunderstorms covers almost all of England and Wales between midday and midnight on Sunday, and Northern Ireland also has a warning until 9pm.
It warns of heavy rain showers that could fall up to 80mm in three to six hours in the hardest-hit regions.
There is also a risk of frequent lightning, strong winds and hail – which can cause flooding, travel problems and power outages.
However, the heat will persist and temperatures will reach the mid-20s.
The Met Office's Grahame Madge said: "Some of the storms can be very violent, bringing high levels of rainfall.
"In some locations they may be missing all together, but all we can do now is point out that there is a risk in both countries."
He added: "We will be closely monitoring the yellow alert and if we need to extend it to local areas then we will do so."
Sarah Cook of the Environment Agency said: "Slowly advancing heavy showers and thunderstorms could cause localized surface water flooding across England on Sunday afternoon and into the night."
"Teams from the Environment Agency are on the ground and will support local authorities in responding to surface water flooding."