TikTok search results have COVID, Ukraine misinformation: Report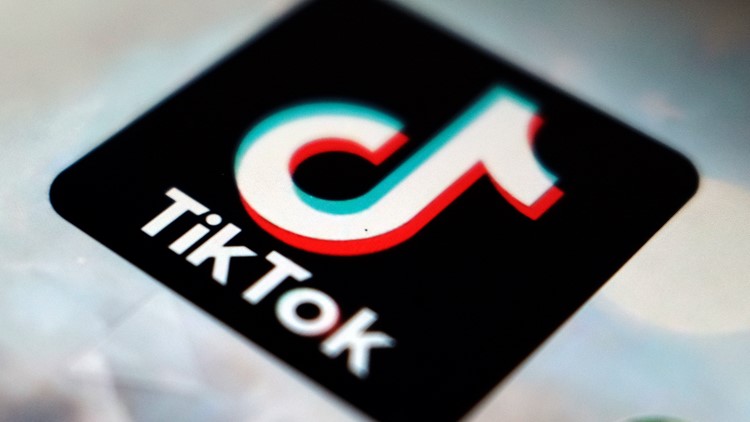 Researchers said that TikTok's own search tool could steer users towards false claims in some cases.
WASHINGTON — TikTok may be the platform of choice for memorable videos, but anyone who uses it to educate themselves about COVID-19, climate change or Russia's invasion of Ukraine is likely to encounter misleading information, according to a research report published Wednesday .
NewsGuard researchers searched TikTok for content on major news topics and found that almost one in five videos automatically suggested by the platform contained misinformation.
For example, a search for information about "mRNA vaccine" turned up five videos (out of the first 10) that contained misinformation, including unsubstantiated claims that the COVID-19 vaccine causes "permanent damage to children's critical organs."
RELATED: No, drinking water right before bed doesn't prevent a heart attack or stroke
Researchers searching TikTok for information about abortion, the 2020 election, the January 6 riot in the US Capitol, climate change, or the Russian invasion of Ukraine found similarly misleading videos scattered between more accurate clips.
The amount of misinformation — and the ease with which it can be found — is of particular concern given TikTok's popularity among young people, according to Steven Brill, founder of NewsGuard, a firm that monitors misinformation.
TikTok is the second most popular domain in the world according to online performance and security company Cloudflare, surpassed only by Google.
Brill questioned whether ByteDance, the Chinese company that owns TikTok, is doing enough to stop misinformation, or whether it is intentionally allowing the spread of misinformation to sow confusion in the US and other western democracies.
RELATED: FCC commissioner wants TikTok removed from Apple and Google app stores
"It's either incompetence or something worse," Brill told The Associated Press.
TikTok released a statement in response to NewsGuard's report, noting that its community guidelines prohibit harmful misinformation and work to promote authoritative content on important issues like COVID-19.
"We do not allow harmful misinformation, including medical misinformation, and we will remove it from the platform," the company said.
TikTok has taken further steps that it says are aimed at directing users to trusted sources. For example, this year the company launched a voting center to help US voters find polling locations or information about candidates.
The platform removed more than 102 million videos that violated its rules in the first quarter of 2022. Yet only a tiny percentage of those violated TikTok's rules against misinformation.
Researchers found that TikTok's own search tool seems designed to trick users into making false claims in some cases. For example, when researchers entered the words "COVID vaccine" into the search tool, the tool suggested a search for keywords such as "COVID vaccine exposed" and "COVID vaccine injury."
However, when the same search was performed on Google, this search engine suggested searches related to more specific information on vaccine clinics, the different types of vaccines and booster shots.
TikTok's rising popularity has drawn the attention of state officials and federal lawmakers, some of whom have raised privacy and security concerns.
The Senate Committee on Homeland Security and Governmental Affairs will hold a hearing Wednesday on social media's impact on the country's security. TikTok Chief Operating Officer Vanessa Pappas will testify along with representatives from YouTube, Twitter and Meta, the owner of Instagram and Facebook.
https://www.king5.com/article/news/nation-world/tiktok-misinformation/507-2bd3074a-b582-459b-a29f-a497e8aa9c84 TikTok search results have COVID, Ukraine misinformation: Report