TikTok users are demanding that artists release sped-up songs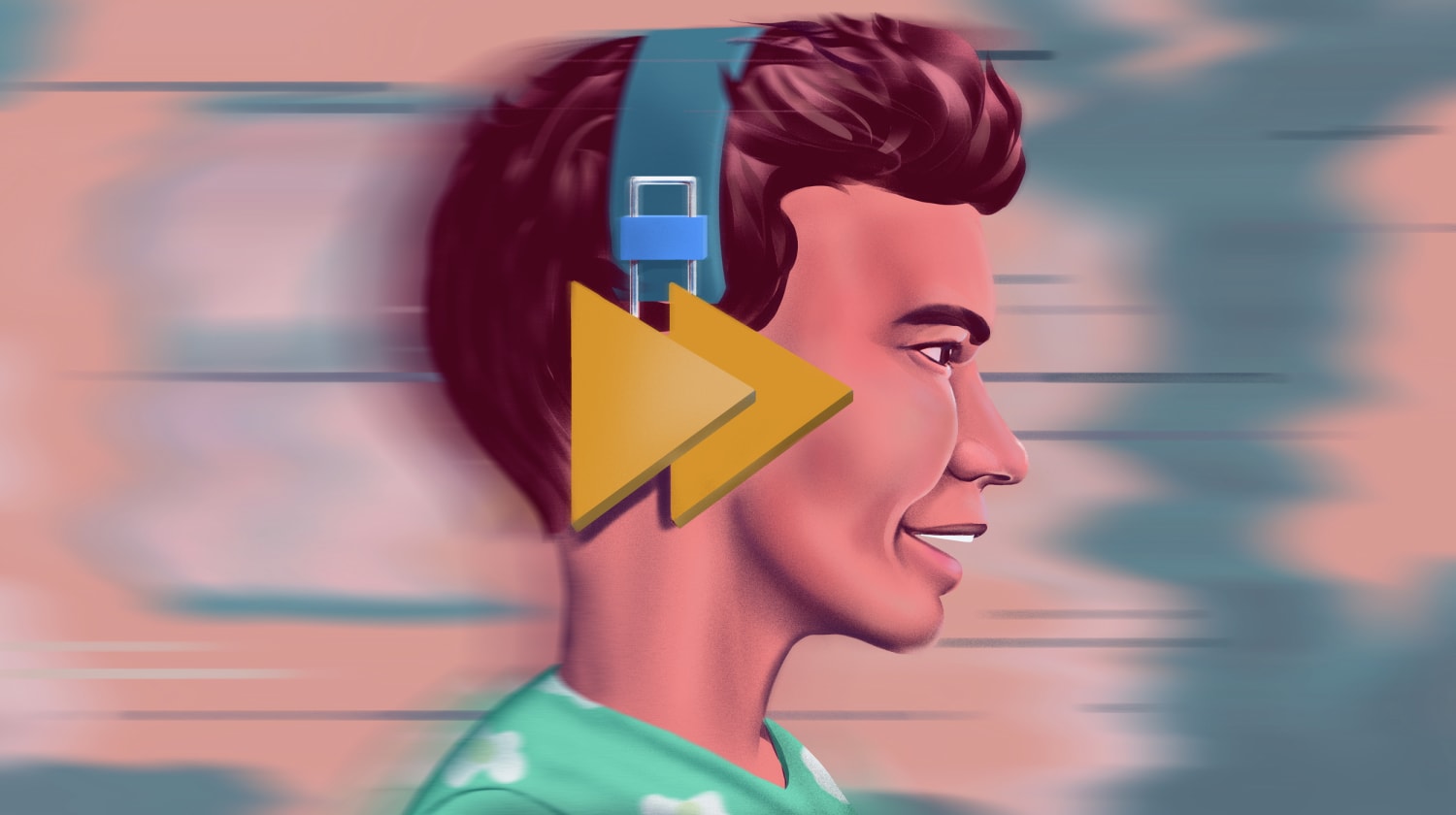 On TikTok, one of the latest music trends is speeding up popular songs. And now fans are demanding that the artists live up to their expectations for fast sounds.
In a recent controversy, Grammy-winner Kim Petras faced backlash from her fans after teasing her new song "Alone" with Nicki Minaj. After she revealed part of the track with a slower beat, some fans rebelled.
"Mother please change the beat," said one commenter. "Waittttt thought I'd start this summer not chilling," said another. Hundreds of fans expressed that they wanted a faster song.
The demands of Petras' fans are just part of the app's accelerated song boom.
TikTok has seen an increasing number of "accelerated" songs over the past year, according to a TikTok spokesperson.
The hashtag #spedupsounds has amassed 14.8 billion views, and hundreds of accounts on TikTok have gained millions of followers by self-speeding and posting songs on TikTok.
Artists and labels are now bucking the trend by releasing their own sped-up remixes of songs.
According to the TikTok spokesperson, the remixes will often get even more engagement than the original. For example, in January, R&B star Miguel released an official accelerated version of his 2010 single "Sure Thing," which went viral on TikTok and made it onto the Billboard Top 20 at number 15 over a decade after its release.
Bad Friends, a London-based dance-pop producer duo, released their own version of Petras' "Alone" just hours after backlash over the slow beat began to mount in the most recently released snippet. The duo posted it on their TikTok and immediately saw an influx of views and comments. Producers, Noah Tate and Hugo Shaw, said they came up with their version of the song from their dance-pop background and a genuine love of samples. Tate and Shaw knew people wanted to know what a Minaj verse sounded like on the sample, so they leveraged an AI voice splitter website that allows users to isolate vocals from a song, Tate said. They took Minaj's verse from their 2012 song "Whip It" and added it to their version of "Alone."
"It's always going to make sense to change the tempo or pitch of a song," Tate said. "People also love mixing different songs, even if they've heard the original."
"From a musician's point of view, I think you can hear songs in a different light and get a different feel out of them by speeding up and lifting songs," Tate said.
Music producer xxtristanxo has gained 3.5 million followers on TikTok and 5.4 million monthly listeners on Spotify by creating accelerated versions of songs and mashups, some of which have over 20 million streams on Spotify. The 21-year-old musician from Raleigh, North Carolina has signed several deals with big-name artists and their record labels, which have officially released his accelerated versions of their songs. In February, xxtristanxo released an official remix of "Die for You" with The Weeknd through record labels XO and Republic Records. It has over 8 million streams on Spotify.
"I think people like to hear their favorite songs in different contexts," said xxtristanxo. "If you went to a club, you listened to a remix. If you went to a concert, you would hear a live version or a different rendition. Accelerated songs, mashups, and slowed down versions are really TikTok's way of giving that to people."
The sped up sound has musical roots dating back to the mid-2000s when it emerged as a subgenre called nightcore. Nightcore garnered a cult following around 2008, when musicians began posting their sped-up remixes to YouTube, often mixing them with an anime visual to increase engagement. The tracks are no longer colloquially referred to as nightcore and are no longer a subgenre but a full-fledged trend.
The newfound prevalence of accelerated sound could be a sign of a new conceptualization of content creation among the younger generation, said Tatiana Cirisano, music industry analyst and consultant at MiDIA Research, a UK-based research firm that studies entertainment trends.
"TikTok is one of the first mainstream apps that encourages users to put their own spin on their favorite song. They're interested in how you can take an active part in the cause you're a fan of and contribute to," she said.
The Bad Friends remix is ​​just one example of how users on TikTok are adding their own spin to something they love.
"Tiktok has turned the equation of who makes decisions in music on its head. Accelerated songs are just part of it," said Cirisano. The platform "makes songs more memorable, it almost makes them funny at times."
Accelerated songs are also part of a larger trend where people are accelerating media to fit as much content as possible in less time, including podcasts and YouTube videos, said Gloria Mark, a chancellor professor at the University of California, Irvine who has been speaking for about 20 years dealing with attention spans.
Now that multiple platforms have the ability to speed up their media, there's a new mindset of having more personal autonomy to adjust media to the speed they like, Mark said.
"People can grasp things faster, and because they can, they will. Because we have this culture where we want to try to achieve as much as possible, integrate as much as possible, put as much into our day as possible, and we're doing that by accelerating the media," Mark said .
Jovynn, a DJ who has 10.4 million followers on TikTok for posting her sped-up remixes, said shortening attention spans is one of the reasons sped-up songs are so widespread.
"Because TikTok is a fast app, audiences there have shorter attention spans, and the only way to allow listeners to stick through the best parts of a song is to speed up the BPM [beats per minute] of a track," she said.