Tom Brady's retirement will stick, this time | Peacock & Williamson NFL Show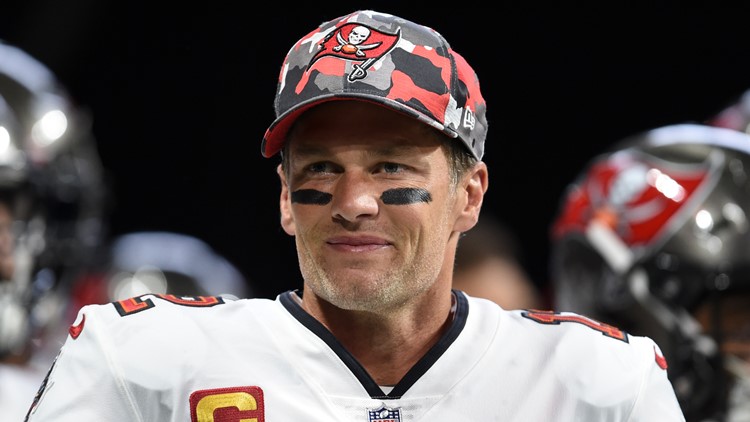 The three-time MVP and seven-time Super Bowl winner is retiring after a distinguished 23-year career in New England and Tampa Bay.
TAMPA, Fla. — The greatest quarterback in NFL history Tom Brady announced his retirement from the league on Wednesday, ending a career that spanned 23 seasons and resulted in a staggering seven Super Bowl victories.
Brady's announcement comes exactly a year after his initial retirement — which lasted just 40 days before eventually returning to Tampa Bay for another year.
However, Matt Williamson and Brian Peacock of the Peacock and Williamson NFL Show believe Brady's retirement will stand.
"Last year they (Tampa Bay) lost a tough game in the playoffs and he seemed upset that they lost, not reflective, like last time he walked off the field," Williamson said. "This year it was kind of like, 'Man, I don't want to be that athlete who stays at it one year too long.' Of course, he can still play…but he doesn't like being hit anymore and he needs around him more than ever. I think this is the perfect time to say let's hang her."
Subscribe to the daily Peacock and Williamson NFL Show, free and available wherever you get your podcasts.
Locked On has a DAILY podcast covering EVERY NFL team, find yours today!

Brady has pretty much achieved everything there is to achieve at the top level of the game.
From starting out as a sixth-round pick from Michigan in 2000 to his 15 Pro Bowl appearances, three All-Pro nominations, three MVP awards and five Super Bowl MVPs, Brady truly is one of the greatest pro athletes of his — or any — Generation.
Brady's retirement puts a big quarterback out of contention for many QB-needy NFL teams, including the San Francisco 49ers.
"The 49ers are in a weird situation, I think I might have had that last for Tom Brady," Peacock said. "Homecoming, another year, let's see if he can get his hometown 49s he grew up with and see if you can get them over the hump." What a story that would have been."
Unfortunately, Brady's retirement is likely closing the door on a homecoming by the bay, although it's worth watching if there's any clue last year to ensure retirement sticks around this time.
Locked On has a DAILY podcast covering EVERY NFL team, find yours today!
https://www.king5.com/article/sports/locked-on/lo-national/peacock-williamson-nfl-show/tom-bradys-retirement-will-stick-this-time-peacock-williamson-nfl-show-tampa-bay-bucs-new-england-patriots-nfl-news-nfl-rumors-aaron-rodgers/535-53902fbf-a4bc-44c8-a63c-940ac289d02a Tom Brady's retirement will stick, this time | Peacock & Williamson NFL Show