Tom Pidcock expects Tour de France to be raced differently after Gino Mader death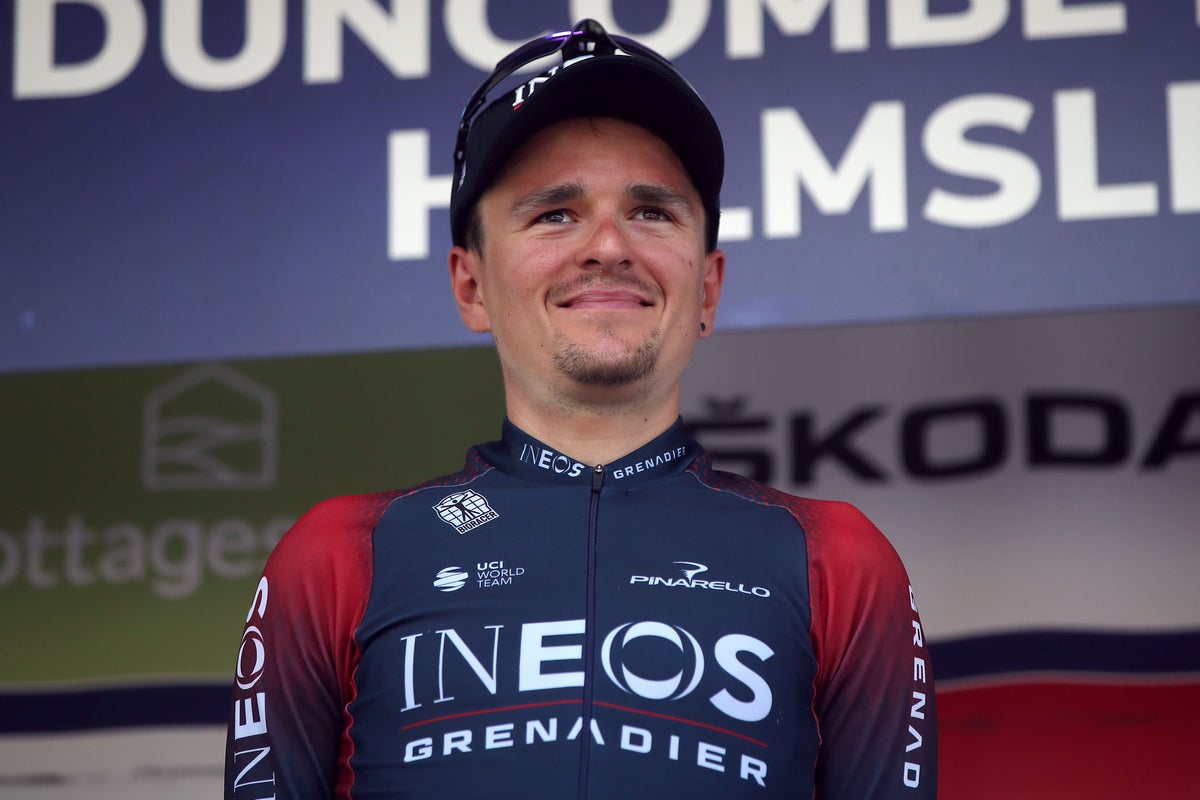 Tom Pidcock believes racing at this year's Tour de France will be different due to the death of Gino Mader at the Tour de Suisse less than two weeks ago.
Mader, 26, died on June 16 from injuries sustained when he fell into a ravine on a high-speed descent and rider safety was a hot topic ahead of Saturday's opening stage.
Pidcock, who also raced in Switzerland, shone on his Tour de France debut last year with an incredible descent from Galibier that earned him victory at the Alpe d'Huez.
When asked if he expected events in Switzerland to have an impact on the approach to racing, the 23-year-old said: "I think so. I think that was pretty tough, especially for everyone who was there at the race.
"I didn't see a single rider risking on the last two stages after that incident. Personally, I think one of the things that stood out to me was the descent, which I love.
"It kind of showed me what the consequences can be if something goes wrong. I never take uncalculated risks when going down, I don't take unnecessary risks, but when we go downhill at 100 km/h in Lycra, something can happen."
Pidcock goes into this year's tour with a goal of surpassing his debut last year. For him that means being more consistent in the overall standings so he doesn't intentionally lose time trying to get into a breakaway. If he wants to win another stage, he wants to be in the group of favourites.
"Suisse was a strange affair for me," he said. "I came straight out of training camp and wasn't where I wanted to be yet. It's a bit strange when I go into a race not knowing what level I'm at in a race, but I know from my training that I'm doing pretty well.
"Entering the first stage of a Grand Tour is always a question mark, but I think my preparation went better than last year because I got through without Covid."
While Pidcock was always expected to spearhead the Ineos Grenadiers' hopes in France, Monday's squad announcement included welcome news that 2019 champion Egan Bernal has returned home in Colombia 18 months after suffering a life-threatening accident in training is on tour.
The team made the decision after Bernal finished 12th at the Criterium du Dauphine earlier this month.
"Actually, before the Dauphine, I had planned to take a vacation around this time," said the 26-year-old. "I think there was a lot of doubt before the Dauphine if I would come here, but during the race I wasn't that bad and then they made the decision."
Competing in a Grand Tour is different than a week-long race like the Dauphine, and Bernal said he tries not to think too far ahead.
"I have to face it honestly every day," he said. "It's my first three-week race in a long, long time and I haven't prepared 100 percent for this race, but of course I'll do my best.
"The first big goal is not to lose any time in the first few days and then I can decide based on how I feel.
"It's been a tough few years but I think I should be grateful to be alive and to be here on the Tour. Ultimately, at this point, I'm just trying to see the good things."