Tom Pidcock says he is an 'outsider' on mountain bike circuit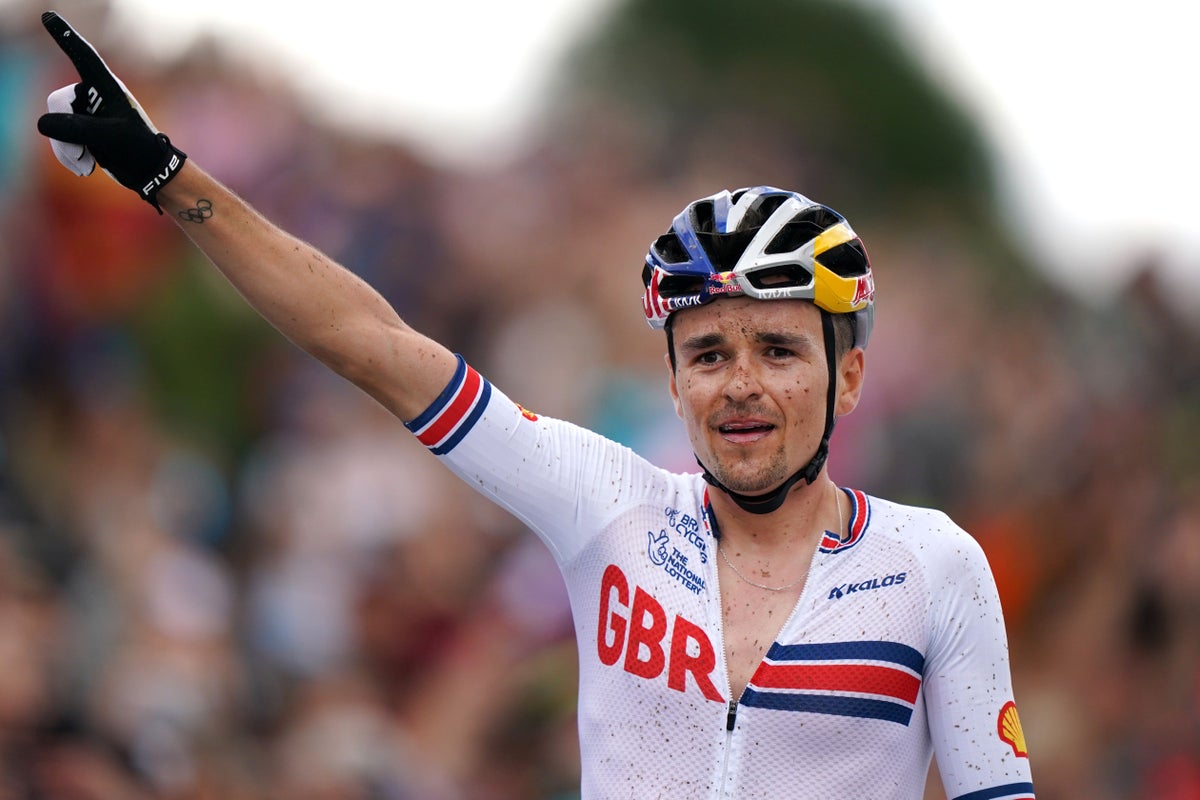 Tom Pidcock may be both a World and Olympic champion in mountain bike cross-country after Saturday's success at Glentress Forest, but he knows he remains an 'outsider' in the close-knit community of the discipline.
Pidcock underlined his dominance in Saturday's Olympic cross-country race at the UCI Cycling World Championships when, despite mechanical problems, he confidently defeated Sam Gaze and ten-time world champion Nino Schurter took bronze.
But after a weekend of allegations about preferred grid spots for a handful of star drivers – something Pidcock condemned although he benefited from it – and complaints about his aggressive racing style, the 24-year-old admitted his titles don't earn him full membership in the club .
Pidcock secured bronze with a late retirement in the final corner of Thursday's race, which sent Luca Schwarzbauer down, and the German then lamented that "no mountain biker would do anything like a pure mountain biker (from) the community." .
Pidcock had defended his driving style after the race, quoting Ayrton Senna as saying, "If you stop looking for a gap, you're not a (racer) anymore."
Asked about Schwarzbauer's comments on Monday, Pidcock told PA Media: "I'm certainly an outsider. I don't know everyone very well. I know the people I see and race against a lot and the Brits, but I'm an outsider.
"I don't do all the races. I don't know everyone. I only know a few teams I've worked with in the past, but I'm an outsider and when I'm in a race I feel that."
Schwarzbauer called Pidcock "unsportsmanlike" after their encounter, but Pidcock forgot the incident almost immediately as he focused on his primary goal – Saturday's XCO race.
"I was more annoyed that I had to wait an hour for the podium," he said. "I forgot about it after five minutes.
"But I wanted to make sure I didn't regret the short distance before the race because that would have annoyed me. I went in to get a medal in front of my home crowd, so that's what I did."
Before the race, Schwarzbauer was one of 20 signatories to an open letter complaining about the UCI's decision to introduce a World Cup rule and put road racing stars Mathieu van der Poel and Peter Sagan on the fourth row of the race instead of the 13th to promote how their UCI ranking should have placed them.
Pidcock also benefited from moving forward from the fifth row, but in his speech at the race he referred to the move as "Bull****" because he had sacrificed three weeks of his Tour de France preparations to compete in the Compete at Novo Mesto World Win the cup and get enough UCI points to secure a good starting position.
Chasing points will be his mission again when he flaunts the rainbow stripes at the World Championships in his adopted home of Andorra later this month and – after competing on the road in the Tour of Britain – at the World Cups in late September and early September in North America beginning October.
Those World Cups mean Pidcock will skip the Il Lombardia road race, but his eyes are firmly set on defending his Olympic mountain bike title in Paris next summer, after which the 24-year-old knows it might be time to do both Putting away mountain bikes and cyclocross bikes to focus solely on the road.
"I think the plan with the team is that I commit to mountain biking until Paris and then have a talk," he said.
"I sacrificed three weeks of preparation time for the tour to deal with mountain biking. If I ever want to really try to win the Tour, that's what I'd have to focus on, but it's working out quite well at the moment."
:: Tom Pidcock is a Red Bull athlete. To learn more, visit his athlete profile on RedBull.Com