Tony Sirico,'The Sopranos' actor known as 'Paulie Walnuts,' died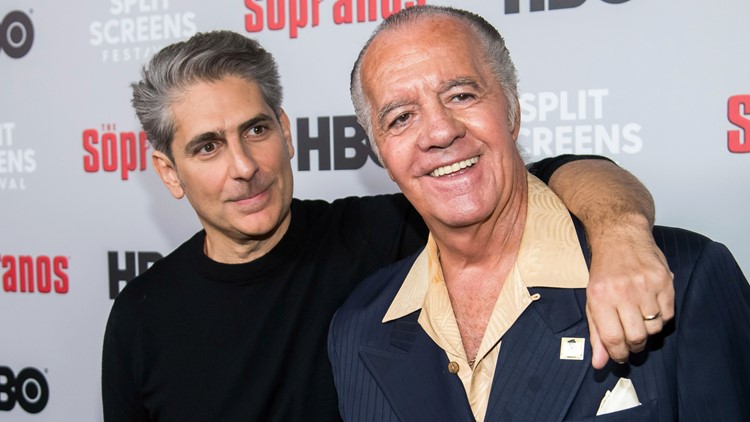 The actor was best known for his role as "Paulie Walnuts" on the HBO mob drama.
WASHINGTON — Tony Sirico, best known for his role as "Paulie Walnuts" on HBO mob drama The Sopranos, has died at the age of 79.
Sirico's manager, Bob McGowan, confirmed the actor's death to CBS News on Friday. The cause of death was not disclosed.
"It is with great sadness but with incredible pride, love and many fond memories that the family of Gennaro Anthony 'Tony' Sirico would like to inform you of his passing on the morning of July 8, 2022," Sirico's brother wrote in a Facebook post. "The family is deeply grateful for the many expressions of love, prayers and condolences and asks the public to respect their privacy at this time of grief."
Born on July 29, the actor was close to turning 80.
Sirico's co-stars praised her on social media. Michael Imperioli, who played Christopher Moltisanti in The Sopranos, shared on Instagram that "Tony was like no other: he was as tough, as loyal, and as generous as anyone I have ever known."
Sirico played the right hand of the main character Tony Soprano. The 79-year-old actor has also starred in Goodfellas, Lilyhammer, Mob Queen, Mighty Aphrodite and Love and Money.
He's even voiced characters in Family Guy and American Dad in recent years.
The Sopranos premiered in 1999 and received 21 Primetime Emmys, five Golden Globes and other awards during its run.
RELATED: Larry Storch, 'F Troop' actor, dies at 99
RELATED: 'The Godfather' actor James Caan has died aged 82
RELATED: 'ER' actress Mary Mara apparently dies from drowning
https://www.king5.com/article/news/nation-world/the-sopranos-actor-tony-sirico-died-at-79/507-54f8410f-41df-4fde-8850-2f92f5f465bb Tony Sirico,'The Sopranos' actor known as 'Paulie Walnuts,' died