Tories fear Boris and Partygate will loom over by-elections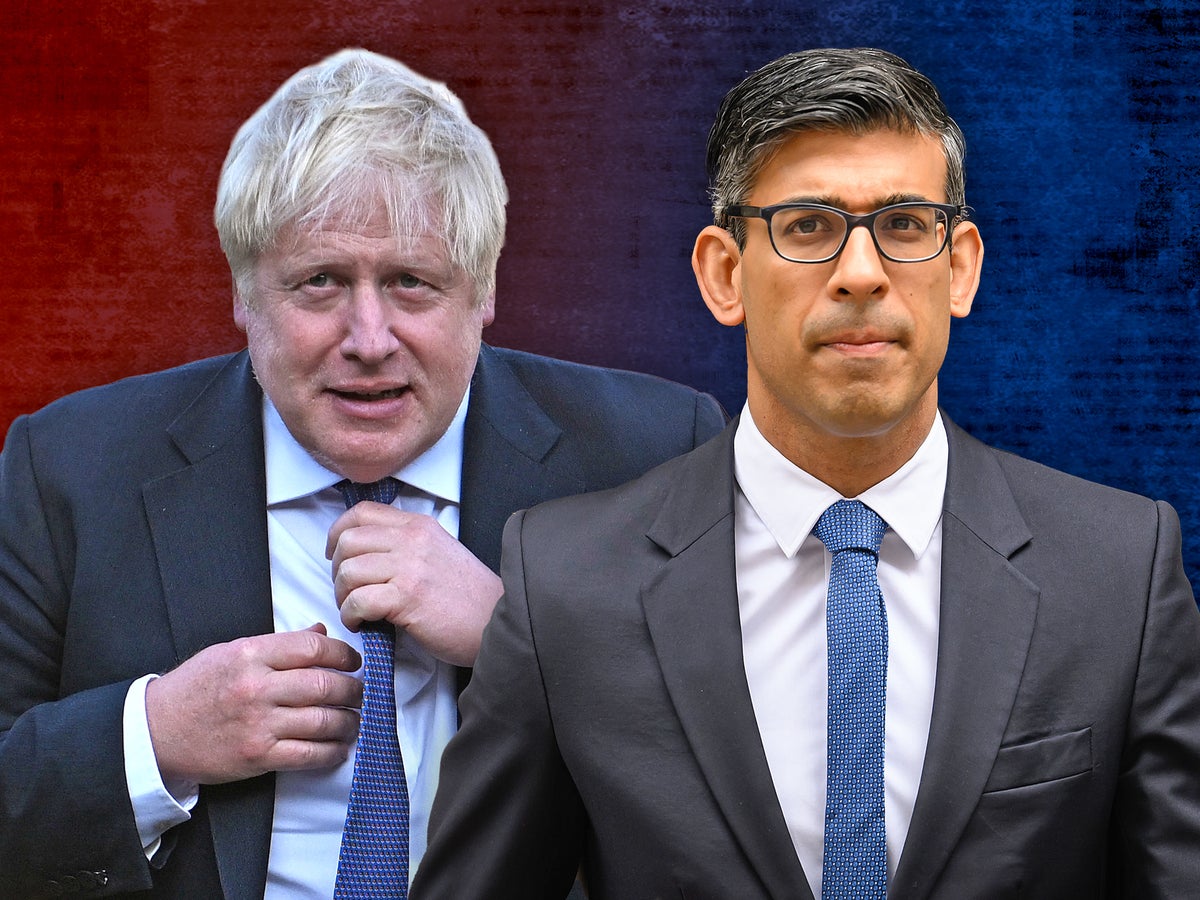 Senior Conservatives fear the toxic legacy of Boris Johnson's Partygate lies could overshadow forthcoming post-election campaigns, although Rishi Sunak wishes to put an end to rows over his predecessor.
No10 insisted Mr Sunak thinks the scandal surrounding Mr Johnson's misleading Parliament is over after Monday night voted overwhelmingly on a motion to punish the former Prime Minister by having his passport revoked.
Now, however, pressure is mounting on the Prime Minister to rescind Mr Johnson's resignation permits, while former mayoral candidate Shaun Bailey faces calls from senior Tories to reject the peerage granted by Mr Johnson amid outrage at the December 2020 party held by his staff .
The Metropolitan Police Commissioner has signaled that a full investigation into the Mingle and Jingle Christmas party at Tory HQ is inevitable. "I think we can all guess where it's going," said Sir Mark Rowley news agents Podcast on First Requests.
It comes as the Liberal Democrats launched an attempt to overturn Mr Johnson's tributes by writing to the committee that removes gongs, asking if the list could be revoked "in its entirety".
Tory politician Lord Hayward told The Independent that Mr Johnson's ongoing Partygate legacy could hang "beyond the by-elections" in Uxbridge and South Ruislip, Selby and Ainsty, Somerton and Frome and Mid-Bedfordshire.
The election expert said Mr Johnson and the controversy surrounding it was just an issue but could derail Mr Sunak's attempt to start fresh after the Johnson era.
"It doesn't help," said Lord Hayward. "There is no doubt that it will be featured on some [opposition] campaign brochures. But for many people who have moved on, interest rates and other issues will be more important."
Some senior Tories told it The Independent It's not yet clear how much additional damage the Johnson "circus" has done in recent weeks, while others said anger over Partygate was "priced in" and would not result in further vote losses.
A former Tory minister who campaigned at Johnson's old seat in Uxbridge said voters did not bring up video of the CCHQ Christmas party. "No one mentioned it," they said, noting that the outrage over Partygate was "already entrenched."
Liberal Democrat Cabinet Office spokeswoman Christine Jardine has written to the Confidence Committee – the body that revokes honors in cases of serious misconduct – asking for an inquiry into the "possible revocation of all honors from Boris Johnson that fall within the purview of your committee". .
She added: "Clearly the circumstances surrounding this list are … unprecedented and have brought the honors system into disrepute. I believe there is cause to consider whether the honors list for Boris Johnson's resignation can be fully revoked."
The Collections Committee, part of the Cabinet Office, reviews cases where the bearer of an award has brought the system into disrepute. However, the body deals with honors such as knighthoods rather than peerages, which can only be revoked by an act of parliament.
Mr Sunak was called upon to help strip Mr Bailey of the peerage awarded to him on Mr Johnson's roll of honor and the OBE awarded to Aide Ben Mallet, which can also be seen in the Christmas party video that was shared with The mirror.
Senior Tory MP Tobias Ellwood, chairman of the Defense Committee, said there were now "big questions" surrounding Mr Bailey's peerage. "Absolutely, he has to consider that," Mr Ellwood told BBC Radio 4 Today program when asked to return the honor.
No. 10 said Mr Sunak – who did not vote on Monday as MPs overwhelmingly backed the findings of the damning report on Mr Johnson's conduct – "respected" the House decision and considered the matter closed, but would not extended further.
Labor Deputy Leader Angela Rayner said it was "amazing" that the Tory leader "still has no opinion on his disgraced predecessor", adding: "It's a complete failure of leadership ."
Rupert McNeil, a former civil servant in charge of public service staff during the pandemic, told MPs on Tuesday that the lockdown parties at Downing Street were "extremely disappointing" and the leadership at No 10 was "changing the tone reported for bad behavior".
He told the Public Administration Committee: "This whole episode is extraordinarily disappointing… It is absolutely clear that in any organization the tone is set from the top, be it the political leadership or the top management."
Senior Labor MP Chris Bryant said there was a sense of desperation in Tory ranks after hopes they could focus on economic recovery under the Sunak government. "As a former Conservative cabinet minister said to me earlier, 'It's unsustainable.' "It's time for general elections," he tweeted on Tuesday.
However, Jacob Rees-Mogg claimed that Mr Johnson's ouster gave Labor a huge lead in the poll. The Boris supporter told GB News: "When Boris Johnson left the Prime Minister's office the Tories were a few points behind in the polls and now we're about 20 points behind in the polls."
Meanwhile, Shadow Chancellor Rachel Reeves warned Chancellor Jeremy Hunt not to "put the blame on yourself" as she pointed to rising mortgage costs in by-election seats.
Around 10,000 households in Mr Johnson's Uxbridge and South Ruislip seat will pay an average of £5,200 more a year, according to a Labor analysis. "Every family knows who is responsible for destroying the economy, it's the Conservative Party," Ms Reeves said.