Tory peer Lord Maude calls for more 'robust culture' in Whitehall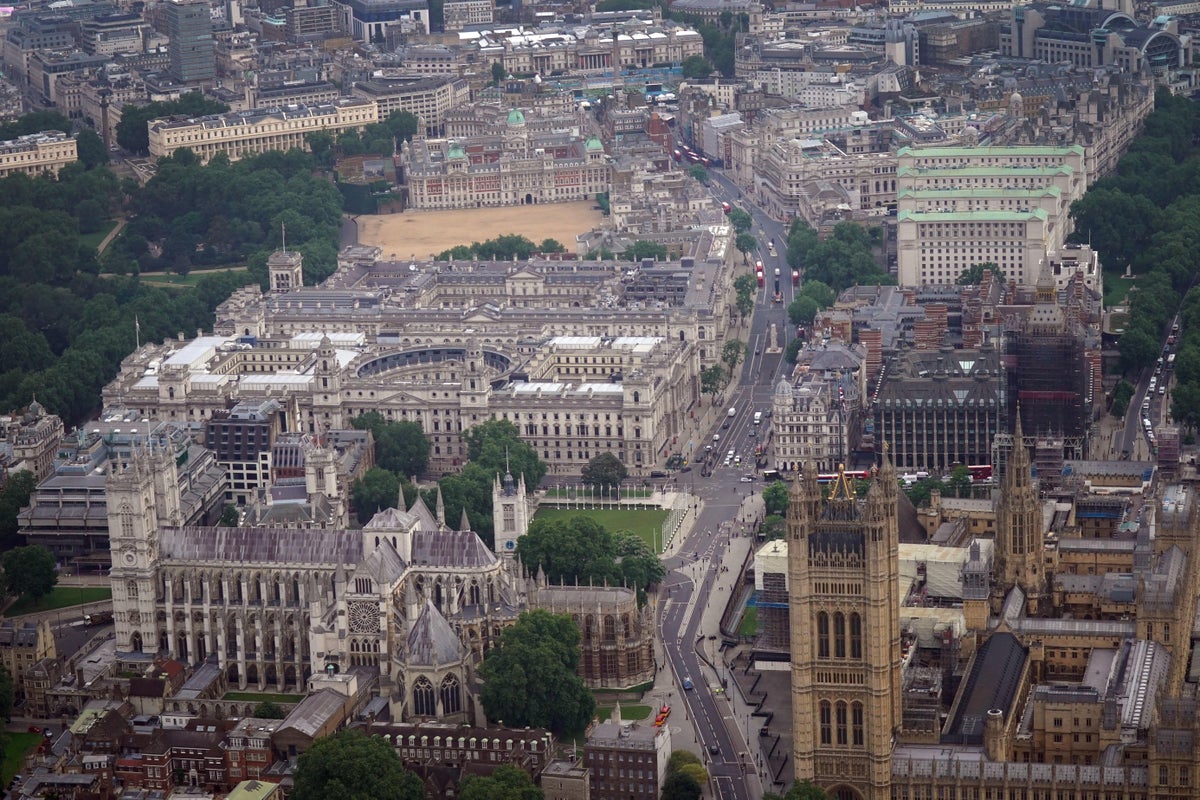 A Conservative colleague who is leading a Government review into the functioning of the public service has called for a "more robust culture" in Whitehall.
Lord Francis Maude said the system needed to be less "weak about 'politicisation'" following Dominic Raab's resignation and his claims that civil service "activists" had been working against him.
Mr Raab resigned as Deputy Prime Minister and Justice Minister on Friday after an inquiry into allegations of bullying found he had acted intimidating and aggressive towards officials in behavior that could have constituted bullying.
Lord Maude wrote in The Observer that there would be more cases like Mr Raab's where "frustrations boil over" without adjustments.
He suggested giving ministers more say in the appointment of civil servants.
"We need a much more robust culture with less groupthink, more violent disagreements and the confidence to both offer challenges and accept them," the former Cabinet Office minister said.
"This also includes accepting honest feedback. Today, apart from ministers, there is no external accountability for the quality of advice.
"Regular external audits by qualified outsiders with published results could have value."
Lord Maude pointed to other governments with similar civil service systems that have had better success in balancing impartiality and continuity, and the need for ministers for officials to be responsive.
"In France, permanent civil servants often have open political affiliations and that causes few problems. In Australia, civil servants in ministers' private offices are exempt from the obligation of political impartiality and may engage in partisan political activities," he said.
"We don't have to go that far, but the key, as always, is transparency and pragmatism.
"Without a much closer alignment between accountability and authority, we will see tensions build and relationships fracture," added Lord Maude.
"Our system can be made to work, but it needs to be changed – a difficult and lasting change. And it has to start soon."
It comes after Lord McDonald, who was permanent secretary of the Foreign Office for five years, said there was no civil service "agenda" and Mr Raab's "conduct" had been the problem.
After announcing his decision to quit, the former deputy prime minister lashed out at what he called "activist officials" who, when dealing with ministers, "could block reform or change through a more passive-aggressive approach."
But Lord McDonald, who provided evidence to Adam Tolley KC's bullying inquiry to provide background context for complaints against Mr Raab, said he had seen "no evidence" of what he was claiming.
The peer told BBC Radio 4's Today programme: "I strongly disagree with Mr Raab. I think all the officers I saw working for Dominic Raab worked very hard for him, as is required of them.
"There is no public service activism, there is no passive public service aggression, there is no separate public service agenda.
"I have seen no evidence of a small group of activists attempting to undermine a minister. The problem is the behavior of a minister."
Mr Tolley led a five-month investigation into eight formal complaints about Mr Raab's conduct as Brexit Secretary and Foreign Secretary and in his previous tenure as head of the Justice Department.
The lawyer concluded that Mr Raab engaged in an "abuse or abuse of power" that "undermines or humiliates" while he was foreign secretary.
Mr Raab's conduct in the department had a "significant adverse effect" on a colleague, and it was also found that he had intimidated staff by criticizing the "utterly useless" and "miserable" work as Justice Secretary.
Although he stopped characterizing the behavior as bullying, Mr. Tolley's findings were consistent with what he believed would constitute an offense under the Ministerial Code.