Tory row over call to quit human rights treaty as small boats numbers top 100,000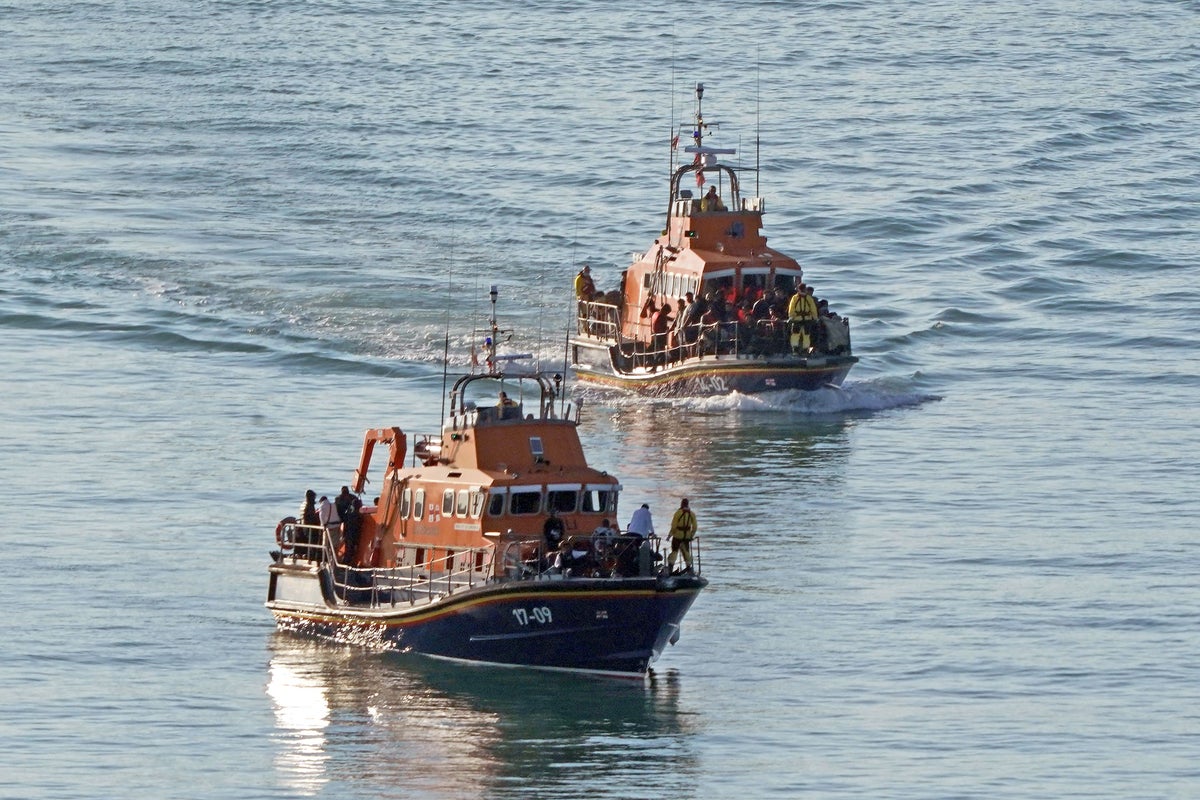 Rishi Sunak is facing another devastating split in his party over demands that Britain pull out of a key human rights deal as the number of people crossing the Channel on small boats is expected to exceed 100,000.
Senior figures in the party – including cabinet ministers – want Conservatives to push to withdraw from the European Convention on Human Rights (ECHR) at the next election – if flights to Rwanda remain suspended.
Frustration is growing that the government's flagship plan to stop thousands of people from crossing into the UK on dangerous small boats has been stalled by legal challenges.
Immigration Secretary Robert Jenrick hinted at leaving the ECtHR on Tuesday, saying ministers would "do whatever is necessary to ultimately defend our borders and bring order to our asylum system".
But former Tory contender David Davis has criticized the plan, suggesting that those who advocated it as a solution did not understand the problem.
He tweeted over a news article with a prominent photo of Home Secretary Suella Braverman: "Calls to leave the ECtHR come from those who clearly do not understand the basis of the issue."
On Wednesday, Lord Heseltine told The Independent that withdrawing from the Convention "would send an appalling signal to the world about Britain's view of international law". The former Deputy Prime Minister said it was part of the "Brexit disaster" and argued that the party's right-wing "know that Brexit has failed and are constantly looking for ways to reinforce prejudice".
Labor colleague Lord Dubs, himself a fugitive, said leaving the ECtHR would be a "complete disaster".
Sir Bob Neill, leader of the House of Commons Judiciary Committee, said: "It's not government policy, it never was."
"Ministers should go about their daily business and not speculate about politics."
Rishi Sunak has previously resisted calls to withdraw from the ECtHR.
Lee Anderson, the party's controversial deputy leader who has been at the center of outrage over his comments that asylum seekers who don't want to live on a barge should "damn it" return to France, indicated he accepts the government's position.
However, he said he personally supports the withdrawal and "drastic action" may be needed.
He told GB News: "All you have to do is google my name and put in the ECHR and you'll see where I stand on this matter and I've also spoken about it in the Chamber." I've always been a supporter of the exit, but know You, we are a team. And when things don't work, when things don't go according to plan, we need to take drastic action and I would fully support the government in doing that."
He also said he was "very angry" at the 100,000 figure and reiterated his claim that they were "not genuine asylum seekers".