Tottenham is a big club – Ryan Mason sure Spurs job still attractive proposition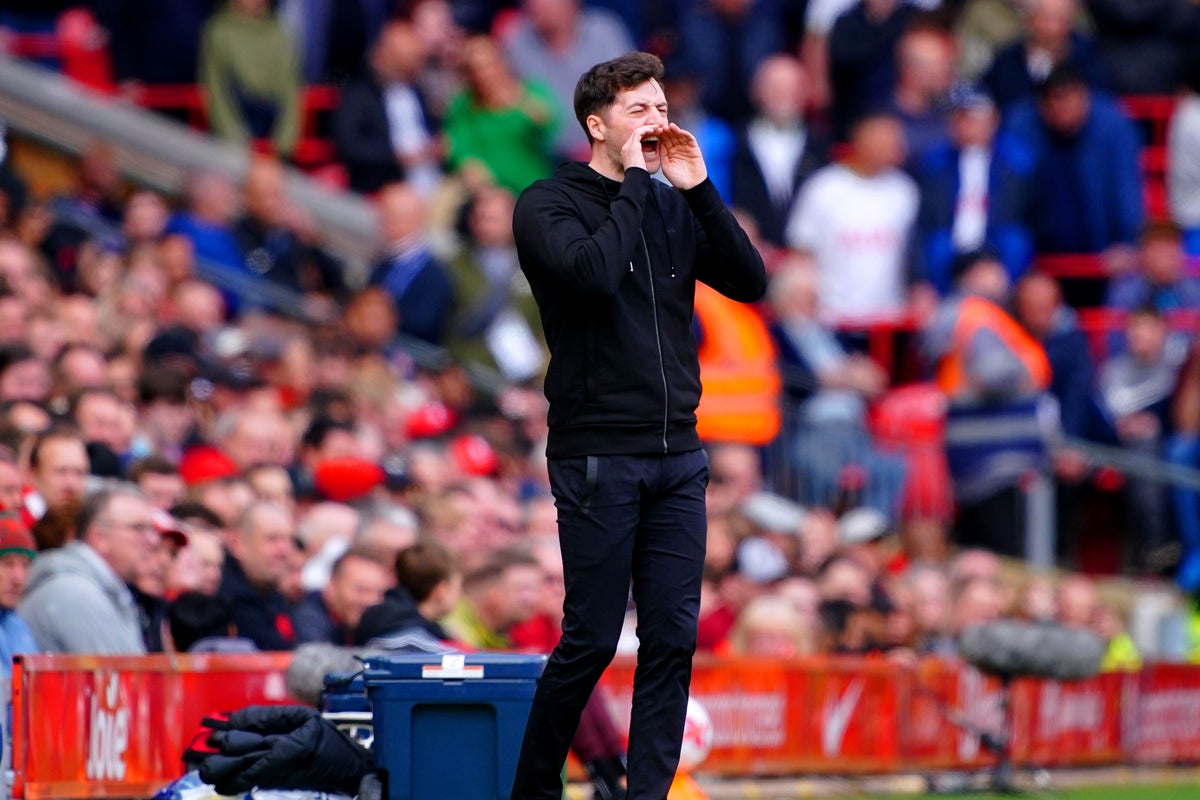 Ryan Mason insists Tottenham are still a "great club" and an attractive offer for managers despite the ongoing search for a new head coach.
Another contender for Antonio Conte's permanent replacement was eliminated at Spurs this week after Feyenoord manager Arne Slot pledged his long-term future with the Eredivisie club before signing a new contract on Friday.
Tottenham were interested in Slot but the PA news agency understands no direct talks have taken place with the 44-year-old.
Mason has no illusions that the top job at Spurs is still desirable.
"It's Tottenham Hotspur, it's a big club. Not just for managers or coaches, but also for staff, for players," said the Spurs acting head coach ahead of Sunday's trip to Leeds.
"Everyone here should feel the privilege and honor of representing the badge. If not, they shouldn't be here. As simple as that.
"You might mention these people (like Slot), I don't know who, because I haven't looked at the press, but when their name is out there, they don't exactly stray from it. You know it's a big club.
"They know when Tottenham and their name are associated it's a huge advantage for them.
"It's a big club, we know that. Every manager and coach knows it's a big club, the players know it, the fans know it.
"You can really feel it when you're here, when you're in our stadium. This will remain a big club and will appeal to anyone who calls the shots next season.
"I'm sure players want to come here too.
Tottenham were firmly in the race for Champions League qualification when Conte resigned on March 26 but travel to relegated Leeds on Sunday and have little chance of securing a Europa Conference League spot .
Mason stressed that while European football is vital for next season, the most important task for the club is to come up with a plan.
"Obviously it has an impact and it's not what the football club wants to achieve. "We definitely want to compete in Europe," said the 31-year-old.
"Any European competition is important for a club of this size, but at the same time the most important thing, whether we are in Europe or outside Europe, is that there is a plan and that everyone is committed to the future."
In recent weeks, Mason has repeatedly pointed to the need for the club's involvement without elaborating.
Even before Conte left two months ago, the Italian's future was uncertain as his contract would expire this summer anyway.
Mason again declined to address whether there has been a lack of commitment from coaches, players or staff this season, but admitted the squad has been affected by the unrest off the field.
He added: "The results before he (Conte) left were not amazing. I don't think the results have dropped significantly.
"Of course we were in a different position, but I think you could feel it, you could feel it. There was uncertainty in the weeks leading up to it, and it's never great to have that uncertainty.
"We have probably been in this situation for eight weeks now, where there has been a lot of uncertainty.
"So one of my main concerns for me and my team was to create a sense of togetherness towards the end of the season and to make us feel part of something."