Tropical Storm Harold live updates: Cyclone makes landfall in Texas with flash flooding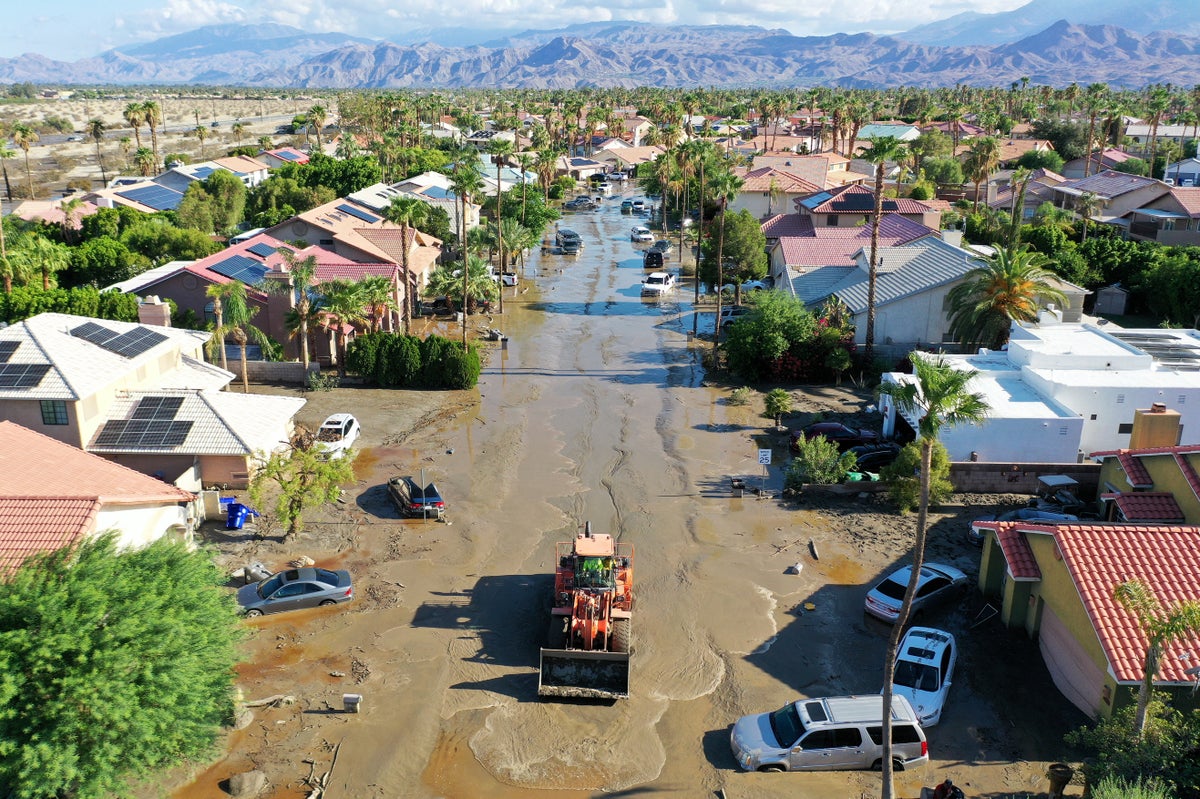 In the wake of Storm Hilary, teams work to clear mud and debris from California's streets
Just hours after Tropical Storm Harold hit Texas, the National Weather Service warned of another cyclone gaining momentum just behind it.
Tropical Storm Franklin poses a threat to parts of the Caribbean for the next 36 to 48 hours.
On Tuesday afternoon, the Dominican Republic upgraded the tropical storm warning to a tropical storm warning for the entire north and east coast from the Haitian border east and south to Isla Saona.
A series of tropical storms, conditions exacerbated by the climate crisis, have hit both the Atlantic and Pacific regions of the US in a matter of days.
Less than 24 hours after Tropical Storm Hilary devastated California and Nevada, another cyclone — Harold — made landfall in southern Texas. According to the National Weather Service, the cyclone made landfall on Padre Island around 10 a.m. local time on Tuesday with maximum sustained wind speeds of 80 km/h. Texas is now facing flash flooding, high winds and possible tornadoes and multiple alerts and alerts have been issued.
Hilary, which caused one death in Mexico, was the first tropical storm to hit California in nearly a century, inundating cities like Los Angeles and San Diego before moving north into Nevada.