Trouble for Sunak as Tory MPs in blue wall left 'vulnerable' by PM's net zero U-turns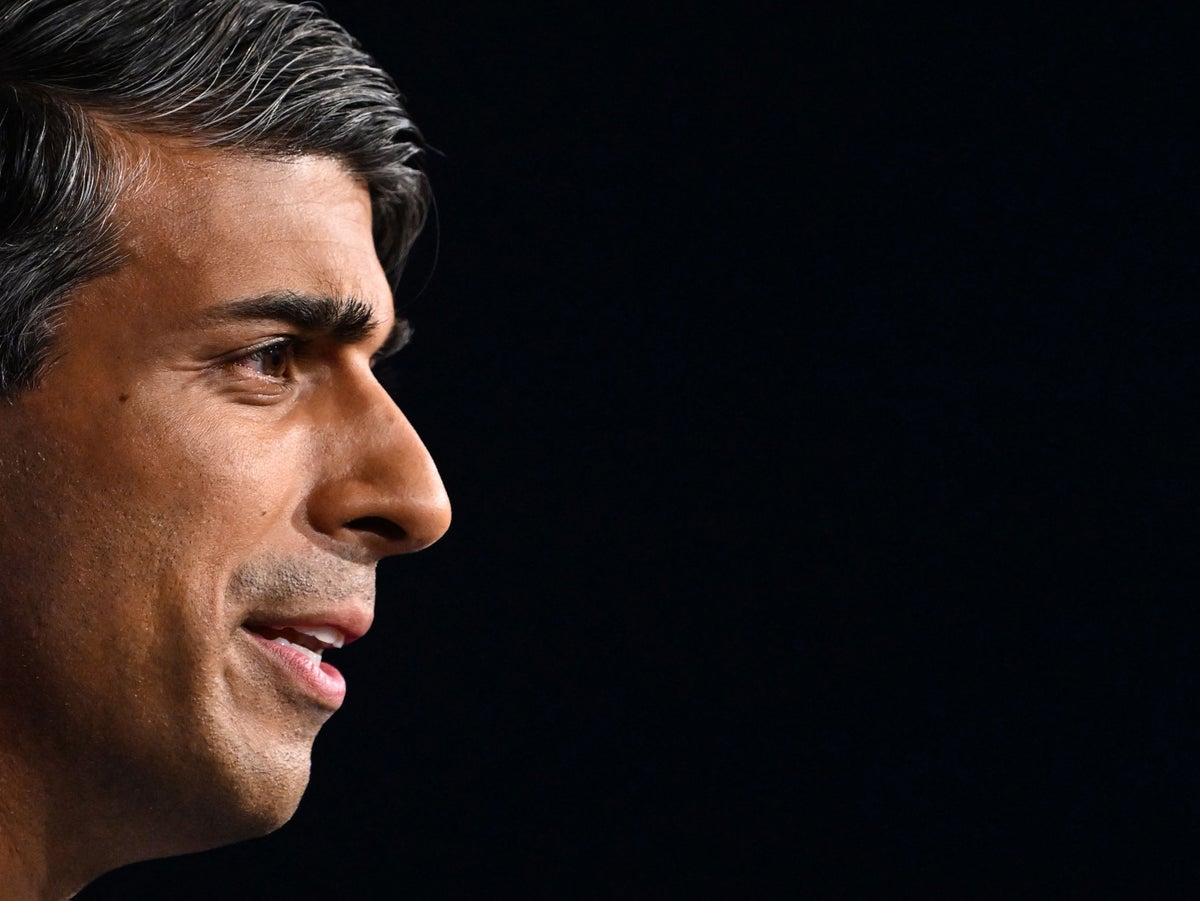 Polls suggest Rishi Sunak's decision to backtrack on key climate policies could leave Conservative MPs in blue wall seats vulnerable.
Research by pollster Survation found that support for climate action is particularly strong in Conservative-controlled constituencies in southeast England, where the Conservatives face a range of challenges from the Liberal Democrats and Labor.
The Tories are expected to hold just 29 of 52 seats in the South East, according to an analysis by the firm of over 20,000 voters.
This comes at a time when Mr Sunak has jettisoned a long list of net zero pledges, including delaying a ban on the sale of new petrol and diesel cars until 2035 and introducing watered-down targets for phasing out gas boilers.
He was also widely ridiculed for cutting policies that didn't exist – such as theoretical new taxes on meat or "mandatory" car sharing – topics that often provide fodder for disinformation online.
In a blow to Mr Sunak, Survation found that the most marginal constituencies in Tory heartland seats overwhelmingly support almost all of the specific climate policies asked in the poll.
Additionally, nearly three-quarters of these voters (72 percent) said these policies would influence their vote.
Georgia Whitaker, a climate campaigner at Greenpeace who commissioned the poll, said: "Voters in the most hotly contested seats say climate change is important to them and that they want bold policy action to tackle climate change."
"But in his desperate bid to play politics on climate, Sunak risks losing his party's support in Tory strongholds and key fringe groups.
"This endless back-and-forth on such important issues will not only leave people with higher bills and a damaged economy, but it could also have a negative impact on Sunak's party at the next election if the government does not change course."
Around 85 percent of Blue Wall voters want the government to provide more financial support for home insulation, while almost four in five (73 percent) want more government funding for heat pumps.
And 88 percent want more investment in renewable energy, while 79 percent want rail journeys to be subsidized to ensure they are always cheaper than driving.
Greenpeace has launched a campaign to encourage people to become "climate voters" in the next general election, expected next year.
They want voters to choose candidates who are committed to reducing the UK's emissions in line with scientific advice and improving nature.
Activists said they wanted to attract at least a million climate voters and would be knocking on doors across the country, but especially in fringe and blue wall areas.
The campaign has been supported by high-profile figures including Stephen Fry, Olivia Colman, Mel B, Will Poulter and Joe Lycett, who, along with 100,000 other people, have also signed an open letter calling on politicians to take stronger action on climate change.
Actor Peter Capaldi, who is also supporting the campaign, said: "It can be overwhelming when you look at all the crises we face, such as the cost of living, extreme weather and the pollution clogging our rivers and seas.
"But none of this is inevitable and while we are clearly already suffering the effects of extreme weather, there is still time to change direction.
"I stand with people across the country demanding climate action for our NHS, our economy and our planet. A safer and healthier future for all is within reach if politicians are bold and courageous enough to make it a reality.
"It is up to us to demand our political leaders listen and deliver what the country and our children deserve."