Trump aide claims he wrote 'to-do lists' on classified documents: Live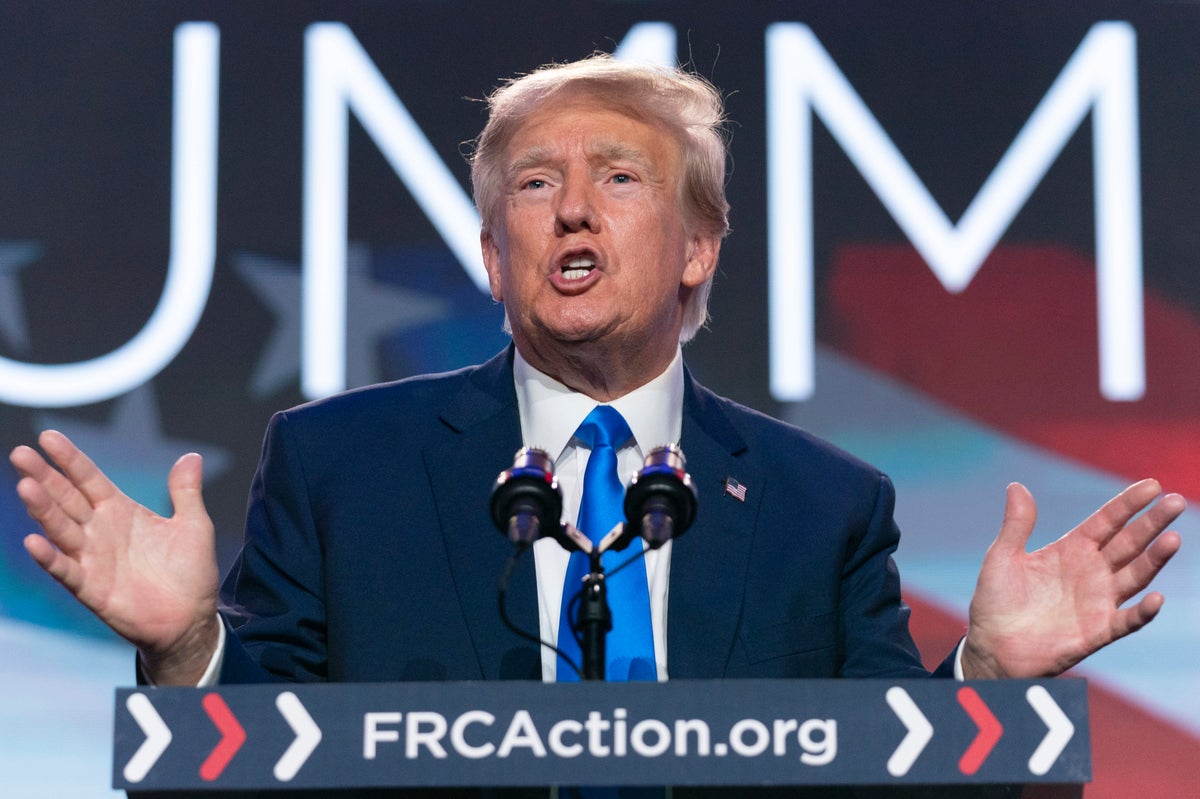 Donald Trump talks about election fraud in a Meet the Press interview
Donald Trump He often wrote to-do lists for his staff on the back of secret government documents, according to an explosive claim from a former aide.
Former White House and Mar-a-Lago aide Molly Michael told federal investigators that the former president gave her lists of tasks to do on documents that she later determined were marked as classified material , according to ABC News.
A Trump spokesman told the broadcaster that the claims were "illegal leaks" that lacked "proper context and relevant information" and stressed that he had "done nothing wrong."
The former president was indicted in June on charges of misusing government documents after leaving office.
Despite mounting evidence against him in various cases, Mr. Trump insists he is not worried, although he recently told NBC News that he may have to pardon himself if re-elected.
"I think it's very unlikely," Trump said. "What, what did I do wrong? I did nothing wrong. You mean because I contest an election they want to put me in jail?"
Meanwhile, on Truth Social Monday night, the former president congratulated himself and praised Texas Attorney General Ken Paxton's acquittal in his impeachment trial.