Trump and DeSantis must pledge to support eventual White House nominee as first debate announced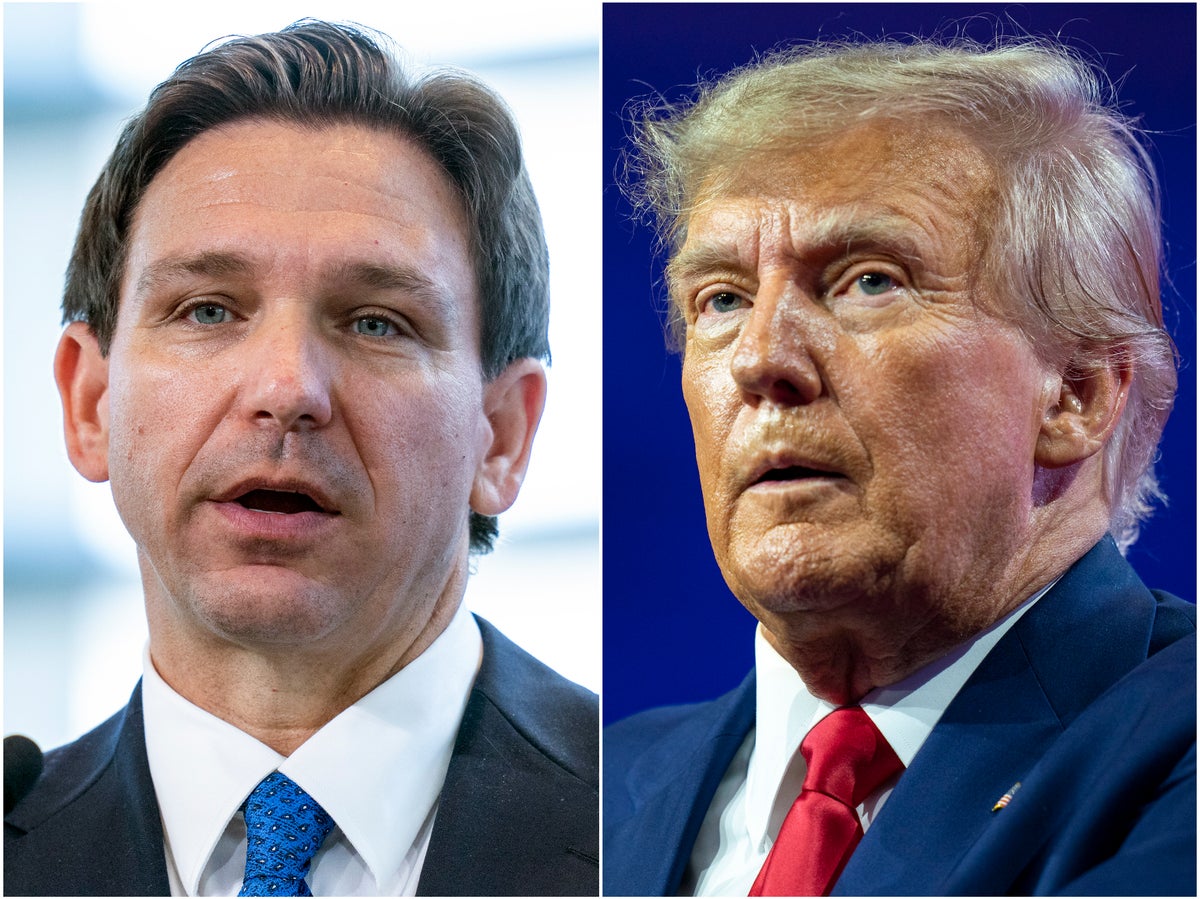 Donald Trump and his leading rival Ron DeSantis must pledge to support the eventual Republican presidential nomination if they are to participate in the party's first primary debate.
The Republican National Committee will insist on the condition that each candidate be on stage at the event, which it announced will be held August 23 in Milwaukee, Wisconsin.
"The RNC is committed to maintaining a fair, neutral and transparent primary process, and the eligibility criteria established will place our party and any candidate in the best position to retake the White House in November 2024," RNC Chair Ronna McDaniel said on Friday .
All candidates must meet all RNC criteria listed in four groups: candidate status; Survey; fundraising; and the acceptance of the candidates.
The candidates are placed on the stage according to their poll numbers, with the candidate with the highest vote in the middle.
In addition to a commitment to support the prospective candidate, candidates must have 40,000 unique donors, including 200 per state in at least 20 states, and score at least one percent in three recognized polls.
If enough candidates qualify, a second debate will take place on August 24th.
candidate status
Be eligible (born US citizen, resident 14+ years, 35 years or older).
declared his candidacy.
Have an active FEC Form 2 (Candidate Declaration) filed with the FEC identifying themselves as a candidate for the Republican nomination.
Submit an active FEC Form 1 (Organization Statement) to the FEC designating the candidate's Main Campaign Committee.
Opinion poll
Identify at least 1 percent in three national polls OR 1 percent in two national polls and 1 percent in an early state poll in two separate RNC-recognized carve-out states (Iowa, New Hampshire, Nevada, South Carolina). . For a survey to be recognized, it must:
Poll at least 800 registered likely Republican voters through a mix of live calls, built-in voice response, online panels and/or text messaging.
Responses from a single cohort should not be weighted beyond the margin of error of the survey.
Before each question, ask about the President's preference, as this can introduce potential bias.
The poll may not be conducted by a polling agency affiliated with a candidate or a candidate committee.
Complete this poll requirement no later than 48 hours before the first scheduled debate and must be completed on or after July 1, 2023.
fundraiser
At least 40,000 individual donors to the candidate's General Presidential Campaign Committee (or Select Committee), with a minimum of 200 individual donors per state or territory in more than 20 states and/or territories.
Submit this evidence to the RNC no later than 48 hours before the first scheduled debate.
Candidate promise
You signed a pledge pledging not to participate in any non-RNC sanctioned debate for the remainder of the election cycle.
You have signed a pledge in which you agree to support the eventual party candidate.
They have signed an RNC data sharing agreement.
Submit signed pledges and agreements to the RNC no later than 48 hours prior to the first scheduled debate.