Two hooded women wanted for kidnapping newborn twins from hospital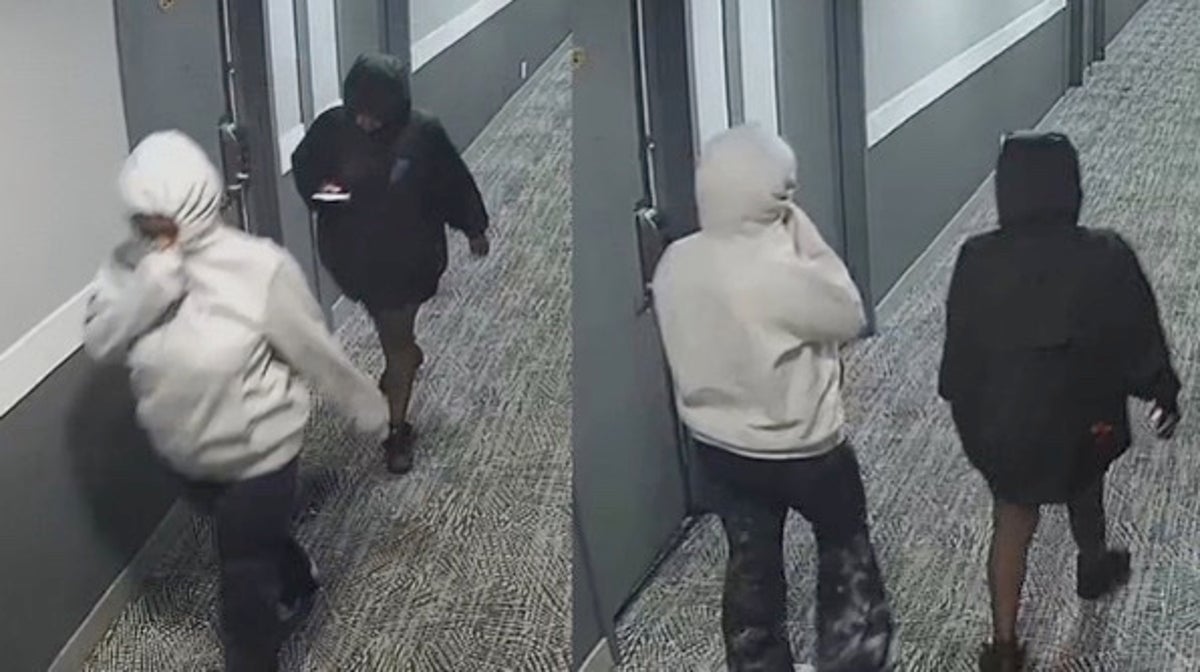 Two women are wanted on suspicion of kidnapping newborn twin brothers from a Michigan hospital.
Livonia Police issued an Amber Alert for the two missing children who were abducted from a Livonia hospital on Monday morning.
African-American twins Montana Alexander Bridges and Matthew Jace Bridges are only 14 days old and are thought to only wear diapers.
Horrifying surveillance footage showed the two kidnapping suspects – unidentified African American women – with their faces hidden under hoods.
One woman wore a gray hoodie, dark pants, and white or cream croc-style shoes.
The second woman was wearing a dark hoodie, shorts and shoes.
Her identity is currently unknown.
The suspects are believed to have been traveling in a black Jeep Cherokee with chrome trim on the passenger windows.
They were last seen near the Quality Inn on Plymouth Road between Merriman and Middlebelt in Livonia, police said.
Anyone with information is asked to contact the Livonia Police Department at extension 2 7344662470 or dial 911