Two new Partygate investigations opened by Met Police – as Boris Johnson let off the hook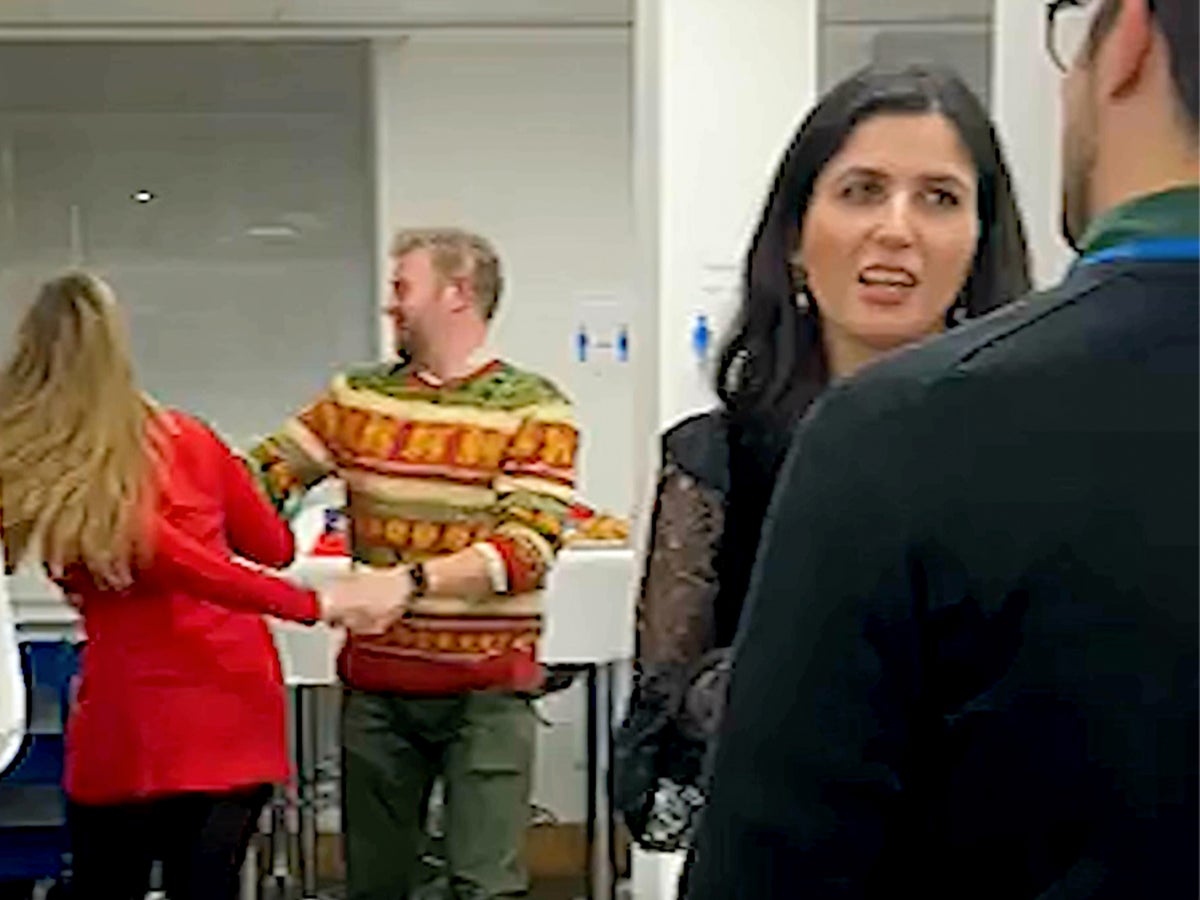 Police have dramatically launched two new inquiries into gatherings in Parliament and Conservatives' headquarters during the Covid restrictions, but said they would take no further action against Boris Johnson.
Scotland Yard said it was re-investigating a Jingle and Mingle Christmas party held by Shaun Bailey's London mayoral campaign team at CCHQ on December 14, 2020 after reviewing new video evidence.
While the police investigation continues, Rishi Sunak has faced fresh calls to block Mr Bailey's peerage, which Mr Johnson presented to the failed candidate in his resignation bid.
The Metropolitan Police also said they were also launching an inquiry into "potential breaches" at a meeting in Parliament on December 8, 2020, the date of an alleged drinks event attended by Tory grandee Sir Bernard Jenkin for his wife's birthday will initiate the Covid rules.
The move means questionnaires will be sent to attendees at both events asking if they had a "reasonable excuse" for gatherings under the Covid laws in force at the time.
But police said a number of other events at Downing Street and the Prime Minister's Checkers country residence believed to have involved Mr Johnson in 2020 and 2021 would not be investigated further.
The cabinet office came under fire from Johnson's allies after it was revealed it had turned over a dossier containing diary evidence from the former prime minister to police. The former Prime Minister's office previously said his lawyers had written to police "to explain in detail why the Cabinet Office is dead wrong in its claims".
The Met decision will add to already heightened tensions within Mr Sunak's party. Just last week, Zac Goldsmith, a key Johnson ally, resigned from government in an attack on the prime minister. A government source said The Independent that the matter was a "police operation".
The Met said its own officials and Thames Valley colleagues had analyzed the official Cabinet Office diary entries. Scotland Yard said each assessed events in their area and both concluded "that they do not meet the retrospective criteria for opening an inquiry".
Scotland Yard has announced it is opening a new inquiry into a "birthday drink" event for Sir Bernard's wife Anne Jenkin on 8 December 2020 – a gathering at the Westminster office of Deputy Speaker Dame Eleanor Laing.
The chair of the Privileges Committee investigating Mr Johnson over Partygate was reportedly attending the drinks rally to mark the 65th birthday of Baroness Jenkin, a Conservative MP, at a time when London was under strict Tier 2 measures prohibiting indoor mixing restricted.
Mr Johnson had subsequently called for Mr Jenkin's resignation from the Privileges Committee Guido Fawkes The website first revealed the drinks reception. The former prime minister said it was "outrageous" and accused the committee leader of "considerable hypocrisy".
Dame Eleanor initially confirmed the event took place – but claimed she used a two-metre ruler to ensure social distancing so "no one working here was endangered".
Sir Bernard told Guido Fawkes that he "did not attend any drink parties during lockdown". When asked whether Mr Jenkin denied drinking at the event, he said: "I don't recall." In his reply on Tuesday evening, Sir Bernard said: "It is not appropriate to comment on an ongoing investigation."
Baroness Jenkin, Sir Bernard and Dame Eleanor are yet to respond to further questions about the event.
A WhatsApp message reportedly sent by Baroness Jenkin described the event as a "joint birthday drink" that would be held "socially distancing" to celebrate her own birthday and Tory MP Virginia Crosbie's 54th birthday .
Ms Crosbie has apologized for attending the gathering "briefly" but said she was not drinking. "I apologize unreservedly for a temporary miscalculation in attending the event."
After an investigation based only on photos and questionnaires, investigators decided on December 14 not to fine the CCHQ party. But video later emerged showing staff drinking, dancing and joking about the Covid restrictions.
An invitation obtained by the BBC said: "JINGLE AND MINGLE: Save the date – Monday 14 December 6pm for Shaun Bailey's Christmas party to London."
The failed candidate – to whom Mr Johnson bestowed the title of peerage in his controversial resignation honors list – has previously apologized for the incident.
The Liberal Democrats have urged Mr Sunak to prevent Mr Bailey from taking his seat in the House of Lords while the Christmas celebrations are investigated – and strip the Tory of his peerage if he is fined.
"Rishi Sunak needs to confirm that he is calling for the discrediting of anyone found to have broken the law," said Daisy Cooper, vice leader of the Liberal Democrats.
CCHQ said "formal disciplinary action" had been taken against four staff seconded to Mr Bailey's London mayoral campaign for the "illegal" event. Tory adviser Ben Mallet, who was awarded an OBE on the list, also appears in the footage.
Police said they may review assessments if significant evidence comes to light, adding: "The approach taken to assessing these events has been consistent, enforcing the law carefully, thoroughly, proportionately, impartially and without fear or favor." "
In order for a full investigation to be launched, police need "evidence of a serious and flagrant violation" of Covid laws and an investigation involving people "who knew or should have known that what they did was a criminal offense".
The Met's previous Partygate inquiry fined 83 people, including the former PM and Mr Sunak, for a total of 126 fines.