News
U.S. House Committee visits Seattle to examine economic disparity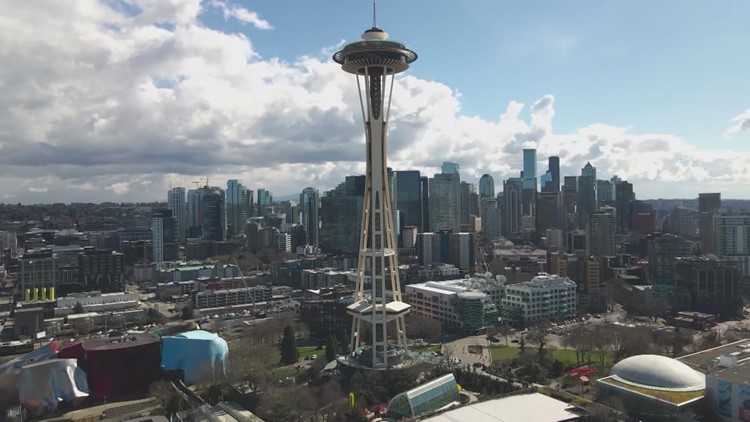 SEATTLE – What does it take to reduce economic inequality? A congressional committee wants to know and is visiting Seattle this week to find answers.
The bipartisan US Select Committee on Economic Disparity and Fairness in Growth has stopped in Ohio, Wisconsin and California to meet with community leaders, academic experts and workers who can shed light on what works and what doesn't.
Rep. Pramila Jayapal (D-WA), a member of the committee, along with other U.S. House Representatives and Committee Chair Jim Himes (D-CT), who chairs the committee, spoke to local workers during a discussion on round table at the Port of Seattle on Monday to kick off their visit.
"I think you saw that we have an incredible variety of laws that have really improved the lives of working people," Jayapal said.
It's not hard to spot signs of economic inequality in Seattle, a city where housing prices have skyrocketed in recent years.
There's something Seattle got right, according to speakers on Monday's panel, which invited local union workers to join the conversation.
Jayapal says Seattle has taken unique steps to protect workers over the past decade, including ensuring paid sick leave, enacting shift-scheduling rules and raising the minimum wage, and protecting gig workers.
They are issues panellist Trent Wu champions.
"We have some clean aces up our sleeves," Wu said.
Wu is a member of the UFCW 3000 and works at the Metropolitan Market in West Seattle. Two years ago he worked at Whole Foods. He's part of the group dubbed "frontline workers" during the pandemic and has seen it all. Wu said Seattle's labor laws have helped workers.
"We have a strong economy, we have these non-work related welfare programs, and then we have these strong labor laws. And that's what drives people to move here and bring their skills here," Wu said.
At the panel, Wu and others had a rare opportunity to be in the same room with the policymakers who can help make a difference. Especially at a time when Seattle has seen unprecedented growth.
"I'm just trying to make sure our city is stable, and part of that is making sure people who work here can afford to live here," Wu said.
Committee members will continue their discussions at their main hearing on Tuesday, which includes a tour of the Port of Seattle and meetings with shipbuilders and union workers.
https://www.king5.com/article/money/economy/us-house-committee-visits-seattle-examine-economic-disparity/281-ea2a4bdf-fd25-44be-8d60-298ab2151a0f U.S. House Committee visits Seattle to examine economic disparity