UAW strike update: Union sets deadline for strike to grow
Ford, General Motors and Stellantis did not directly criticize the escalation threat, saying only that they wanted to resolve the strike.
DETROIT — The United Auto Workers union is ramping up the pressure on Detroit's Big Three by threatening to expand its strike unless it sees major progress in contract negotiations by Friday.
In a video statement late Monday, UAW President Shawn Fain said workers at more plants would join those now in the fifth day of a strike at three plants.
"We are not going to wait forever while they drag this out… and we are not going to riot," Fain said in announcing a Friday noon deadline to escalate the strike unless there is "progress seriously" in negotiations.
Ford, General Motors and Stellantis said they wanted to resolve the strike and did not directly criticize the escalating threat.
Mark Stewart, North American chief executive of Stellantis, Fiat Chrysler's successor, said the company is still looking for common ground with the UAW.
"I hope that we can do it on Friday," Stewart said on CNBC.
GM said in a printed statement, "We are continuing to negotiate in good faith with the union to reach an agreement as quickly as possible for the benefit of our team members, customers, suppliers and communities across America"
A Ford spokesman said Tuesday that negotiations were continuing but did not provide further details.
So far the strike is limited to about 13,000 workers at the Ford assembly plant in Wayne, Michigan, the GM plant in Wentzville, Missouri, and the Stellantis plant in Toledo, Ohio.
However, automakers have warned that layoffs could occur at other locations as the strike affects the industry's supply chain.
GM warned Monday that the strike in Wentzville, near St. Louis, could force the company to close an assembly plant in Kansas City as early as this week. On Tuesday, the company said it expected to continue production in Kansas City for at least another day.
The strike could soon start affecting suppliers to the Big Three.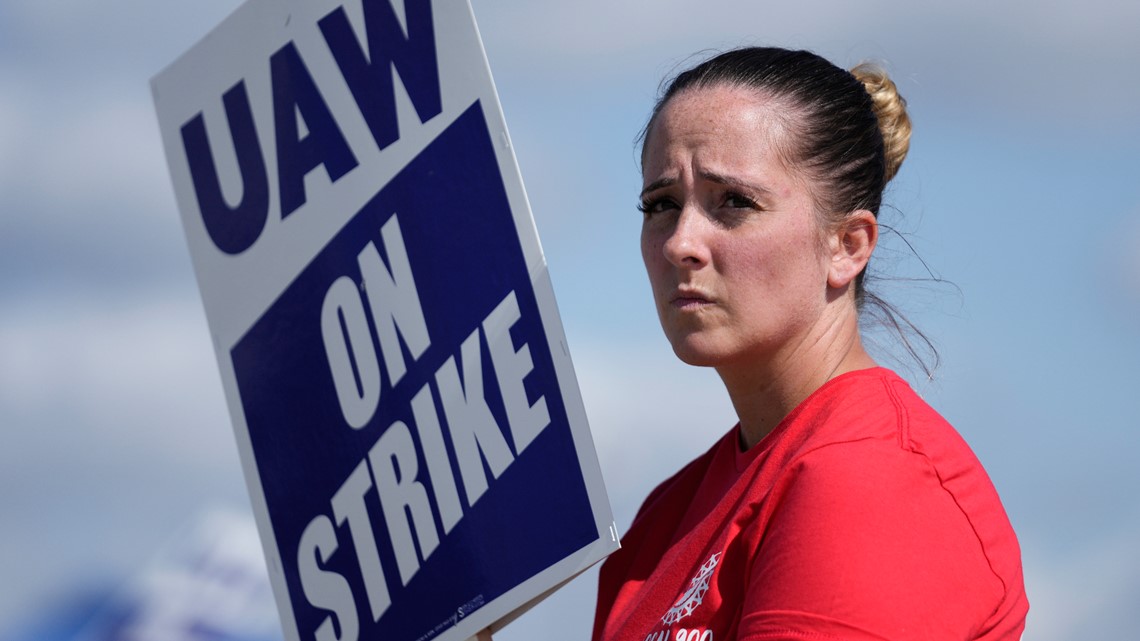 United States Steel Corp. said it is temporarily shutting down one of its blast furnaces in Granite City, Illinois, a sign that the company expects the strike to reduce demand for steel. There are about 1,450 workers at the site – most of them represented by another union, the United Steelworkers. However, the company said "We do not believe many plants will be affected" and production will be shifted to other plants in the United States.
A parts supplier, CIE Newcor, told Michigan officials that it expected a one-month shutdown of four plants in the state that would begin Oct. 2 and leave nearly 300 workers unemployed. have to quit work.
President Joe Biden said he would appoint two top administrative officials including acting Labor Secretary Julie Su, who traveled to Detroit this week to meet with both sides. Biden has publicly supported the UAW, saying workers deserve a share of automakers' recent record profits.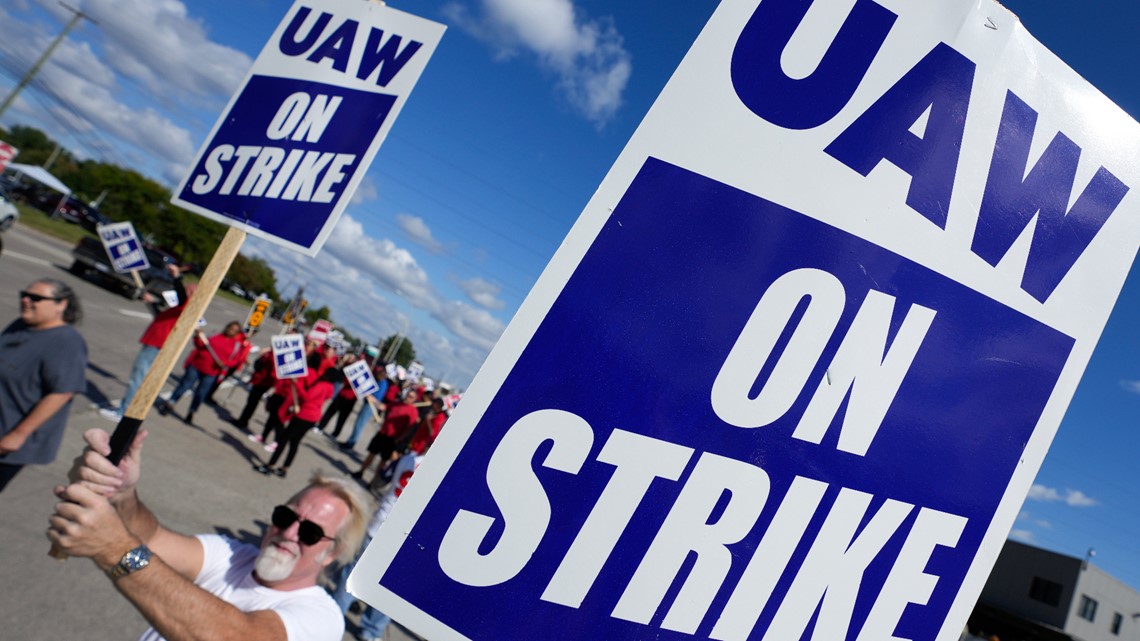 The UAW pointed to those profits the companies booked as prices surged due to strong consumer demand and limited vehicle supplies due to chip shortages and other issues. The union is seeking wage increases of more than 30% over four years and other additional measures.
The companies say they can't afford to meet the UAW's demands because they have to invest those profits to help them transition to electric vehicles.
Unifor, the union representing Canadian auto workers, has extended negotiations with Ford Motor Co. to 24 hours early Tuesday morning after receiving a "substantive offer" of a new employment contract as soon as the current agreement expires.