Sports
UConn women's basketball lands point guard Inês Bettencourt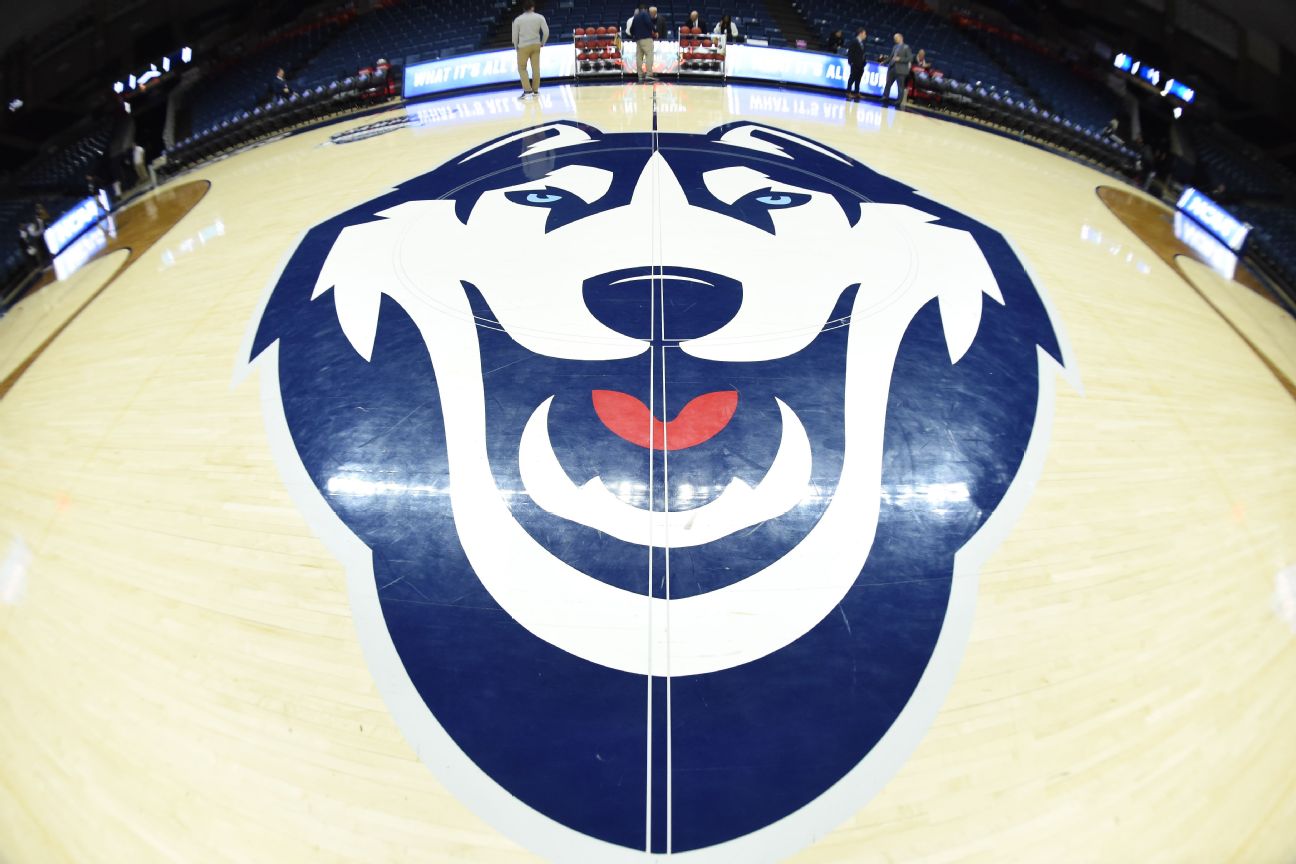 STORRS, Conn. — The UConn Huskies added another point guard to their roster on Friday after losing star Paige Bueckers for the upcoming season to a knee injury earlier this month.
Inês Bettencourt, a 5-foot-9 guard from the Azores in Portugal, will join the team as a freshman, the school announced.
"Inês is a real point guard. She loves to distribute the ball and can take shots," said coach Geno Auriemma. "She's used to playing European style with ball moves, ball screens, a lot of 2-man play, 3-man play. I think she's a tough kid and a great competitor. I'm thrilled we were able to find her."
Bettencourt joins 6-3 forward Isuneh Brady and 6-2 forward Ayanna Patterson in the Huskies' freshman class.
She will add depth to the Huskies behind junior Nika Mühl, who is expected to start at the spot while Bückers repairs the cruciate ligament rupture in her left knee.
UConn announced Aug. 3 that Buckers sustained the injury at a pickup basketball game, and an MRI confirmed the ACL tear. It was the same knee she injured last year which caused her to miss a lot of time.
Bettencourt played for Clube União Sportiva in the Azores and recently led Portugal to the FIBA ​​European Under-18 Women's Championship Division B league game, in which she averaged 14.4 points.
She will be the Huskies' fifth international player alongside Mühl, Aaliyah Edwards (Canada), Lou Lopez Senechal (France) and Dorka Juhasz (Hungary).
https://www.espn.com/womens-college-basketball/story/_/id/34463276/uconn-women-basketball-lands-point-guard-ines-bettencourt UConn women's basketball lands point guard Inês Bettencourt