UK hit with thunderstorms following record-breaking seven-day heatwave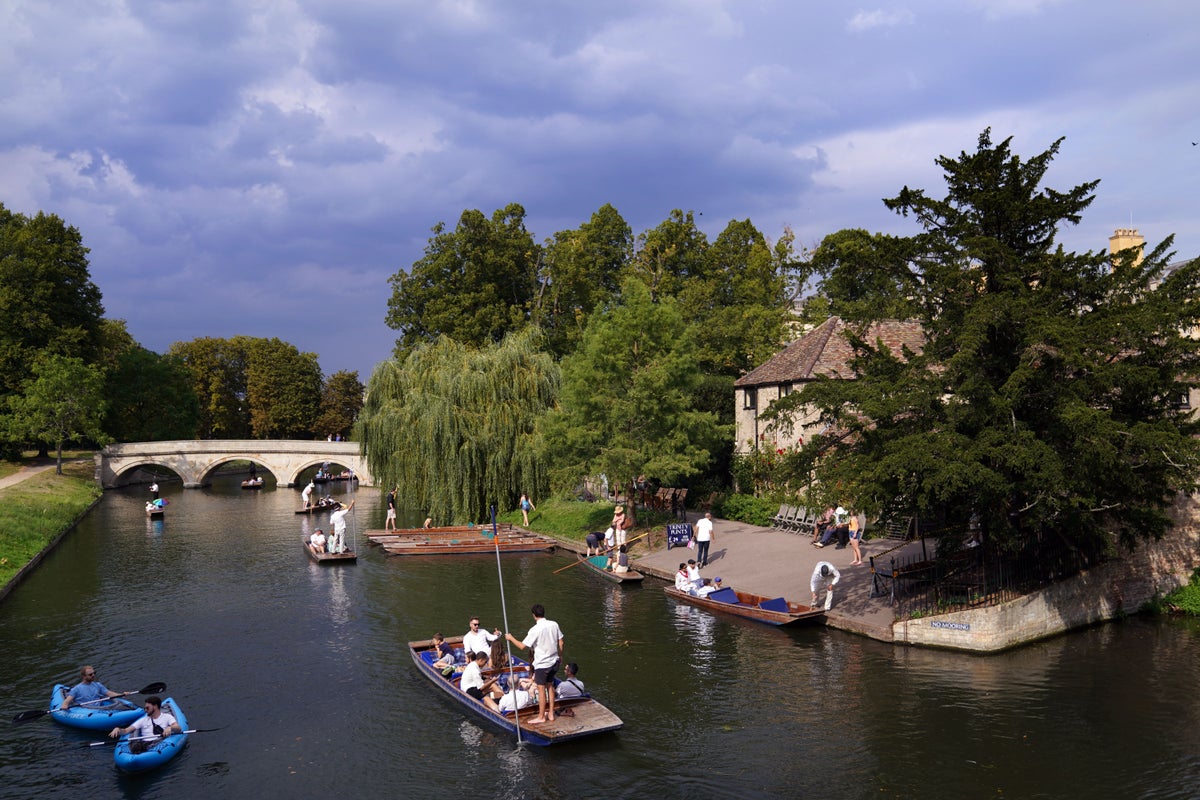 The UK has been hit by thunderstorms after seven consecutive days of temperatures above 30C.
A yellow thunderstorm warning is in effect for southern Scotland until 6am on Monday morning.
This follows thunderstorms across Northern Ireland, northern parts of England and Wales and the south and north-east of Scotland.
The warning means some people can expect flash flooding, lightning strikes, hail or strong winds – with possible disruptions to road access and public transport if such circumstances occur.
Met Office meteorologist Tom Morgan said: "We have a third thunderstorm warning in place for southern Scotland overnight.
"It expires at 6 a.m. And once that's sorted out, there will be a few thunderstorms tomorrow.
"But for the vast majority, they will be a little more scattered in nature than (on Sunday)."
Last week's heatwave broke the record for most consecutive days with temperatures above 30C in September, with Saharan dust producing vivid sunsets and sunrises in clear weather.
Mr Morgan said the heatwave was "unprecedented".
"We have never experienced such a long-lasting heat wave as in September," he said.