UK inflation falls 1.1% in just one month as Ukraine war energy price crisis starts to ease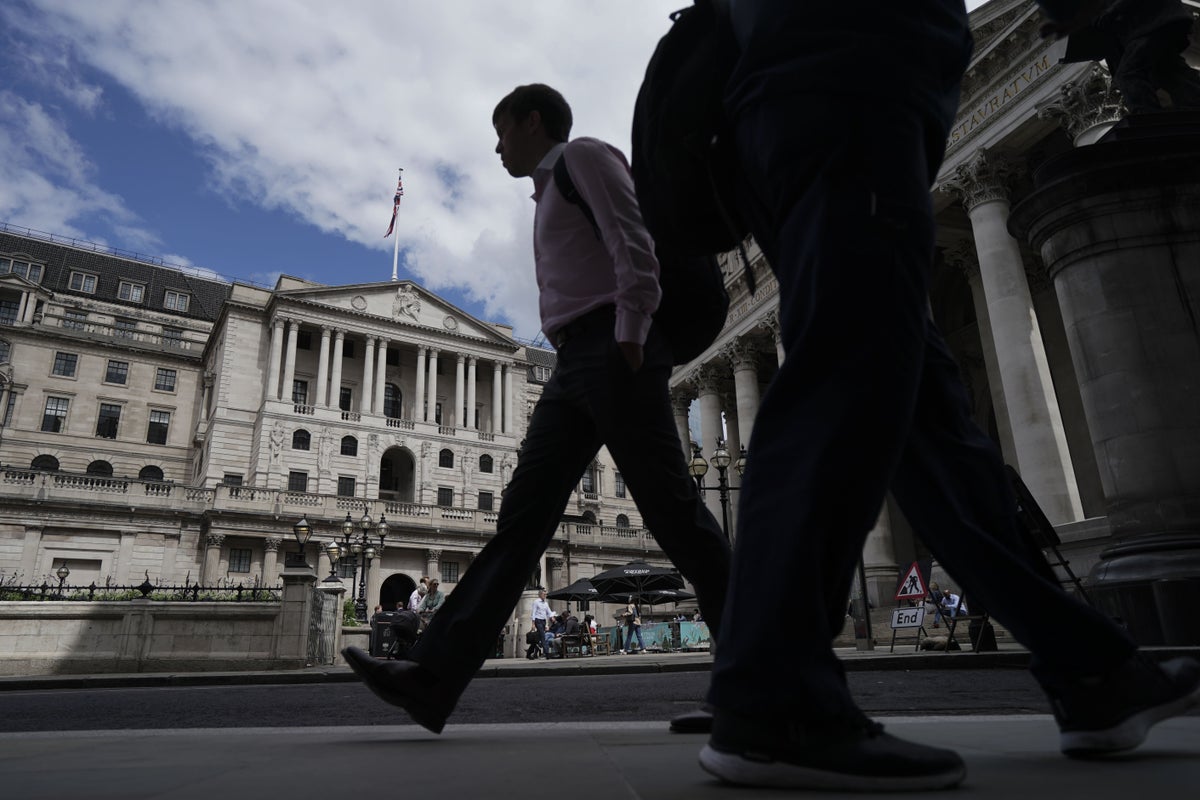 Price inflation in the UK fell 1.1 percent in a month, approaching levels not seen since Russia's invasion of Ukraine in February 2022, but experts warned that despite the turnaround in rising prices, the pressure on the cost of living was far from over.
Data released by the Office for National Statistics on Wednesday morning showed that the consumer price index (CPI) came in at 6.8 percent in July – down from 7.9 percent in the previous month and broadly in line with most economists' forecasts. The decline was attributed to falling energy prices.
Price growth has slowed for two straight months and is now being outstripped by record-breaking wage growth. However, core inflation – which excludes volatile food and energy prices – remained unchanged at 6.9 percent and experts warned that any wage increases would be "swallowed" by higher borrowing costs and higher taxes.
Bank of England policymakers are expected to raise rates further when they meet again in September, causing even more distress for some mortgage holders and borrowers. dr Sushil Wadhwani, a former member of the bank's monetary policy committee, predicted an increase of 0.25 percent to 5.5 percent on Tuesday.
Soaring gas and electricity costs, fueled by Russia's invasion of Ukraine, are beginning to fall as Western countries get a better handle on their energy policies. In the UK, the average price of every unit of electricity someone uses was reduced to 30p per unit from early July, while gas prices dropped to 8p per unit, meaning a household's average annual energy bill fell to £2,074 from that Maximum rate of £2,500.
Matthew Corder, ONS deputy pricing director, said cutting the energy price cap helped bring down bills. He added that while food price inflation remained high, it had moderated slightly, particularly for staples like bread, milk and cereal. He added that "the falling cost of goods is offset by higher service prices."
Analysts welcomed the inflation numbers, saying they showed that inflation was "turning the tide" but warned there was still a long way to go to address pressures on the cost of living, echoing earlier comments by Chancellor Jeremy Hunt.
Jason Hollands, chief executive of investment platform Bestinvest, said the July numbers represented "a big drop" from the previous month's data, "however, bringing core inflation down is proving much more difficult".
He added that Wednesday's figures will "undoubtedly" be touted by the government as evidence that "its fiscal prudence is working…however, inflation still has a long way to go before it hits the Bank of England's long-term target rate of 2 percent returns." So the fight against inflation is not over yet."
The Institute of Chartered Accountants in England and Wales (ICAEW) said it was "positive" that wages are now above inflation, but warned any benefits for workers would likely be "eaten out" by higher taxes and higher borrowing costs .
"For most people, this will not feel like a turning point in the cost of living crisis," said Suren Thiru, ICAEW economics director. "While core and services inflation is proving more difficult to control, it is likely to ease later in the year as rising unemployment and tighter monetary policy help curb demand in the economy."
Ms Thiru added that while another Bank of England rate hike in September appears "inevitable", the drop in inflation in June is likely to create a clearer split among central bank policymakers.
Prime Minister Rishi Sunak set out his five priorities for the government earlier this year, including a promise to halve inflation by the end of the year. The Institute for Fiscal Studies think tank said July figures suggest the pledge is now hanging in the balance as the Treasury Department can do "only so much" to bring down inflation.
"When the target was set, the Prime Minister may have been hoping that he could rely on falling energy prices to do most of the work to reach that target," said Heidi Karjalainen, research economist at the IFS.
"However, persistently high price inflation in goods and services other than food and energy has put the target at risk. With just four months to go, it seems far from clear whether year-end inflation will have fallen enough to meet that target."
Speaking to broadcasters after the inflation numbers were released, John Glen, Treasury Secretary and a close ally of the Prime Minister, declined to comment on whether or not his boss would hit the target, warning: "Much has changed since inflation started." Year".
He insisted the government was not content with bringing inflation down, noting that economists' predictions that the UK was no longer headed for recession showed the economy was headed in the right direction .
Labor welcomed the drop in inflation but used the numbers to attack the government's record on the economy, noting that the rate of inflation in the UK was still higher than in "many other" major G7 economies.
"After 13 years of economic chaos and incompetence among Conservatives, working people are worse off – with higher energy bills and higher prices in stores," said Rachel Reeves, the shadow chancellor. "Labour's plan to build a strong economy will make work easier. People are better off by boosting growth, improving living standards and lowering household bills."
Chancellor Jeremy Hunt said the slowdown in inflation shows that "the decisive measures we have taken to fight inflation are working" but "we are not there yet".
"We must stick to our plan to halve inflation this year and bring it back to the 2 percent target as soon as possible," he added.