UK weather: Flood warnings issued after half a month's rain falls in one hour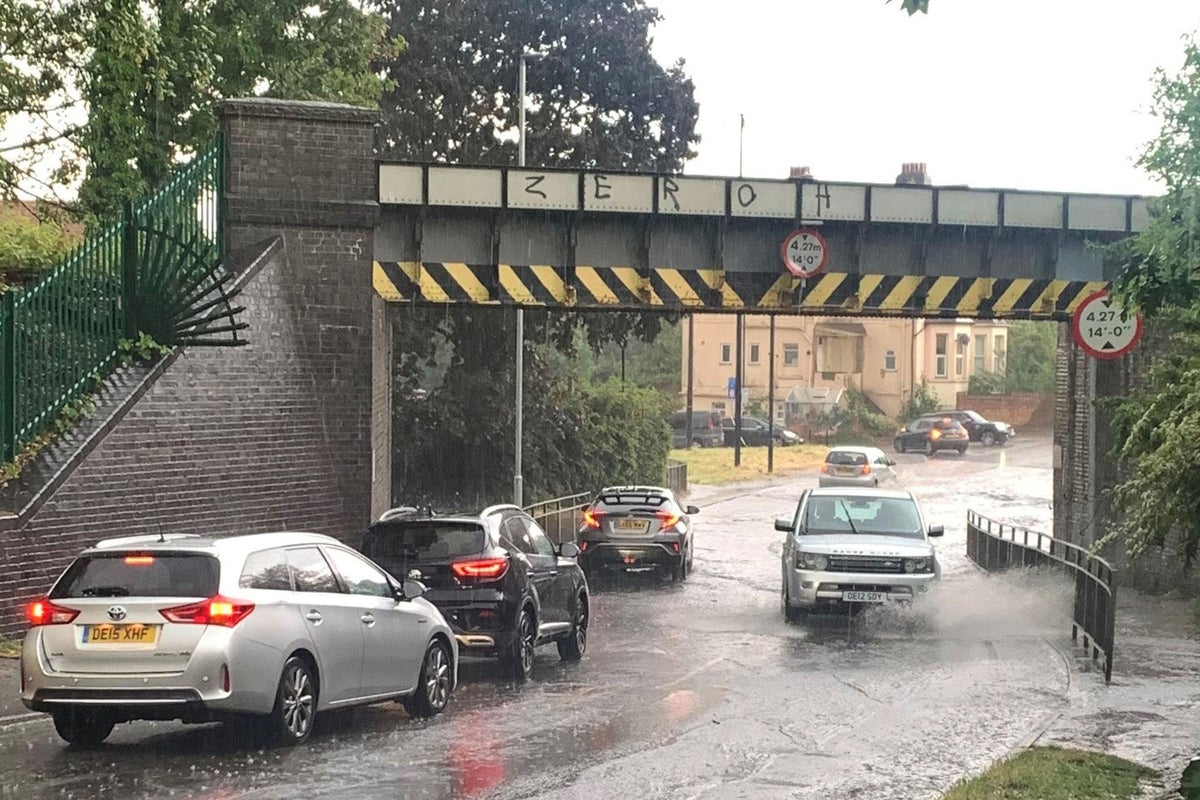 Flood warnings are in effect across England after half a month's worth of rain fell in just an hour in parts of the country on Sunday.
There are seven flood warnings was declared by the government In addition, a further 35 warnings have been issued about where flooding is possible through Monday. The warnings apply mainly to the Midlands and North of England.
Thunder and lightning could be seen in the north, while 35.6mm of rain fell at Woodhouse Mill near Sheffield between 6pm and 7pm. In June there is an average of 12 rainy days across the UK, a total of 77mm.
Met Office forecaster Marco Petagna said: "Half a month of rain has fallen in one place in one hour, in some places we are seeing 15-20mm, even 30mm in one hour.
"There have been quite a number of storms in this area of ​​northern England and Northern Ireland and one or two in parts of Wales.
"It's quite torrential, 25-35mm in an hour will certainly cause some flooding issues and bad conditions can still be in store."
Thunderstorm warnings have been issued for much of England and Wales on Sunday and play at the first Ashes Test at Edgbaston has been suspended due to the wet weather.
As of 8 p.m., six flood warnings were in effect in parts of northern England.
A yellow thunderstorm warning applies almost entirely to England and Wales between midday and midnight, with Northern Ireland also having a warning until 9pm.
It warns of heavy rains, possible lightning, high winds and hail, which can cause flooding, travel problems and power outages.
A yellow heavy rain warning is in effect in northern England and Scotland from 7pm Sunday to midday Monday.
UV levels are generally moderate or high across the UK, although there is more cloud, while grass and nettle pollen are also very heavy, the Met Office said.
Temperatures hit the low 20s on Sunday despite a low pressure area in the UK.
The downpours followed a heatwave that saw temperatures hit 32°C in some areas, resulting in a hosepipe ban for 2 million customers in the south east of England. The NHS also warned the high temperatures could become the "busiest day ever" for staff.
The government's Floodline service can be contacted for advice on 0345 988 1188.