Ukraine's Volodymyr Zelensky arrives for G7 summit with 'partners and friends'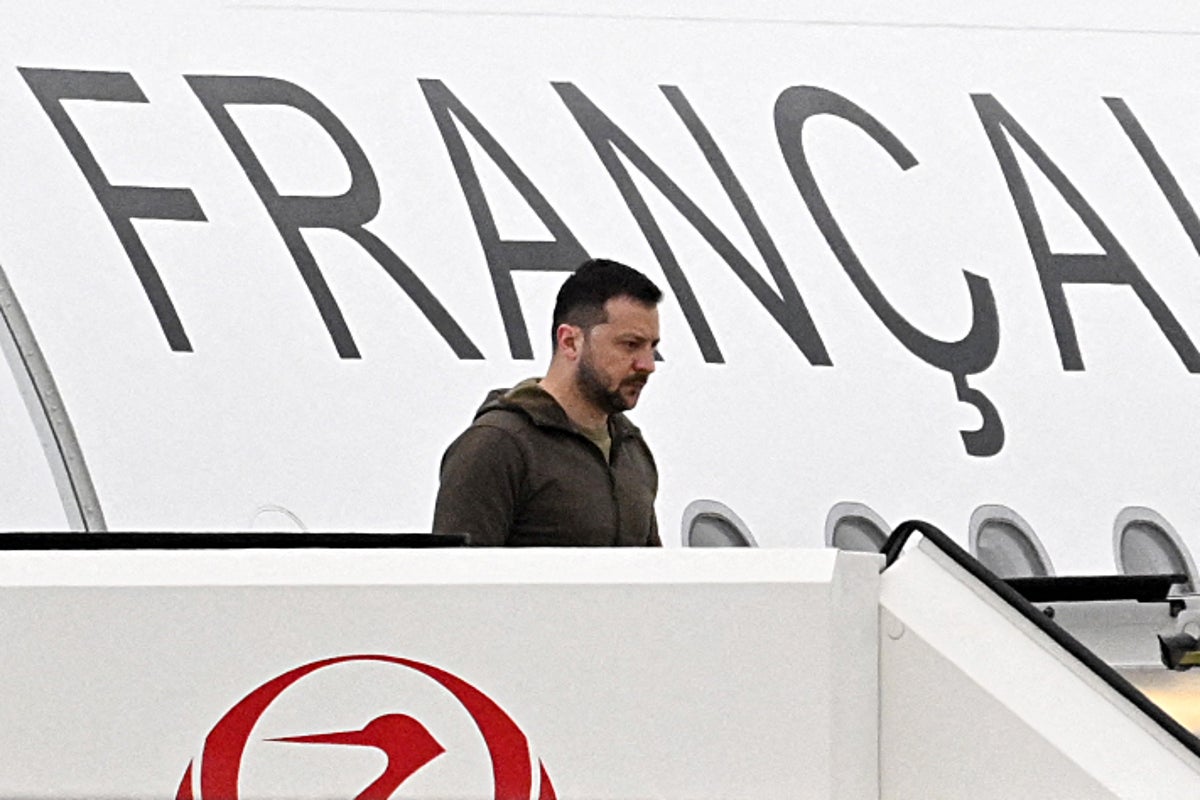 Volodymyr Zelenskyy has arrived in Japan to attend the G7 summit with Rishi Sunak and other allies after the US paved the way for Ukraine to deliver F-16 fighter jets.
The Ukrainian President said "peace will draw closer" after arriving in Hiroshima for the conference on Saturday.
The White House said US President Joe Biden informed his allies at the Hiroshima conference that it would allow the advanced aircraft to be donated to Kiev.
Mr. Biden, who is attending the G7 summit along with fellow members France, Italy, Germany, Japan and Canada, as well as the EU, also announced training for Ukrainian pilots.
Leaders at the summit released a statement condemning Russia's "brutal" war against Ukraine, calling it a "grave violation of international law".
The statement said: "We once again condemn in the strongest terms Russia's war of aggression against Ukraine, which constitutes a serious violation of international law, including the UN Charter."
"Russia's brutal war of aggression poses a threat to the entire world and violates basic norms, rules and principles of the international community.
"We reiterate our unwavering support for Ukraine for as long as it takes to bring about a comprehensive, just and lasting peace.
Welcoming the summit's decision, Rishi Sunak urged his allies to provide the Ukrainian president with the warplanes he demands.
Mr. Sunak tweeted: "Welcome announcement that US will authorize training of Ukrainian pilots on F-16 fighter jets."
"The UK will work with the US and the Netherlands, Belgium and Denmark to provide Ukraine with the combat air capabilities it needs. We stand united."
The RAF has no US-made F-16s. Washington must legally authorize their export.
Mr. Zelenskyy is expected to attend meetings with the G7 on Sunday.
This may put Mr Zelenskyy in touch with India's Narendra Modi and Brazil's Luiz Inacio Lula da Silva, who have not backed Ukraine like their Western allies.
Neither are G7 members, but India is represented at the summit as it holds the current G20 presidency, while Brazil was invited as a guest.
Mr. Zelenskyy's participation in the G7, the group from which Russia was expelled due to the 2014 annexation of Crimea, is further evidence of Western allies' solidarity.
Japan said it has a "strong desire" to participate in talks that will affect its country's defense against Vladimir Putin's invasion.
He will also have a chance to pressure and persuade India and Brazil to back Ukraine.
On Saturday, Mr Sunak met French President Emmanuel Macron for talks at the summit and had a brief "on the side" meeting with German Chancellor Olaf Scholz.
The Prime Minister was expected to speak about crossing the English Channel in small boats.
Meanwhile, the G7 announced that it would set up a new team to root out and counter Russia and China's use of economic constraints to influence national decisions.