Ukrainian firefighter saves kitten from burning building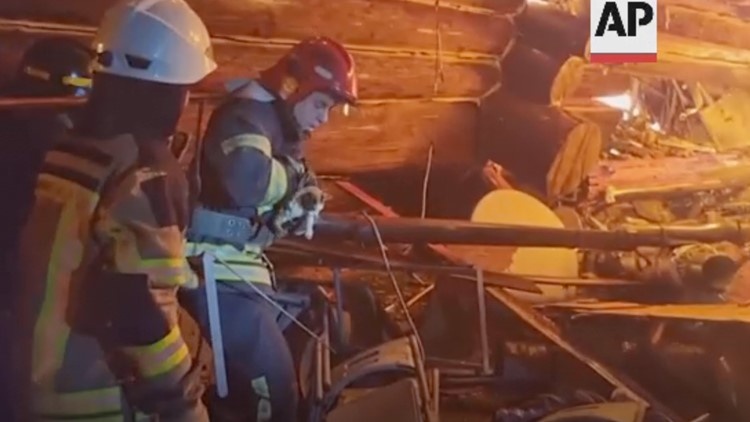 Kyiv, Ukraine — Ukrainian firefighters, known for rescuing people from buildings hit by shells in more than six months of war, this weekend helped a small, furry survivor — a gray and white kitten.
Rescuers, wearing full firefighting gear, fought blazing flames and smoke to pull the kitten out from under a metal chair in the rubble of a wooden hotel-restaurant complex that was hit by a missile in Ukraine's second-biggest city, Kharkiv, on Sept The country's emergency services said Sunday on Facebook.
The video showed the firefighters petting and cuddling the cat while leading her to safety. One used water from a fire engine to wipe the kitten in his arms.
"We've found a beauty," said one of the firefighters as the kitten wandered around in a co-worker's arms. Another said: "Bring that kitty some oxygen."
Emergency services of Ukraine said the kitten's paw needed medical attention.
"Heroes of our time", exclaimed the fire brigade. "They protect, work, rescue, treat… And we wish the cat a speedy recovery."
https://www.king5.com/article/news/nation-world/ukraine-firefighter-rescues-kitten/507-fd110d59-36cf-428c-ad46-b4c1ee729db1 Ukrainian firefighter saves kitten from burning building