Ukrainian troops repel Russian attacks near Bakhmut as Putin's forces advance desperately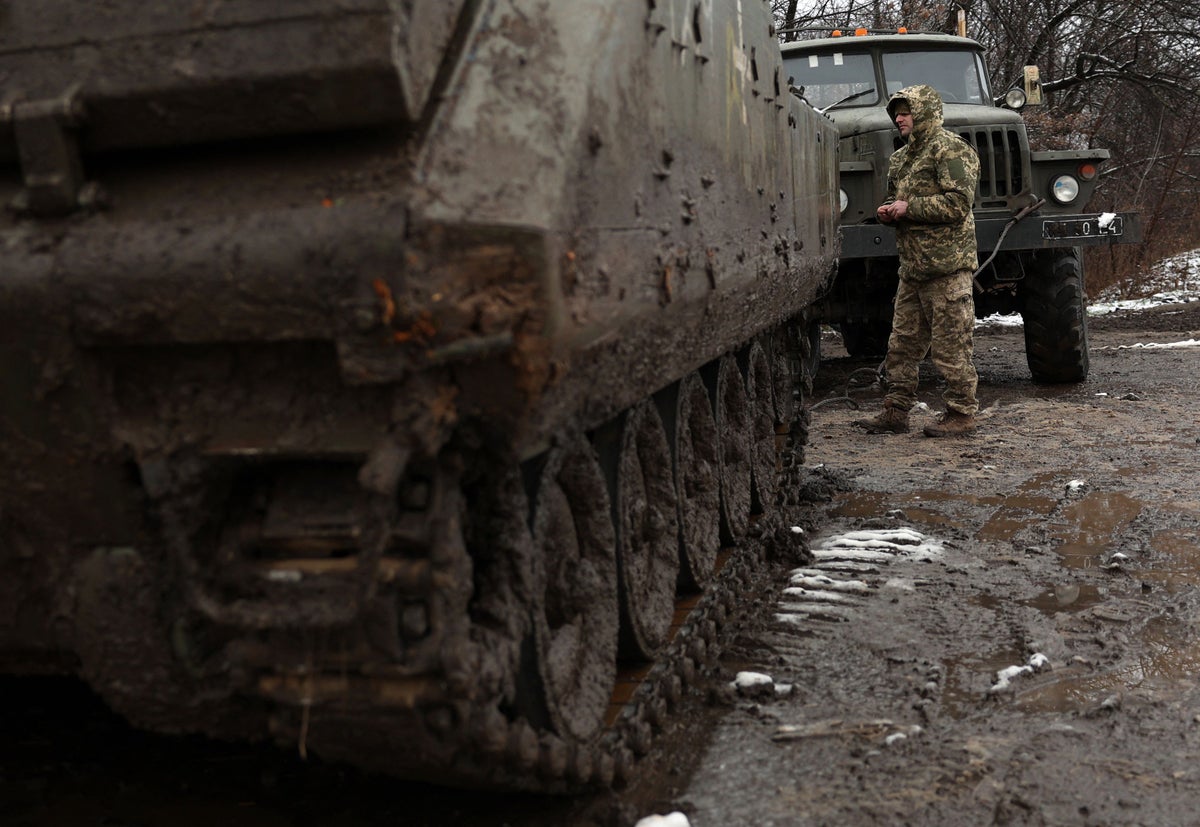 Russian forces in Ukraine's eastern theater are stepping up their attack around Bakhmut and have switched from defensive to offensive lines of attack, Kiev military officials said.
The attacks were focused on Klishchiivka, a higher village about nine kilometers from Bakhmut, said Volodymyr Fityo, a spokesman for Ukrainian ground forces.
Klishchyivka was recaptured from Ukraine in September by Russian forces in a counteroffensive. Bakhmut was captured by Russian troops in May and saw some of the fiercest fighting between the two countries.
"The Russian occupying power has brought together the necessary reserves and has gone on the attack," said the spokesman, referring to renewed attacks by Moscow.
Ukrainian troops had repelled 11 attacks in the past 24 hours, Mr. Fity said. "The enemy is trying to drive our men out of defensive positions around Klishchyivka," he said.
This comes amid reports of increasing numbers of Russian soldiers leaving the front lines in Donetsk.
Senior military officials in Ukraine said there were a growing number of Russian soldiers refusing to carry out offensive operations. This has led to Russian commanders using physical force and blocking forces to push their forces to fight.
Military commanders have also made greater use of mobilized reservists and criminal conscripts.
According to Russian reports of the offensive, its forces have repelled more than 30 Ukrainian attacks in and around Bakhmut over the past week.
Ukrainian officials confirmed some successes by their troops on the eastern bank of the Dnipro River, which is now under the territorial control of Kiev forces.
Ukrainian forces have "carried out several successful and effective actions" on the eastern bank of the Dnipro, almost a week after military officials confirmed their presence there, another military spokesman, Andriy Kovaliov, said.
He said Russian forces were making up to 10 attempts a day to dislodge Ukrainian forces from positions on the eastern bank.
Russia has tried to launch a new offensive against Avdiivka, where it has already launched two waves of unsuccessful attacks.
"To be honest, the enemy's attempts to surround Avdiivka resulted in significant losses for him," military analyst Serhiy Zgurets wrote on the website of the media outlet Espreso TV.
Avdiivka has witnessed heavy fighting as the huge coking town remains under Ukrainian control despite more than a month of Russian attacks.
Recent rains have caused the battlefield ground near the city to become softened and unsuitable for enemy equipment, said Maksym Morozov, a Ukrainian Interior Ministry official.