Understanding competency evaluations in Washington state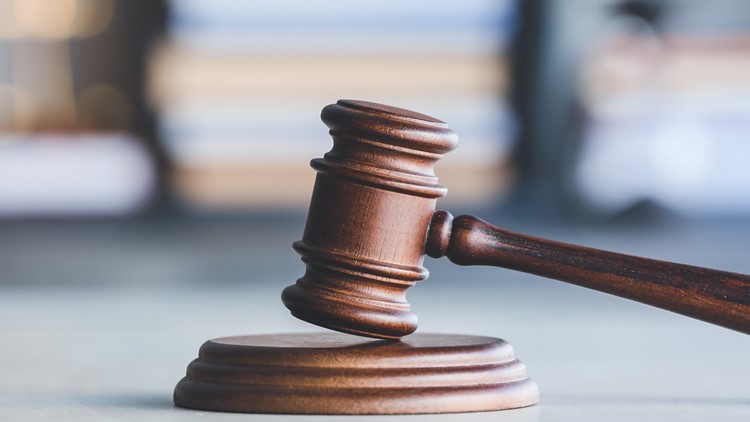 To stand trial, a defendant must be able to understand the charges against him or her and participate in his or her own defense.
SEATTLE — A defendant's ability to participate in a defense is a fundamental requirement for a case to proceed to trial in the United States.
If the defendant is deemed mentally incompetent, the state is responsible for treating them until they can participate in their own defense.
In Washington state, there is an unprecedented backlog of inmates waiting to be admitted to state-run mental health facilities to be restored to competency. Some high-profile cases have stalled at the competency assessment stage as inmates await treatment.
Below is an explanation of the competency assessment process and how the court determines when an inmate is fit to stand trial.
Determine capacity
The question of whether the defendant is competent to stand trial may be raised by the prosecution or defense in a criminal case.
Under Washington state law, to stand trial, a defendant must understand the following:
The nature of the charges against them
The illegal acts they allegedly committed
There are a variety of penalties they could face
Possible defenses to the charges against them
When in doubt about a defendant's competency, the court requires an expert evaluation to determine whether the person is fit to stand trial.
Competency assessments can take place in prisons, in the community at state hospitals, or in a competency assessment program. According to the Washington State Department of Social and Health Services (DSHS), during the evaluation process, a psychologist will typically review the defendant's and defendant's mental health history, educational history, and work history. will participate in a clinical interview.
Under state law, the expert who conducts the evaluation will then make a recommendation to the court as to whether the defendant is competent. Otherwise, the defendant will be transferred to a mental health facility for treatment.
Restore capacity
For defendants deemed incompetent to stand trial, the state must restore their capacity.
According to DSHS, this typically involves admission to the forensic services unit, which is a facility that treats state-committed patients. The state provides this treatment at Western State Hospital, Eastern State Hospital and also at inpatient facilities at the former Maple Lane School in Centralia.
According to DSHS, treatment may include educational, therapeutic and recreational activities, as well as psychotropic medications.
After a court-mandated period of time, the inmate will be reassessed for competency. If they feel competent, they will proceed with the trial. If they are found to be incompetent, the court may order the defendant to undergo further treatment.
According to DSHS, in some cases, if a person is found to be unable to regain competency within a "reasonable period of time," the charge may be temporarily dismissed while the person receives treatment at a facility. civil establishments. If the person is later found to be competent, the prosecuting attorney can reopen the case.
Washington faces an 'unprecedented' backlog of inmates who are incompetent to stand trial
While Washington state typically requires inmates found incompetent to stand trial to be transferred to state-run facilities within seven days of that determination, inmates must now wait months for beds in mental health facilities.
In one high-profile case, a man was charged with randomly attacking a nurse, randomly attacking a woman at a bus stop in Seattle, and murdering a man with a rebar on Capitol Hill. had to wait 299 days for a bed at Western State Hospital.
DSHS has been repeatedly fined for its failure to admit prisoners deemed unfit for trial into state treatment facilities in a timely manner. The agency said it is working as quickly as possible to build more beds and add staff but sees the COVID-19 pandemic and hiring troubles as obstacles in the process.
During the first half of this year, DSHS increased bed capacity for mentally ill defendants. In January, the state's first residential treatment facility opened in Centralia. This modern, 16-bed facility is called the Civilian Behavioral Health Center at Maple Lane.
An additional 58 beds were added to the Western State Hospital campus in 2023. These new units were built specifically to provide rehabilitation services.