University of Utah swimmer allegedly flees to Canada amid rape investigation, police say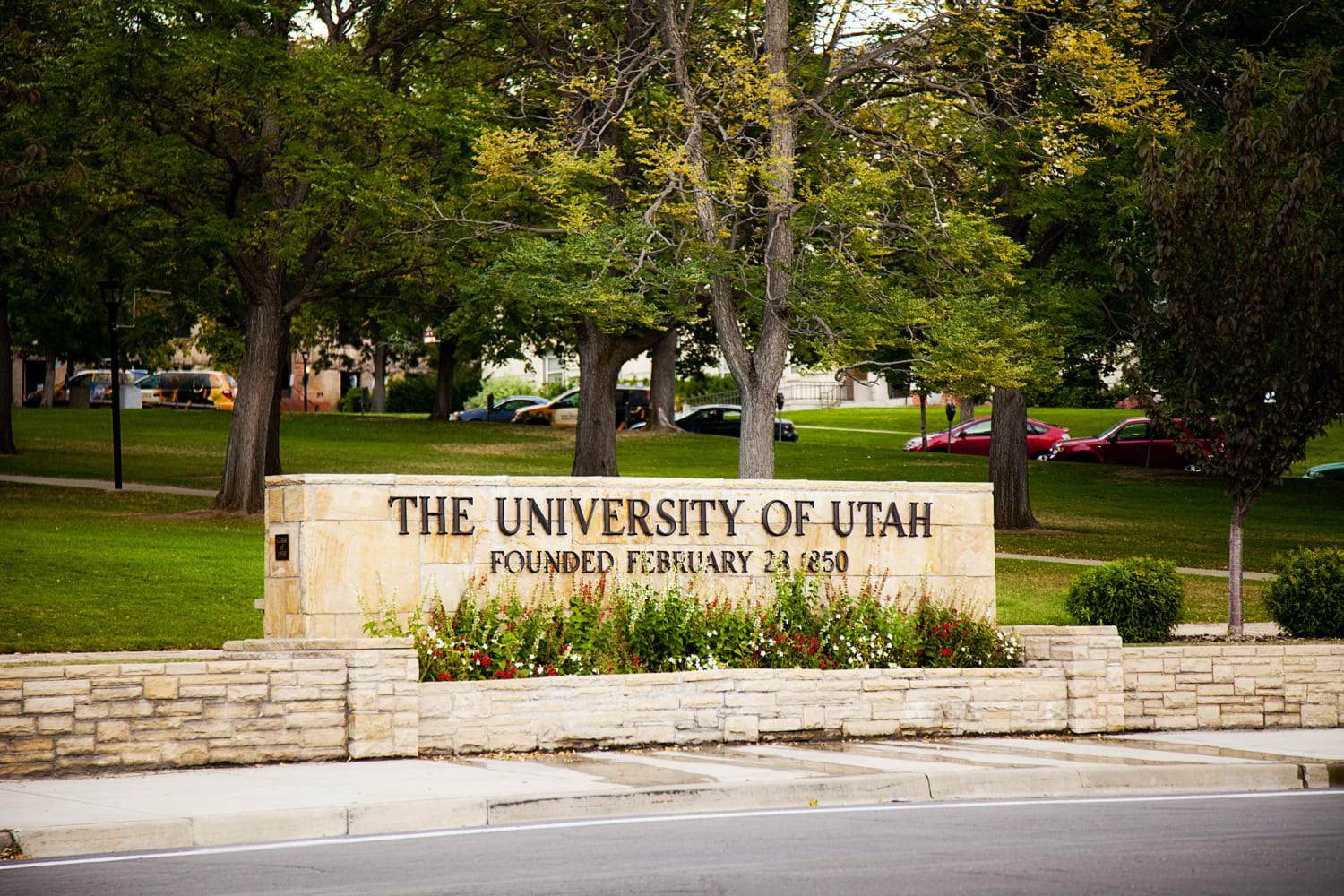 Authorities this week issued an arrest warrant for a University of Utah swimmer and diver suspected of fleeing to his home country of Canada after he allegedly raped a student in her dorm room last year.
Benjamin Dennis Kai Smyth, 19, of Saanichton, British Columbia, is charged with rape, forced sodomy and violent sexual abuse, according to Salt Lake County court records. According to the files, an arrest warrant was issued against him on Monday.
Salt Lake County District Attorney Sim Gill said in a statement to NBC News Thursday that authorities will pursue Smyth's extradition to Utah.
"An arrest warrant has been issued in this very serious matter. We will use all means available to ensure his court appearance," Gil said.
An indictment document in the case mentioned Smyth's time on the university's dive team.
"SMYTH left school and returned to Canada. "SMYTH was a member of the University of Utah dive team and, according to University of Utah records, was a grantee," it said.
"SMYTH's escape from jurisdiction only after learning of an investigation into his actions while enrolled in college classes as a student athlete on a scholarship demonstrates the strong likelihood that he will not submit to the jurisdiction of the court and will flee again if released on bail," the document said.
The indictment calls for Smyth to be held without bail if he is detained.
Neither Smyth nor his relatives could be reached for comment Thursday. A representative from the University of Utah was not immediately available for comment on Smyth's status at the university and on the dive team.
The University of Utah's athletics department released a statement Tuesday saying Smyth had been suspended from the swim and dive teams. This was reported by the NBC News subsidiary KSL from Salt Lake City.
"On February 16, we were made aware of a serious allegation involving a member of our men's swim and dive program," the statement said.
"After being notified by the university's Office of Equal Opportunity of a pending investigation, Ben Smyth was immediately suspended from all team activities on February 20. We take matters of this nature very seriously and have continued to monitor the situation. We will not do that." Please have any further comments as this matter progresses through the legal process," the department said.
Smyth is no longer listed on the university register Men's Swimming and Diving Team.
According to a probable cause statement written by University Police Detective Francisco Chavez, Smyth raped the student, identified only by her initials in court records, on August 16, 2022.
Smyth met the student that day and the two exchanged contact information, the statement said.
The student told police Smyth texted her asking where she was and where her roommates were, the statement said. The student told Smyth she was in her dorm room and her roommates were attending an event on campus, the statement said.
Just minutes later, Smyth showed up at the dorm where he suggested she play "Truth or Dare" and he began questioning her about her sexual past, the statement said.
Smyth then pushed his way to the student, though she pushed him away and said she "didn't want to do that," the statement said.
She also told Smyth directly that she didn't want to have sex, the statement said.
In an interview with Chavez, Smyth initially denied knowing the student, but later said he had sex with her when they first met.
He also allegedly told police that he "had first-time sex with many women" and gave officers the names of two character witnesses, KSL reported.
But witnesses told police that Smyth "always brags about the number of women he has sex with" and "keeps a list of the women he has sex with and shares that list with people to show off and 'be.' to feed the ego".
Prosecutors say the body of evidence and circumstances "shows that Smyth is sexually motivated to put him on his 'list,'" KSL reported.
Days after the questioning, Chavez attempted to serve Smyth a temporary protective order in Smyth's dorm room, but Smyth has disappeared, the statement said.
"SMYTH's roommate answered the door and told Detective Chavez that SMYTH had cleared out all of his belongings and had stripped off. Days later, Detective Chavez received a call from a private investigator stating that SMYTH, a Canadian citizen, had returned to Canada after learning he was being investigated for rape," the statement said.