'Unprecedented volumes': RSV cases in King County on the rise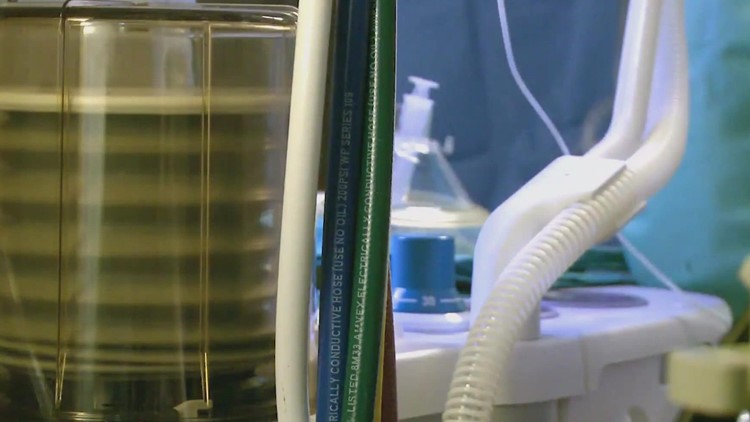 Children's Hospital Seattle says it sees between 20 and 30 cases of respiratory syncytial virus (RSV) each day.
KING COUNTY, Wash. – There has been an increase in respiratory syncytial virus (RSV) cases in King County.
King County Health said it is expecting a particularly bad RSV season this year due to the impact of the pandemic. As social distancing measures return, people are being exposed to more viruses than in recent years and are often more susceptible to the virus because they have not been exposed recently.
This virus is especially dangerous for young children, the elderly, and people with underlying medical conditions.
Dr. Russell Migita of Seattle Children's Hospital said it is seeing an "unprecedented number of cases". They see about 20 to 30 positive cases a day, and that number is expected to increase in the fall and winter.
There is no vaccination to protect against RSV. However, seasonal flu shots and an up-to-date COVID boost will be important to help keep communities safe, according to King County Health.
Why are those vaccines important?
People can be infected with more than one virus such as COVID, flu, and RSV at the same time, or spread it back and forth. This weakens your body and leaves you vulnerable to serious outcomes and hospitalization. So, protecting yourself and your baby against the flu and COVID will help your body better fight RSV.
King County Health also said the health care system in western Washington is currently fragile. Vaccination will help reduce the need for hospitalization.
According to the Centers for Disease Control, people infected with RSV usually develop symptoms within four to six days. Those symptoms include:
Have a runny nose
Reduce cravings
Dry cough
Sneezing
Fever
Wheeze
Read more about RSV, including how it is cared for, on the CDC website.
https://www.king5.com/article/news/health/rsv-cases-king-county-rise/281-39dc6773-3935-46e2-acd2-e5da8e7b31c0 'Unprecedented volumes': RSV cases in King County on the rise