US envoy for Iran has security clearance suspended amid probe into misuse of classified information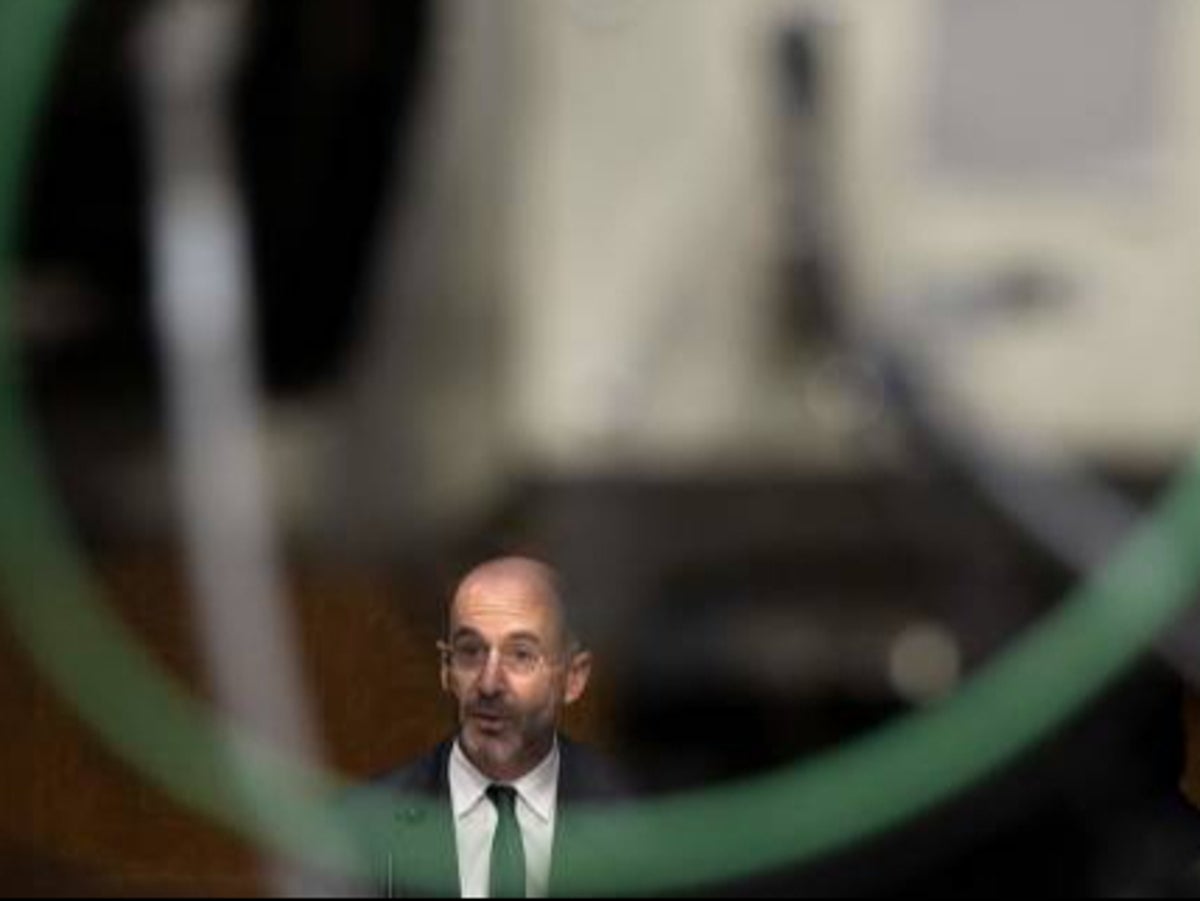 The security clearance of US special envoy to Iran Rob Malley has been suspended pending a review of allegations that he may have mishandled sensitive information, US officials said.
Mr Malley, who led the Biden administration's efforts to revive the failing Iran nuclear deal and resolve issues related to detained Americans in Iran, has since been placed on unpaid leave, CNN reported.
"I have been informed that my security clearance will be reviewed. No further information has been provided to me, but I expect the investigation to be positive and to be concluded soon," he confirmed the reports in local media.
Two State Department officials said the agency's Bureau of Diplomatic Security led the inquiry into Mr Malley's handling of classified documents. Officials said they learned of the change in Mr Malley's status from paid to unpaid leave on Thursday, shortly after questions about his status were raised at the State Department's regular afternoon briefing.
Officials spoke on condition of anonymity.
State Department spokesman Matthew Miller said earlier Thursday that Mr Malley is officially staying in his post but is on furlough and that his deputy, Abram Paley, is currently serving as acting special envoy overseeing the Iran portfolio.
It remains unclear when Mr Malley's holiday began.
Mr Malley's whereabouts have raised questions since he escaped a secret congressional briefing on Iran on May 16. At the time, State Department officials told lawmakers that Mr Malley was on "extended private leave" and suggested his absence might be related to a family health issue.
Mr Malley, a close personal friend of Secretary of State Antony Blinken, was appointed shortly after US President Joe Biden took office in 2021. He was tasked with trying to revive the 2015 Iran nuclear deal after then-President Donald Trump decided in 2018 to withdraw from the Iran nuclear deal and reimpose US sanctions on Tehran.
Under Mr Trump, Mr Malley worked for the International Crisis Group, meeting on a number of occasions with Iranian and Palestinian officials with whom US officials are not permitted to have contact.
He helped draft the 2015 nuclear deal and early in his career was heavily involved in former President Bill Clinton's failed efforts to broker an Israeli-Palestinian peace in 2000.
During the Obama administration, Mr. Malley served as an adviser to the National Security Council and was closely involved in negotiations for the 2015 Iran nuclear deal.
After failing to revive the deal, the United States has held talks with Iran to try to ease tensions by outlining steps that would limit Iran's nuclear program, release some detained US citizens, and release some Iranian assets could release abroad, Iranian and Western officials said earlier this month.
Additional coverage from the news