US Navy set to name ship after Nisqually Tribe activist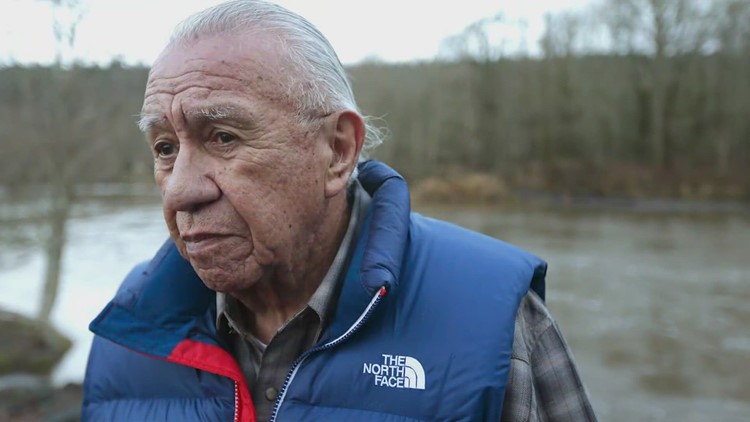 Billy Frank Jr. is widely remembered for his work securing tribal fishing rights during the Fish Wars of the 1960s and 1970s.
COMMUNITY NISQUALLY Indian, Wash. — The United States Navy honors one of the Nisqually Tribe's most prominent activists, Billy Frank Jr.
Last week, the Navy announced that it would be naming a Navajo-class ship in his honor.
His son, Nisqually Tribe President William Frank III, couldn't be prouder.
"This almost completes the whole circle of respect for our Indigenous peoples, our Indigenous peoples who have gone out and served this great country," he said.
Billy Frank Jr.'s acting career began in 1945 when he was arrested for fishing in the Nisqually River. Since then, he began participating in and organizing "fishing" events, and emerged as a key figure in the Fish Wars of the 1960s and 1970s.
Frank has been arrested more than 50 times for violating Washington state law.
But in 1975, the Federal District Court in Tacoma ruled that Frank and other members of the tribe had the right to fish in their familiar and familiar places.
Now, nearly 50 years later, Frank III says he is grateful for the work his father and other elders did to ensure that his tribe has a place to call home and work to bring do the same for future generations.
"We are the ones running the business when no one else wants to do it," says Frank. "We are the people who pull trees out of the river, we are the people who make sure our fish have cold, clean, healthy water to swim in, and we are also the ones who make sure that the federal, state , and local authorities, they are responsible, not to us, not to themselves, but to Mother Earth."