USWNT keep No. 1 spot, England up to fourth in FIFA rankings after Euro win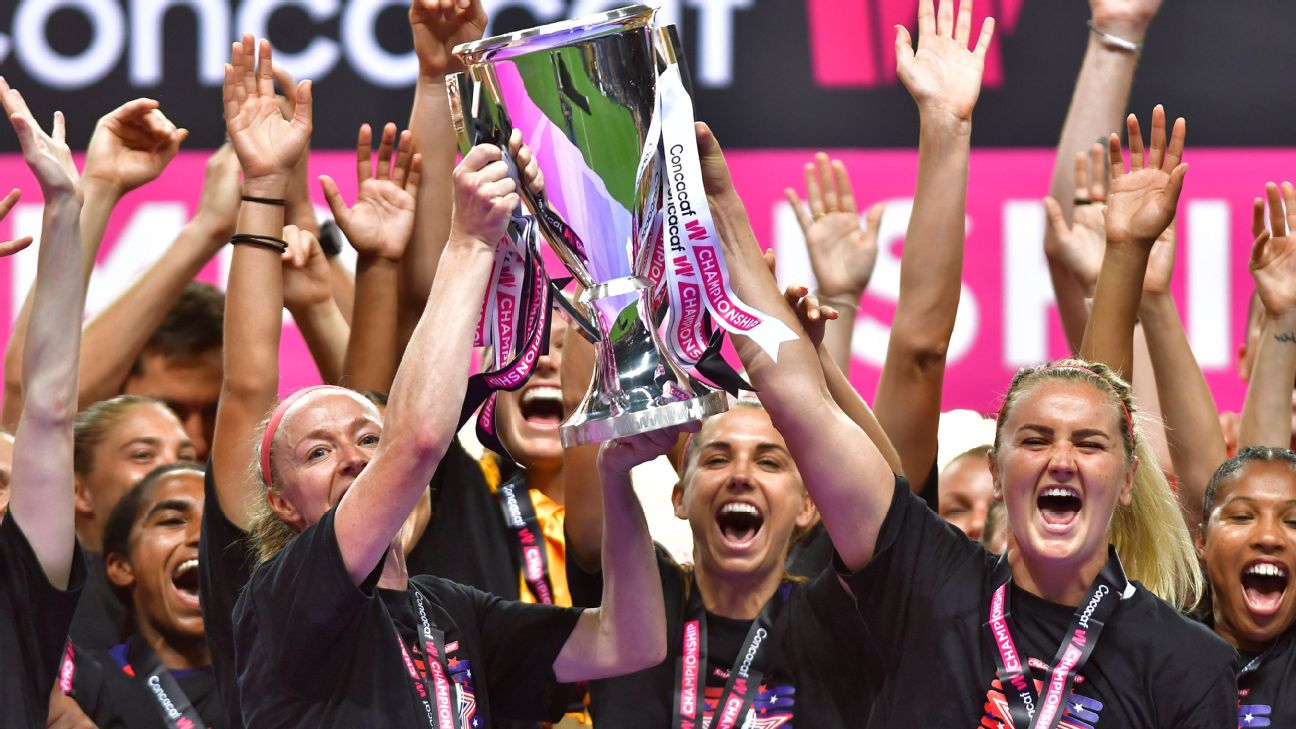 The United States maintained their first place at the top of the latest FIFA women's rankings released on Friday, while newly crowned European champions England moved up to fourth place.
The ranking comes after a busy month for women's football, which saw continental championships for Africa, North America, South America and Oceania take place alongside the European Championship as part of qualifiers for the 2023 Women's World Cup.
– Russo: England ready for USWNT challenge
– Lionesses hosting world champions
– Don't have ESPN? Get instant access
USA won their ninth CONCACAF W Championship title in July, remaining in first place since 2017.
England's victory on home soil moved them up four places from eighth place, while second-placed Germany leapfrogged defeated semi-finalists Sweden to second place.
England and the USA will meet at Wembley on October 7th in a match between the European champions and the world champions.
South Africa moved up to 54th after their first Africa Cup of Nations title, while Zambia, who reached the semi-finals of the tournament, were the most improved side in the rankings, moving up 23 places to 80th.
Copa America Femenina winners Brazil remained in ninth place.
Joint World Cup hosts Australia and New Zealand finished 12th and 22nd respectively.
https://www.espn.com/soccer/united-states-usaw/story/4713621/uswnt-keep-no-1-spotengland-up-to-fourth-in-fifa-rankings-after-euro-win USWNT keep No. 1 spot, England up to fourth in FIFA rankings after Euro win