Uzbekistan's leader poised for landslide victory in presidential election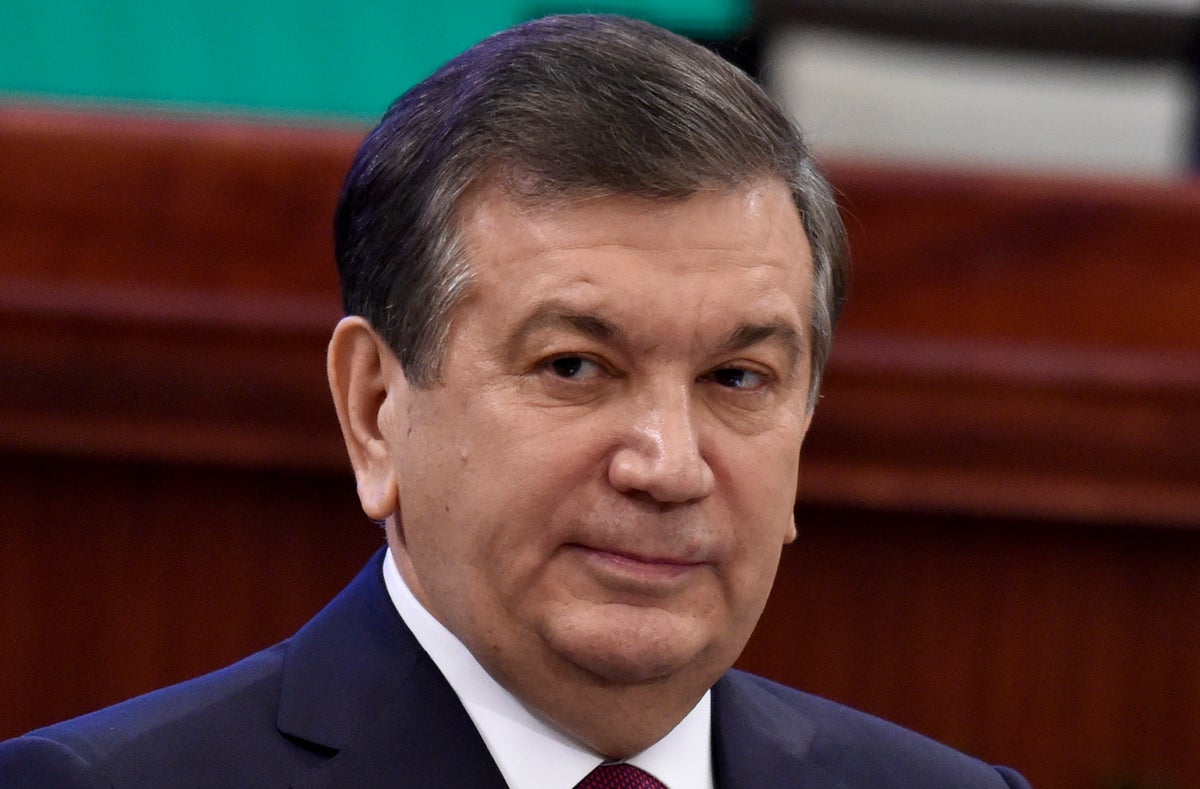 A snap presidential election will be held in Uzbekistan on Sunday, a vote that follows a constitutional referendum that extended the incumbent's term from five to seven years.
President Shavkat Mirziyoyev was elected in 2021 for a second five-year term, the limit provided by the constitution. But changes passed in April's referendum allowed him to restart term counts and run for two more, raising the possibility he could remain in office until 2037.
Mirziyoyev, 65, looks set to win the vote with a landslide win over three apparent rivals.
"The political landscape has remained unchanged and none of the parliamentary political parties is in open opposition to the President's policies and agenda," the election observer for the Organization for Security and Co-operation in Europe said in a report ahead of the vote.
Since coming to power in 2016 after the death of longtime dictator leader Islam Karimov, Mirziyoyev has introduced a series of political and economic reforms that have eased some of the draconian policies of his predecessor, which made Uzbekistan one of the most repressive countries in the region.
Under Mirziyoyev, freedom of expression was expanded from the total repression of dissent during the Karimov era, and some independent news media and bloggers emerged. He also eased the strict controls on Islam in the predominantly Muslim country that Karimov had put in place to discourage dissenting views.
At the same time, Uzbekistan remained strongly authoritarian and without significant resistance. All registered political parties are loyal to Mirziyoyev.
In April's referendum, more than 90% of voters voted in favor of the amendments to extend the president's term.
As part of his reforms, Mirziyoyev abolished state regulation of cotton production and sales, ending decades of forced labor in the country's cotton industry, a major source of export revenue. Under Karimov, more than two million Uzbeks were forced to work in the annual cotton harvest.
Mirziyoyev has also lifted hard currency controls to encourage foreign investment and has sought to mend relations with the West, which had deteriorated under Karimov. He maintains close ties with Russia and signed a number of important agreements with China, which has become Uzbekistan's largest trading partner under the Belt and Road Initiative.
Like leaders of other Central Asian ex-Soviet states that have close economic ties with Moscow, Mirziyoyev has performed a delicate balancing act after Moscow sent troops into Ukraine. He refrained from supporting the Russian action, but did not condemn it either.